What if your smartphone could do anything you want but has issues with its basic functionality? The new Samsung Galaxy A54 and A34 are reported to have some call quality issues in some units. If you are one of those users experiencing random call drops in your Galaxy A54 and A34, follow this guide, as we have included some tweaks that might solve your issue.
It is annoying to have a smartphone and still have issues while calling. What good is a phone if you can't even talk to somebody on a call with it? But this is not always a hardware issue, and almost all people should be able to fix this by trying a few software fixing tweaks. It is impossible to determine which phone will work, so try all the tweaks mentioned below and see which one solves your issue. So without further ado, let's get into it.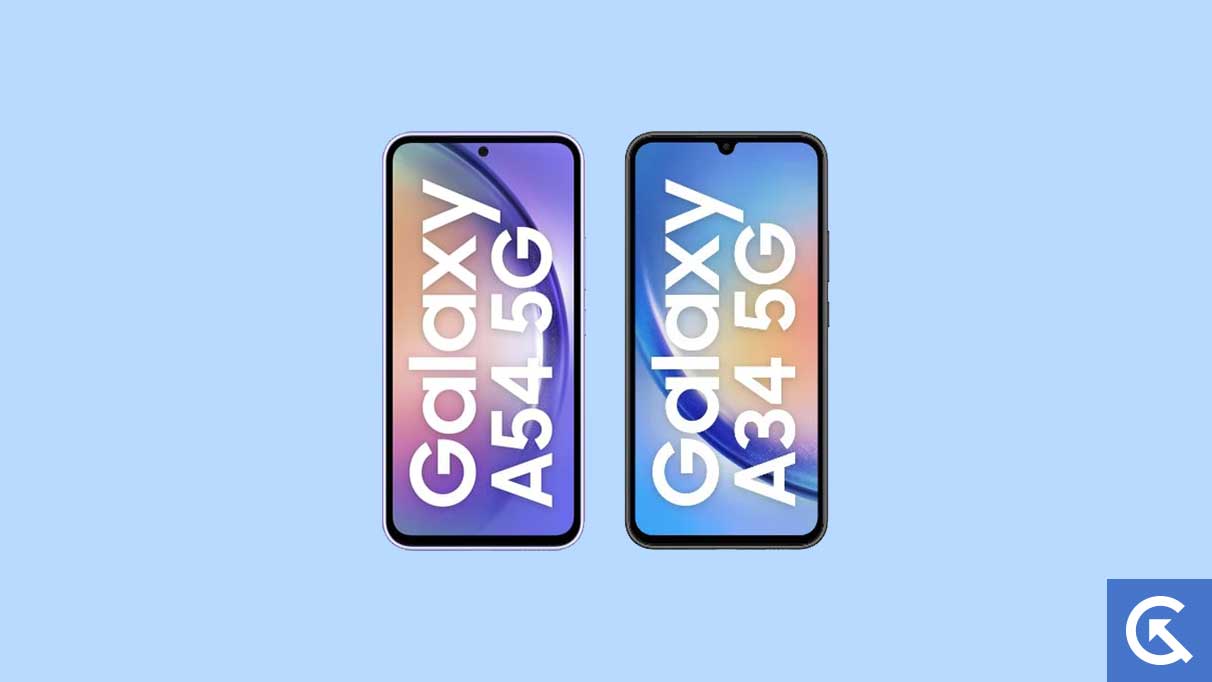 How to fix the Samsung Galaxy A54 and A34 call drop issue?
You might experience call drop issues on any smartphone in an area with weak network coverage. If you have an intermediate to a weak network, sometimes you might not hear the person on the other end, and in some cases, you will experience call drops. For some reason, hardware malfunction in a smartphone can also cause a weak network signal, which is quite rare. The most common reason is software-related issues. If you have messed around with the phone, or maybe you have rooted it. That might open the door for a few software inconsistencies. So to help with that, here in this guide, we will look at all the possible software fixes.
Force restart your phone:
Most software glitches in a smartphone can be fixed with a simple restart. So here, too, the first thing you should try is a restart. A simple restart is mostly not enough for some issues. So try a force restart and see if that works for you. To restart your Samsung Galaxy A54 and A34,
Press and hold the power key and volume down button.
Wait till you see the Samsung logo screen after 10 seconds.
Let go of both buttons when you see the logo screen.
Wait till the smartphone boots itself up.
Make a few phone calls and check if you are facing the same issues again. Suppose you do, then move on to the next potential solution.
Remount the SIM card:
You can also try with your smartphone if you have network issues to unmount the SIM card from the sim slot and mount it again. Turn off your smartphone by pressing and holding the power button and choosing the power off option. Then use your SIM ejector pin to pull out the SIM tray. Take out your SIM card from the slot, place it there again, and then put the SIM tray back into the phone.
Now turn on your phone and make a few calls. Check if you reencounter the same call drop issues. If you do, then move on to the next potential solution.
Airplane Mode trick:
There is a feature in every smartphone called Airplane mode. It disables all wireless connections in the phone and can sometimes be used as a reset for all the wireless connection components. So it might work with your call drop issue too.
Go to Settings > Connections > Airplane Mode. In the Airplane mode menu, turn on the toggle for Airplane mode. All your wireless connections will now turn off, including your mobile network. Now, after ten seconds, turn the toggle off again. When the mobile network restores, and you see the bars on top, make a few calls and check whether you still experience the call drop issue.
If you do face it again, then try the next solution.
Check for updates:
If you are on a buggy version of OneUI for the Galaxy A54 and A34, there could be many things wrong with the phone. And random call drops are one of them. Try checking for new updates, as the company will release a new update if something is wrong with the previous build.
To check for new updates, go to Settings > Software Update. In the software update menu, then tap on Download and Install. Your phone will now check if there is any update available for installation. If it does find an update, you will see an Ok button. Tap on that Ok button and then tap on Start. Your phone will then begin downloading the update; after the download is complete, you can install the update. Once you install the update, your phone will restart and install the newly downloaded build.
After the software update, check whether the call drop issue is resolved. If you are still stuck with it, try the solution below.
Reset network settings:
There is an option to reset network settings in every Samsung phone, and the Galaxy A54 and A34 are no exception. It can reset all the current customized network settings, and if there are any errors, they will be removed.
To reset network settings, go to Settings > General management > Reset and tap the Reset network settings option. Then tap on the Reset settings options, enter the password or PIN of your phone, and then tap on Reset settings again.
Wait until the reset is complete, then try making the calls again. The chances are that your call drop issue is resolved by now. Due to some reason if you are still facing the same problem, call your service provider or customer service, and enquire about the network strength in your area. If the network is all fine in your area and none of the software tweaks mentioned above worked for you, then the problem could be with the hardware. In that case, take the phone to the nearest Samsung Care, and the people there will resolve your issue.
So that is all about fixing the call drop issue on the Samsung Galaxy A54 and A34. If you have any questions or queries about this guide, comment below, and we will reply. Also, check out our other articles on iPhone tips and tricks, Android tips and tricks, PC tips and tricks, and much more for more useful information.