Artificial Intelligence tools are gaining prominence as we can use them to reduce our efforts and become more productive. One such great tool is Character.ai – a powerful AI tool for creating virtual characters. It's not just about creating virtual characters; you can even build their personalities and talk with them. Character.ai can also help you with creative writing, generating ideas, and many more tasks.
Even the best of tech can run into problems, and so can Character.ai. Many users are unhappy with this AI tool as they keep getting Error 404 while accessing the Character AI website. Most of the time, it's a server error, but browser issues can also cause Error 404. In this guide, we will dive deep into why the Character AI Error 404 occurs and how to deal with it.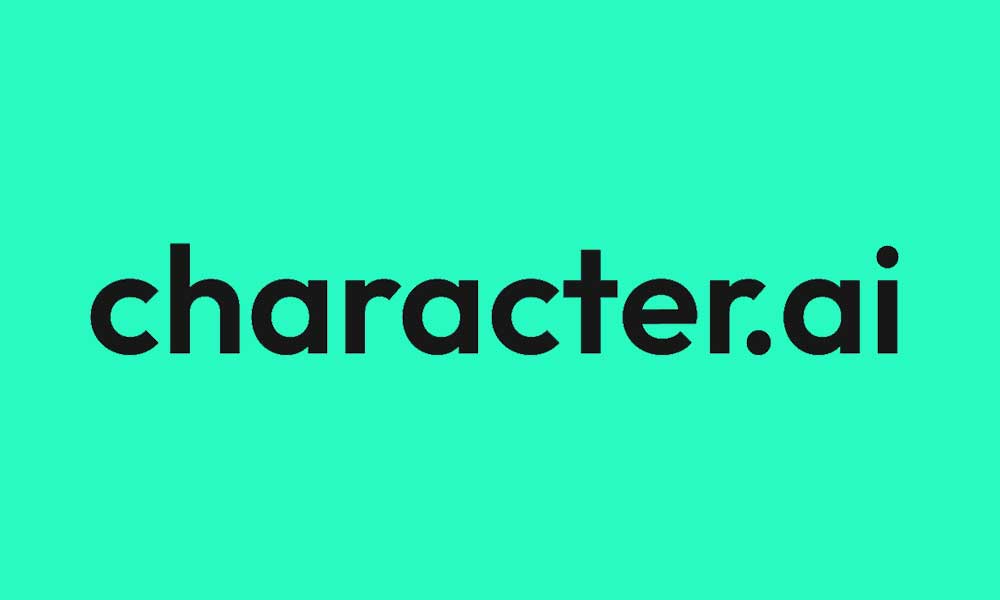 Potential Reasons for Character AI Error 404
Error 404 means that the requested resource could not be found on the server. However, it does not always mean that the page has been deleted. You may also see the error due to server issues, browser problems, or when your connection is problematic. Here are the top reasons why you're getting Error 404 on Character AI:
The server is down for maintenance: Character AI might be undergoing maintenance. It's usually done to implement changes on the server, or website, or to fix issues. Often, the maintenance lasts for a few hours. There's a quick way to check if other users are also having issues with Character AI that we'll discuss in the solutions.
Server outage: Technical glitches or other server problems could also completely shut down the website, resulting in Error 404. Unfortunately, you can't do anything in this case but to wait for engineers to fix it.
Corrupted browser cache: Your browser stores cache (temporary data) that helps quickly load the website. If the cache data gets corrupted, the website may fail to load.
Problem with your network: If your internet connection is too slow or unstable, you are likely to face issues accessing websites. If the website is resource heavy, it's likely to fail until you have a better connection.
Browser issues: The browser may have a software bug causing issues with several websites. Try switching to a different browser and check if the problem has been resolved.
Now that you know what could be causing the Character AI Error 404 on your device, let's quickly move on to the solutions.
Here's How to Fix Character AI Error 404
You can try the following troubleshooting methods to fix Error 404 on the Character.ai website. Try the solutions one by one until you find the one that works for you.
1. Check if Character.ai Is Down
First things first, we will check if there are any server issues with Character AI. For this, you can use a third-party tool such as https://downforeveryoneorjustme.com.
If the website is down, probably the servers are undergoing maintenance or some technical issues have occurred. When server problems cause Error 404, you can't fix it at your end. Character.ai engineers should already be working on it. You should be able to access the website after 1-2 hours.
However, if https://downforeveryoneorjustme.com shows Character.ai is not down right now, you can try the solutions below to fix it.
2. Clear Browser Cache and Cookies
Browsers store cookies and cache for nearly every website you visit. These are helpful in improving the website's performance as the browser does not have to download all the assets every time you visit that site. However, sometimes cache data can get outdated or corrupted and may break the site's functionalities.
If cache or cookies are really causing issues with loading the Charcter.ai website, clearing them should resolve the issue.
Steps to clear Google Chrome cache and cookies:
Launch "Google Chrome" on your computer.
Tap on the "tree dot icon" in the upper-right corner and select "Settings".
Tap on "Privacy and security" from the left menu.
Set the "Time range" to "All time".
Check the "Cookies and other site data" and Caches images and files" boxes.
Tap on "Clear data".
Steps to clear Firefox cache and cookies:
Launch "Firefox" on your computer.
Tap on "tree horizontal lines (menu button)" in the upper-right corner and select "Settings".
Go to "Privacy and security".
Under Cookies and Site Data, Tap on "Manage Data".
Type "tumblr" in the search box and tap on "Remove All Shown".
Click "Save Changes".
Click "Remove" to clear the cache and cookies.
After deleting cache and cookies from your browser, visit Character.ai and check if the problem is resolved. If yes, awesome! Start building new characters. However, if Error 404 still shows up, you have to try other solutions as well.
3. Check Your Internet Connection
Probably, you are unable to access Character AI because of a sluggish internet connection. Before accessing the website again, make sure there's nothing problematic with your connection. For this, run a speed test via speedtest.net and analyze the result.
If your internet is slow or unstable, reboot your router once. You can quickly perform this action by unplugging the router's power cable for a minute and then plugin it back in. Now, connect your device to the internet and check if you can access the website.
The Character AI Error 404 might be occurring because your internet service provider (ISP) is facing technical issues. To quickly verify if this is the problem, try connecting to a different network and accessing Character.ai.
4. Update Your Browser
Not every time your ISP is to be blamed, a software bug in your browser could also result in Error 404 on some sites. Try updating the browser to check if the latest version can fix the Error 404 issue with Character AI.
Steps to check for Google Chrome updates:
Launch "Google Chrome" on your computer.
Tap on the "tree dot icon" in the upper-right corner and select "Settings".
Click "About Chrome" from the left menu.
Google Chrome will now check for new versions. If available, it will start downloading. You may need to restart the browser to install the latest version.
If you are a Firefox user, click the tree horizontal lines menu icon and select Help -> About Firefox. Firefox will now check for the latest version.
5. Deactivate All Extensions Temporarily
Extensions are one of the great additions to web browsers. They make the browser more interesting and productive. But, they can also cause conflict with websites.
To check if any of the extensions is causing conflict with the Character AI website, disable them temporarily and try accessing the website.
Steps to disable extensions on Google Chrome
Launch "Google Chrome" on your computer.
Click the "three-dot icon" in the upper-right corner and go to "More tools" -> "Extensions".
Disable all extensions.
6. Try a Different Browser
If none of the solutions worked for you, try accessing the website in a different browser. Some of the best browsers you can try include Opera, Firefox, Google Chrome, and Safari.
7. Use the App
Character AI has launched its application for Android and iOS. If the website is not working, try its mobile application. If your browser was causing issues with the website, the application should work without any errors.
So, that's how you can fix Character AI Error 404. We hope one of the aforementioned solutions helped you in fixing the error. If the problem persists, you can contact Character AI support.