Santa Monica Studio did release God of War Ragnarök as an action-adventure video game that has been published by Sony Interactive Entertainment in November 2022. As this title is quite challenging even in the easy difficulty mode, developers are active enough to provide plenty of accessibility options to make the game easier. But some players are asking Is there any cheat codes available for God of War Ragnarok on PS4 and PS5?
Though some of the advanced accessibility settings in the God of War Ragnarok game may overwrite a few options and some players might call it 'cheats'. Therefore, several PlayStation console users are eager to know about the cheat list which can unlock achievements, skills weapons, trophies, and more. If you're also one of them, make sure to check out this article to get further details on it.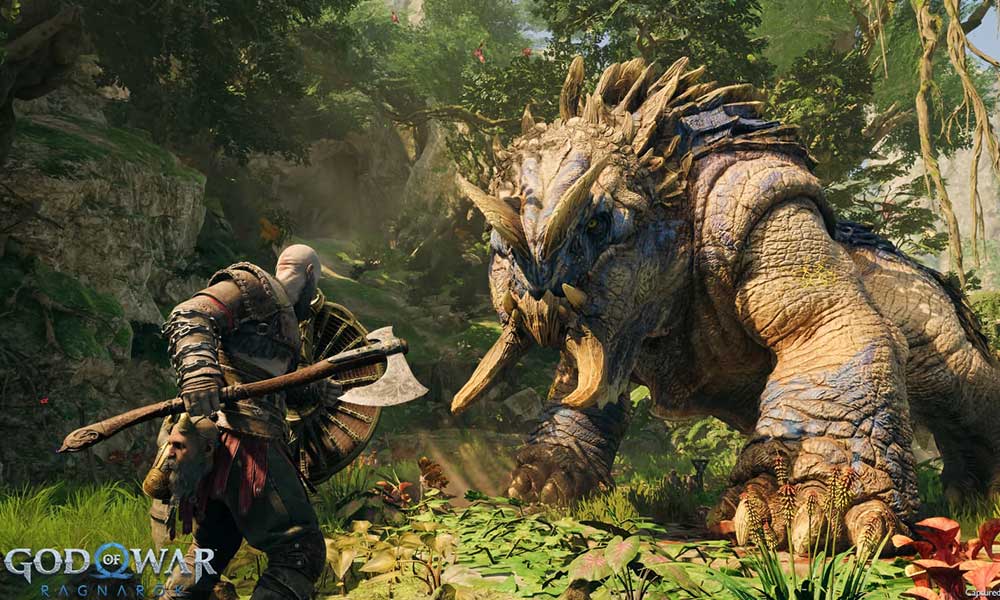 Is There Any Cheat Codes for God of War Ragnarok on PS4 and PS5?
Well, the answer is NO but there are some accessibility options and secret tricks that can be used precisely on God of War Ragnarok to check health & rage apart from blocking the unblockable attacks of enemies. Now, without wasting any more time, let's get into the cheats.
God of War Ragnarok Cheats (Accessibility Options)
Santa Monica Studio has included some accessibility options in the God of War Ragnarok game to make gaming better. You can use Accessibility Options in the game settings easily.
Increase puzzle timing

It offers more time for players to solve puzzles and can be helpful when trying to tackle the time-based Nornir Chest challenges.

Aim assist and lock-on

Aim assist can deliver better aim at the target to attack. No need to be accurate with the right analog stick.

Auto pickup

Automatically pick items by enabling this option. No need to press the O button on the controller to pick up every last bit of loot.

Stun grab enemies

It'll try making Kratos automatically grab enemies while enemies are stunned. This option is useful when you're dealing with multiple enemies at a time.

Reduce camera sway and camera shake

Reduce distractions by disabling camera sway and camera shake.

Hold buttons instead of repeatedly pressing them

It can allow players to pass button-mashing challenges without continuously pressing buttons.
How to Regain Karatos Health and Rage Instantly
Some specific boss fights such as Heimdall, Berserker, and Vanadis are quite difficult so there can be some issues with the health and rage limit. Luckily, there is a possible way to immediately restore health and rage by visiting any Mystic Gateway.
Then try interacting with the door without traveling anywhere else. It'll basically restore your health and rage to give you full authority to face the enemy once again.
How to Block The Unblockable Enemies Attack
You can easily block the unblockable enemies' attacks in God of War Ragnarok. There are different types of attacks that you can check.
Normal Attacks are displayed with a Yellow circle. You can easily protect them.
You can interrupt attacks using the shield bash that are displayed Blue circle.
The enemies' attacks are unblockable which are shown in the Red circle.
Meanwhile, there is a way to even block the unblockable enemies' attacks that you need to learn Spartan Rage 'Valor' ability to get a burst of health in exchange for Rage. However, you'll have to use that ability at the right time when the attack occurs. Once you deflect the attack, you'll a healing boost.
How to Get More XP in God of War Ragnarok
You can use a simple hack that will get more XP for you. All you need is to avoid pressing the R3 button on the controller to perform your finishing move during fighting with bosses. Otherwise, you can keep repeating one of your skills to get more XP. Once you hit 15 times or more, you'll get an XP reward.
Is there any God of War Ragnarok Cheat Mode
God of War Ragnarok is a console-exclusive game that can't use Cheat Mods Trainer to cheat in the game. Cheat Mods are a PC regarding option unless the developer releases a God of War Ragnarok PC version that you can't use them.
That's it, guys. We assume this article was helpful to you. For further queries, you can comment below.