This post is regarding Chrome extensions, which makes our life relatively easy with some shortcuts as adblocker plus, Auto tab discard, universal bypass, etc. But sometimes Chrome fails to load such extensions, and due to this, your daily workflow gets hampered. There are multiple reasons why Chrome is not able to load your extensions which included technical or compatibility reasons. Today in this post, we will discuss this issue and how you can fix this problem and make your life easy as before.
Extensions are like shortcuts and play a vital role in increasing your productivity in the Chrome browser. The main reason for this problem may be faulty code for the extension or your Chrome and maybe your internet connection. Sometimes the extension may not load because local files are missing from the extension.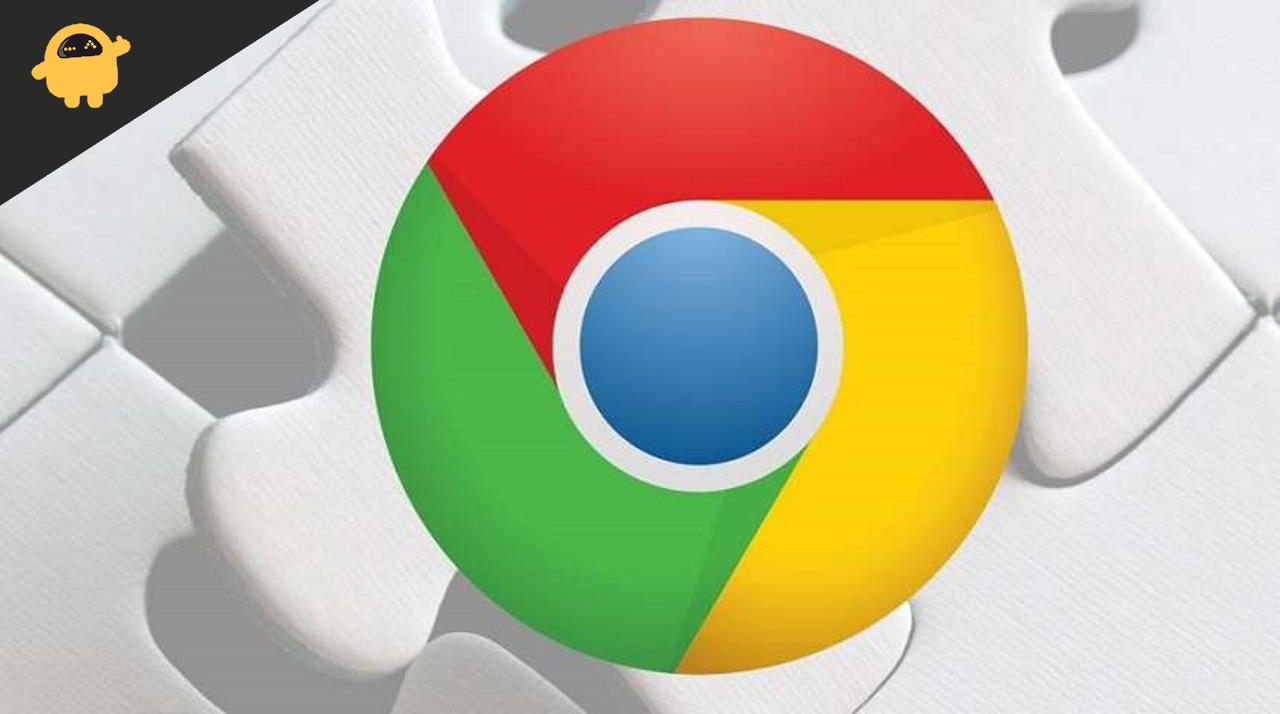 How to Fix If Chrome Fails to Load Extensions
Chrome provides extensions from its own Chrome Webstore marketplace, which holds a plethora of useful extensions for both productivity or entertainment purposes. It also gives you access to un-published extensions, which you can install locally on your computer. However, if Chrome fails to load extensions on your PC, then either the extension has an internal server problem, or it is due to some file error for the extension package. Below are some methods which you can walkthrough to fix this problem on your end.
Method 1: Reinstall Google Chrome
This is the first method of trying to fix our extension problem by uninstalling and installing Google Chrome. Installing is not a harder one, and uninstalling may be. So I will tell you first how to uninstall it first. For this, you need to follow the process.
Step 1: Open Settings on your Windows device and navigate to the apps and feature section.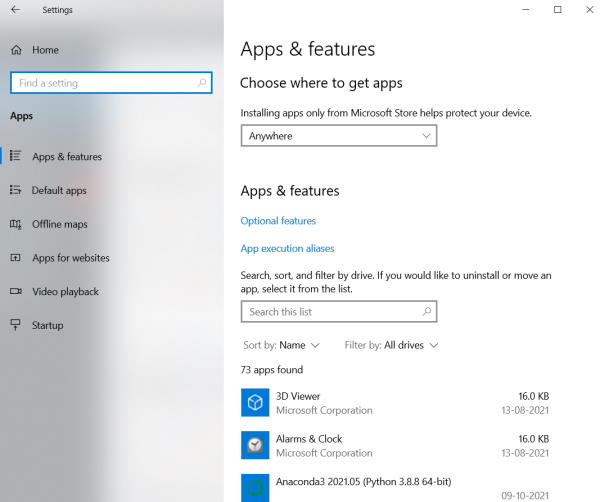 Step 2: Select Google Chrome, and you will see the option uninstall, select it, and uninstall the application.
Method 2: Activate your extensions one-by-one
There is still the chance that you are getting the same error. The reason may be because one extension is preventing other maybe two extensions are relatable. So when one is trying to work, the other is preventing. So you need to activate each one by one and check if the issue is resolved or not. You can also try by uninstalling each one by one and checking.
Method 3: Clear your browser cache
You need to clear the cache of Google Chrome by going through the following steps.
Open Chrome menu and navigate to Preferences > Advanced > Privacy and Security.
Click on the Clear Browsing Data option.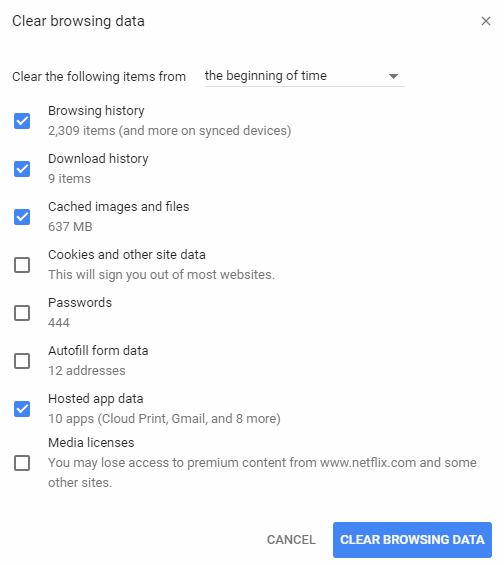 But remember the following option must be selected
Choose "Since the beginning of time."
Cookies and other site and plugin data
Hosted app data
Then click on the "Clear Browsing Data
Now again, you need to preference and then about Chrome to check whether your Chrome is updated or not and if not, then update to a newer version. Now exit and reopen Chrome to see if it worked or not.
Method 4: Try Reinstalling your Extension
Again you need to go to preference and then extension, and you need to remove the extension, and it will ask to confirm, so "confirm" it so to remove the extension. Now you need to again install the extension as before and check if it worked or not.
If the extension you are using is local or unpublished, then you have to enable the developers option to install the extension.
Method 5: Update Extension
If you did each and every step as I told in the previous steps and still your problem is not fixed, then maybe this step will work as in major cases it worked. Perhaps the extension you are using is tracked by its usable website, and they have fixed the method, so you must update your extension so they get its help. Usually, the extension update automatically, but you should manually go to the chrome web store or wherever you have downloaded the extension and download the newer version.
Method 6: Run Google Chrome Malware Scanner
Significant of us must have used the antivirus in our Windows and MacBook, but powerful of us have never known that Google Chrome has its built-in malware scanner to remove if Chrome gets infected with malicious and harmful files. We need to use that option to remove any bugs from our browser and recheck the browser and extension if it worked or not.
Open Google Chrome browser.
Tap on the three-dot menu and select Settings.
Scroll down and click Advanced to open all settings.
Scroll down to the Reset and clean up section and click Clean up computer. That will open a window where you can launch the Chrome malware scan. Just select the Find button to start the scan. After a successful scan, try to load the extension to see if it's working as expected or not.
Method 7: Reset All Chrome Settings
This will be our last method by resetting the google chrome settings so that may be if any setting is preventing extension from workings as many times when tweaking the wrong settings can eventually cause issues with extensions, especially when you are playing with beta features. so follow the step
Launch Chrome and open Settings.
Scroll down and click Advanced to open all settings.

Scroll down to the Reset and clean up section and click Restore settings to their original defaults. There you will get a window with a warning stating that it'll reset all Chrome settings. Just select Reset settings to continue.