Are you looking for a fix for the Clash of Clans Book of Fighting glitch? Clash of Clans is a massively popular mobile game with elements of settlement building and tower defense where players battle each other. You can build your base from scratch, collecting gold and elixir from your resource buildings to build defenses to protect your loot. And then, it's time to go into battle to fight other players and steal their loot. As you progress through the game, the building times will only get higher, but you can speed it up with boosters. In this guide, we will take you through how to fix the Clash of Clans Book of Fighting glitch.
Clash of Clans was released over 10 years ago, but it remains relevant to this day – which is impressive for a mobile game. This is partly due to the regular updates that Supercell brings out every season for the players, with plenty of new content and events to look forward to. There have been several spin-off games based on Clash of Clans which have been doing pretty well too, especially Clash Royale. However, all games tend to have glitches and errors every once in a while. This time, it's affecting one of the premium items in the game, which can be frustrating for players. Let's find out how you can fix the Clash of Clans Book of Fighting glitch.
Also Read: Clash of Clans DNS Server 2023
How to Fix Clash of Clans Book of Fighting Glitch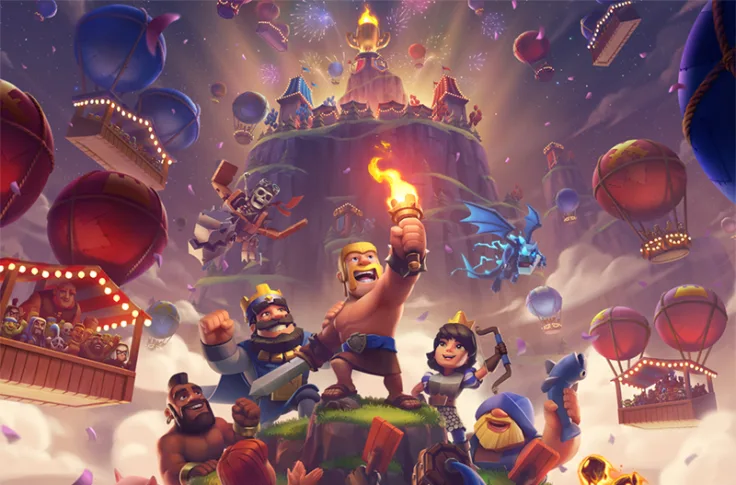 If you have been playing Clash of Clans for a while now, you'll know that the building and upgrade items can take days, even weeks. This might seem like a long time, but you should have at least five builders at mid game to make things easier for you. When you are using all your builders to build your structures, you can speed up the progress exponentially. Additionally, the game allows you to spend the premium currency of Gems to get speed boosts to improve building times. One of the items you can get with Gems is the Book of Fighting.
You can get the Book of Fighting from the shop for real money, but there are also some methods through which you can get it for free. By participating in Clan Games, Clan War Leagues, you can get them at no cost as rewards for completing or winning the challenges. Also, they are sometimes available at the Trader's barrack where you can get the item for 925 Gems.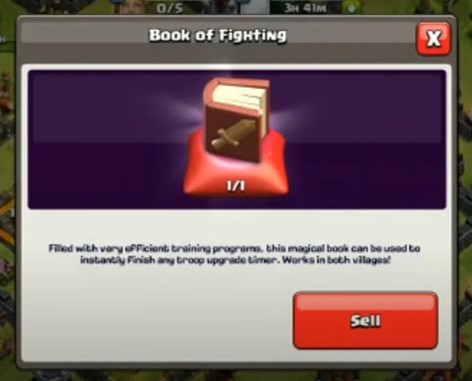 This is an extremely useful boost as it lets you instantly complete any ongoing upgrade in the Laboratory or Star Laboratory on your base. The best way to use it is to start a troop upgrade and immediately use the boost to save the most time. There are also other Books in the game, such as Book of Building, Book of Spells, Book of Heroes and Book of Everything.
However, with the recent Clash of Clans Book of Fighting Glitch, players have been encountering a hard time using the item. When they try to use a Book of Fighting, the glitch makes the player lose a lot of Gems from their inventory. This can be extremely frustrating for players as Gems are the most precious resource in the game, and can be bought with real money and only a few other free methods.
Supercell Addresses Clash of Clans Book of Fighting Glitch
With this unexpected usage of Gems during the Clash of Clans Book of Fighting Glitch, players are annoyed at the game eating up their Gems. However, the devs at Supercell have thankfully acknowledged this error on their X account.
📕We are aware of an issue preventing players from using their Book of Fighting, Book of Spells, or Book of Everything when completing Laboratory upgrades.

We are currently investigating it as quickly as possible and will release a fix as soon as we can!

— Clash of Clans 🎃 (@ClashofClans) October 9, 2023
They have also stated that players who have lost Gems as a result of this glitch can contact Support and get them refunded. As for the fix for the Clash of Clans Book of Fighting Glitch, Supercell has provided players with a temporary solution.
Hey Chief.

In order to prevent players from accidentally spending more Gems due to this bug, we've implemented a temporary fix to the Gem/Book issue.

If you try to complete an upgrade in your Lab or Pet House using a Book, it will not allow it to complete if you don't have… https://t.co/pDFpryLjRM

— Clash of Clans 🎃 (@ClashofClans) October 9, 2023
So, players will be able to use the Book of Fighting only when they have enough Gems to cover the cost, but their Gems will not be used anymore. And if they don't have the Gems, they won't be able to go through with the upgrade. Note that you can still use other Magic Items that are available in the game for your other upgrades. With this temporary fix, players can at least be safe from losing Gems unnecessarily. Furthermore, if you have lost Gems due to the Clash of Clans Book of Fighting Glitch, make sure to contact Supercell Support so you can get them refunded to your account.
Conclusion
That's everything you need to know about the Clash of Clans Book of Fighting Glitch and how to fix it. While Supercell has provided us with a solution, the glitch is still present and we hope that they will bring out a permanent fix soon. As the game is updated regularly, you can expect a maintenance break any time soon for Supercell to fix the glitch in one of their most popular games. Until then, make sure you have your buildings in order, and feel free to take a look at our other Clash of Clans guides for more tips and tricks.