Playing online and high-level games on your device requires a reliable and faster internet connection to make your gaming experience at an excellent level which can be influenced by the Domain Name System (DNS) server. A DNS server might help your device to translate website addresses into IP addresses. However, you visited the perfect site if you're looking for the best DNS servers for the Clash of Clans (COC) game on your device.
This guide will provide the best Domain Name System (DNS) server for Clash of Clans, which you can easily access on your device and make your online game experience at a great level by reducing the number of lag and internet connectivity issues. It also enhances your gaming experience by increasing the download speeds and protecting against malware attacks. So, let's determine which DNS server is best for you.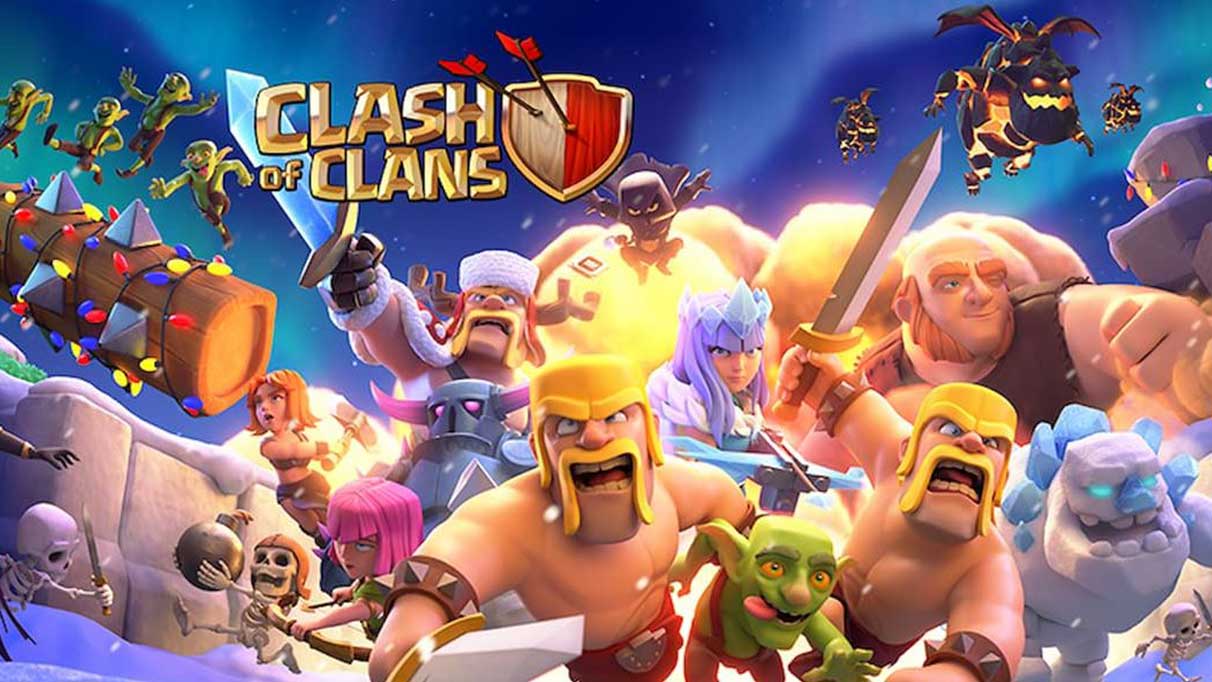 Does DNS Affect Clash of Clans?
Whenever you visit a platform on your browser, watch online shows or connect to Clash of Clans (COC) servers then, your computer or mobile device automatically changes the domain title like www.ClashofClans.com into an IP address in the background, just like 192.168.1.1. This process may be known as DNS lookup. However, it's crucial to the device you're playing Clash of Clans and other network devices to communicate with each other and provide users with an easy way. People can easily remember the name to use instead of numerical identifiers.
Alternatively, once your IP address has been resolved on your device, it will automatically store a cached copy and use it in future communications without executing other DNS lookups. However, if your initial DNS lookup process is finished, your Clash of Clans game might not be affected by any DNS lookups.
Top DNS Server For Clash of Clans
The DNS servers are provided by primary networks like Google and Cloudflare, which give us the best results for multiple purposes and use, and it's easy to play Clash of Clans. The primary networks control various factors, such as internet infrastructure with multiple servers worldwide.
Plus, it also allows gamers to optimize their performance, reliability, privacy and security. But the good news is that there are a number of servers which you can easily use on your device for multiple games. Here are some top DNS servers which you can use for Clash of Clans.
1. Google Public DNS
Google Public DNS is one of the popular servers which provides reliable DNS for gaming and other usage. However, it's known as the biggest DNS service and is easy to use. So, we can expect these services to be well maintained and have a strong connection to protect the data from malicious sources.
Google DNS will automatically update its protocol to improve the overall stability and security capabilities. It's fast and easy to set up, and users can easily access it on their devices as well. That's why multiple users make it one of the most trusted choices for those who are looking for a reliable DNS service to access Clash of Clans.
Primary DNS Server: 8.8.8.8
Secondary DNS Server: 8.8.4.4
2. Cloudflare DNS
Cloudflare is another classic choice for those who are mainly playing Clash of Clans on their devices and want the fastest connection while playing online games. Several users have accessed these servers on their devices, especially gaming users. These servers are located around the world, where users can easily access a wide range of game servers like Clash of Clans (COC) quickly without having any difficulties.
Cloudflare also offers multiple features like privacy and security protection, blocking malicious IP addresses, customization, optimization and more. Therefore, Cloudflare is an easy server for anyone who uses this on their devices to make it easy to access secure and reliable DNS service in Clash of Clans (COC).
Primary DNS Server: 1.1.1.1
Secondary DNS Server:1.1.0.0
3. OpenDNS
OpenDNS is a popular and fastest DNS server used by multiple gamers worldwide. Most users use these DNS servers to access Clash of Clans (COC) with proper networks and overall stability capabilities. This server is optimized especially for gaming, and there is lag-free play and minimum interruptions whether you're playing the game in the US or other regions.
OpenDNS also provides various security features and protection so that users can quickly access the features on their devices while playing online and high-level games like Clash of Clans and GTA 5. Therefore, OpenDNS servers are the best choice for gamers looking for a secure DNS server for Clash of Clans.
Primary DNS Server: 208.67.222.222
Secondary DNS Server: 208.67.220.220
4. Quad9 DNS
Quad9 DNS service is another free public service which provides fast and secure internet connection on devices. It allows the users to access additional security protocols, and it's used to protect from online threats and helps to keep your online activities safe and secure. However, if you're looking for DNS servers which provide free public service and faster connection, you should head over to the Quad9 DNS server.
This makes the Quad9 DNS server an excellent choice for users looking for a faster connection and a reliable and secure experience while playing Clash of Clans on their devices.
Primary DNS Server: 9.9.9.9
Secondary DNS Server: 149.112.112.112
5. NordVPN Private DNS Server
NordVPN Private DNS Server allows users to access security and privacy DNS features in the NordVPN App. This prevents the third-party application and other parties from accessing user traffic, which defines that all DNS requests go only through NordVPN's secure servers.
Alternatively, NordVPN's Private DNS servers ensure a strong connection on the devices, and users may easily access it while playing Clash of Clans. Therefore, NordVPN offers one of the best solutions, making it an ideal choice for users looking for the Clash of Clans DNS Servers.
Primary DNS Server: 103.86.96.100
Secondary DNS Server: 103.86.99.100
Conclusion
Choosing the perfect DNS server may significantly impact your device's Clash of Clans (COC). We have mentioned multiple servers, such as Google DNS, Cloudflare, OpenDNS and NordVPN, which improves overall stability and security and protects against malware. These DNS servers are easy to set up on your device; some are free or affordable paid plans. So, you can try any of these DNS servers to find the perfect one that is best for your Clash of Clans game.