DaVinci Resolve is a widely popular video editing tool and color grading software used by millions of people worldwide. Its impressive editing tools and color grading capabilities caught the attention of Blackmagic Design, who purchased it from its original developer, Da Vinci System. However, some users are curious about whether DaVinci Resolve is available for free without watermarks. This article provides insights on the free and paid editions, watermarks, and features of DaVinci Resolve to help beginners and veterans alike make an informed decision when it comes to video editing.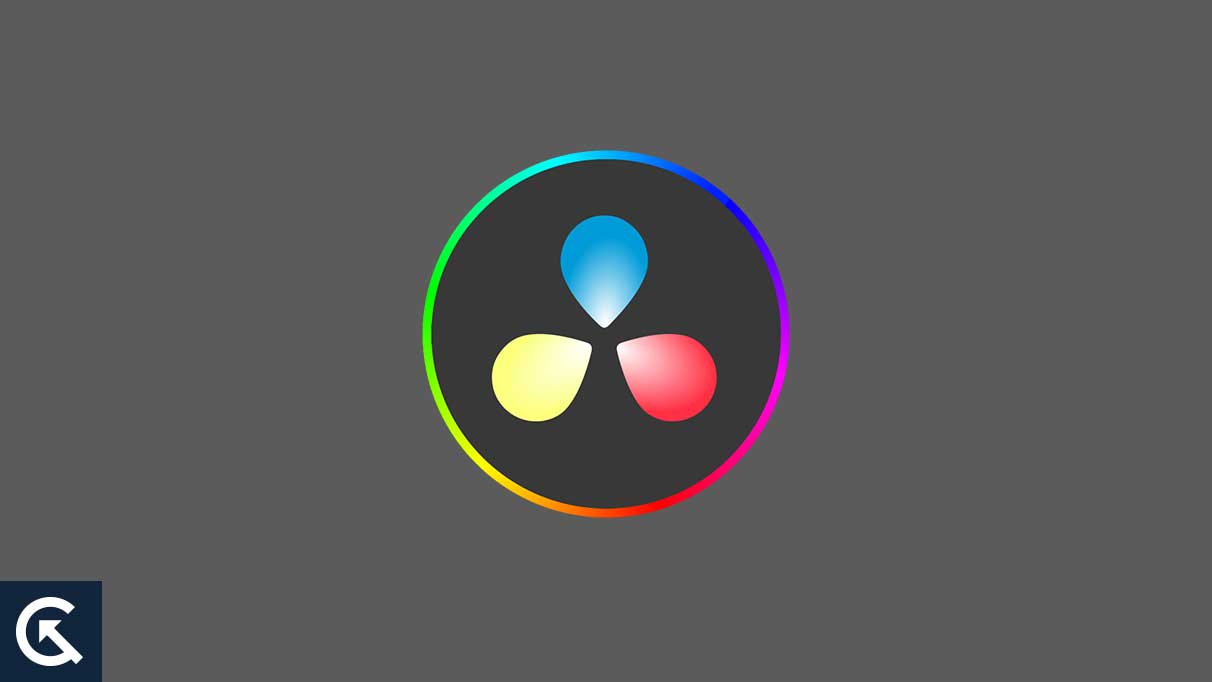 What Is DaVinci Resolve?
DaVinci Resolve is a professional video editing application and color grading software that was originally developed by da Vinci System as da Vinci Resolve. Still, since 2009, Blackmagic Design has acquired this application and has been developing DaVinci Resolve. It is known as one of the most powerful and extensive editing applications, with millions of users. In addition, one of the standout features of DaVinci Resolve is its advanced color grading features, which are highly regarded among professional video creators.
DaVinci Resolve provides a variety of grading controls and also supports high dynamic range (HDR) workflows, and that's a great feature to make your videos more interesting. In addition to its color grading abilities, DaVinci Resolve offers a durable editing environment that includes various features such as multi-camera editing, timeline editing, and other video effects and transitions.
Moreover, DaVinci Resolve is also known for its audio editing and mixing tools, which allow the editors to handle all aspects of features within a single application. Plus, it provides collaboration features that allow multiple users to work on the same project simultaneously, making it a popular choice for continuous workflows.
DaVinci Resolve will work on Windows, Linux, and macOS, and there are some system requirements to work properly on your device. Also, DaVinci Resolve was released for the iPad, which is a great thing. Here are some system requirements you must read:
DaVinci Resolve System Requirements:
To access DaVinci Resolve on your device, whether it is Windows, MacOS, or Linux, there are some system requirements you need to meet. Here are the system requirements you must meet on your device:
For Windows:
Windows 10 must be installed.
System Memory: 6 GB and 32 GB while using Fusion
Minimum Requirements: 2 GB of VRAM with OpenCL 1.2 and CDA 11 support.
Blackmagic Design Desktop Video 10.4.1 or later
GPU that supports OpenCL 1.2 and CUDA 11
For MacOS:
macOS 11 or later
Minimum requirements: 2 GB VRAM with OpenCL 1.2 or Metal support.
System Memory: 8 GB and 16 GB when using Fusion
Blackmagic Design Desktop Video version 12.0 or later
GPU supporting Metal or OpenCL 1.2.
For Linux:
CentOS 7.3
System Memory: 32 GB
Blackmagic Design Desktop Video 10.4.1 or later
Discrete GPU with at least 2 GB of VRAM
GPU with support for OpenCL 1.2 or CUDA 11
Is Davinci Resolve Free Without a Watermark?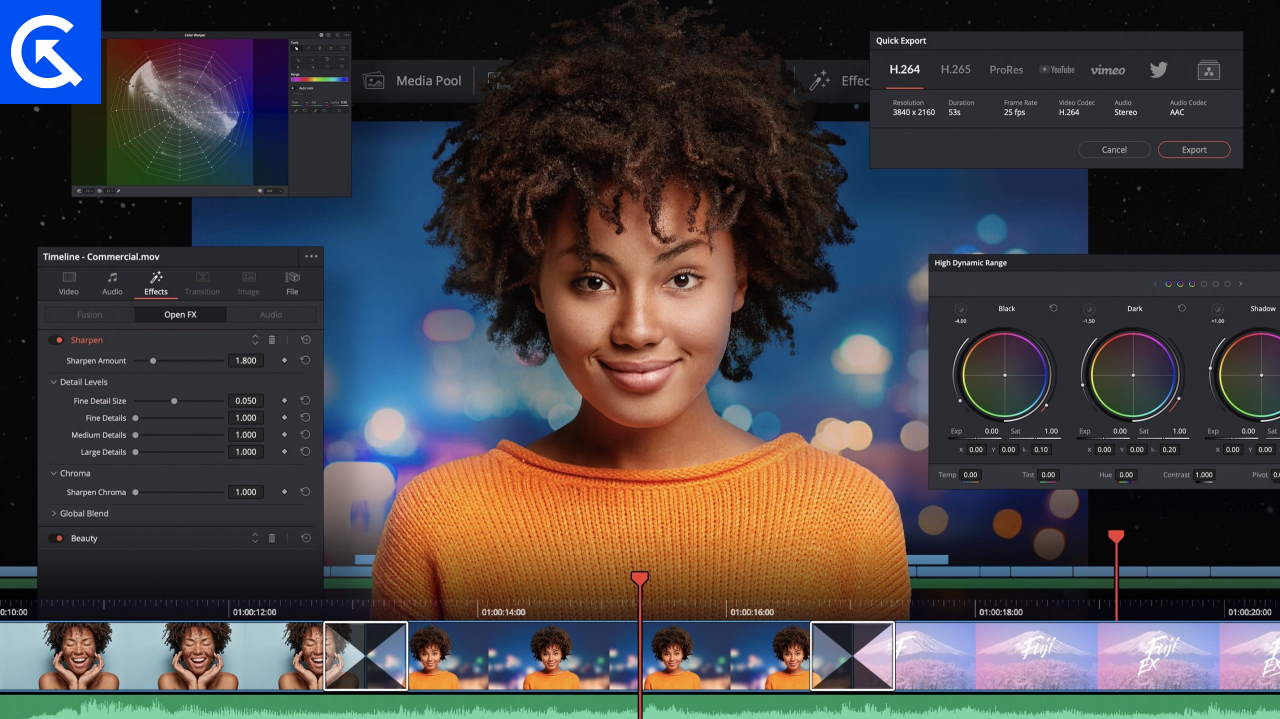 DaVinci Resolve has two versions: one is free and the other is studio. However, when users try to access the application on their device to edit the videos to make them more unique by adding effects and transitions, they wonder if DaVinci Resolve is free without a watermark on the output videos. Well, most users will be able to add a watermark to the video they are trying to edit if they don't use the full version of DaVinci Resolve.
Additionally, DaVinci Resolve won't add a watermark to the output videos you are trying to edit. But your video will get watermarked if you have installed the free version and are using specific and additional features that are paid for in the studio version. Also, DaVinci Resolve has a free version as well as a paid version, which is available for $295.
Moreover, the paid version of DaVinci Resolve (Studio) has more features than the free version, and the paid version allows users to access additional features, which include a number of transitions and effects. With this, you can take your normal videos to a great level and make them more unique.
Davinci Resolve: Free vs. Paid
The Davinci Resolve Free and Studio versions allow access to several features, and you can apply any transitions and effects to your edited videos. However, the DaVinci Resolve Studio version is packed with more features than the free version. For instance, DaVinci Resolve Studio offers multiple GPUs to improve overall performance, advanced noise reduction tools, a lens correction feature, and much more.
On the other hand, DaVinci Resolve Free allows users to access powerful tools for color grading correction; however, if you want to remove the extra color, you have to purchase the Studio version. Also, if we talk about the resolution between the paid and free versions, the free version supports exporting videos up to 4K at 60 fps, while the paid version supports up to 32K at 120 fps.
Overall, the DaVinci Resolve Free and Studio versions are professional editing software tools that offer various features, including transitions and effects. However, if you are a beginner and are learning to create videos by using several effects and features, the Davinci Resolve Free tool is best for you. While the studio version of DaVinci Resolve has more features, it's only suitable for professional video creators and filmmakers.
Conclusion
Watermark-free video editing is included in Davinci Resolve's free edition. Watermarks may appear on videos created with some of the expensive studio edition's features, but the free version still has robust color grading and editing options.
Depending on your needs and skill level, you may prefer the free version or the more advanced studio version. Video editors of all skill levels continue to favor Davinci Resolve because of its powerful editing tools and sophisticated color grading options. Davinci Resolve's free edition is a strong and flexible option for video editing, and it doesn't even have watermarks.