Mac is one of the widely used desktop systems, Where users used VPN (Virtual Private Network) to access an overseas website that blocks in their region or country for some reason. While some users use VPN access to visit websites anonymously or privately, Where VPN used to hide their IP instead, they send the new IP to provided by your VPN service provider.
On the other hand, If you didn't require a VPN on your Mac and want to remove a VPN configuration from your Mac. This seems to be easy, but many users don't know or no longer need for a specific reason anymore. Today we are going to teach you how you can remove a VPN from the Mac successfully with some simple steps. However, we share a complete removal of the VPN configuration from your Mac.
How to Stop or Remove VPN Configuration from your Mac.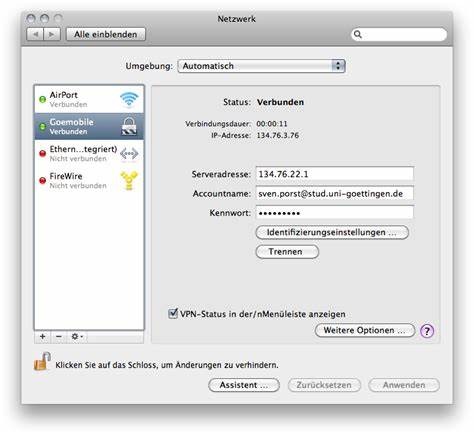 Stopping a VPN access and Disconnecting VPN access is not the same instead of deleting or stop means altogether remove a VPN Configuration profile from your Mac.
Head over to "Apple Menu."
(Placed on the top-left corner of the screen.)
Choose "System Preferences."
Then, select "Network."
(It will open your Network profile and other details alongside Wi-Fi, Bluetooth and other connectivity options.)
Select the VPN network.
(Which you want to remove and delete from your Mac.)
Now, Click on the "Minus" "-" button with the VPN network selected to delete the VPN from your Mac.
(Minus "-" button placed on the bottom just down below.)
If you have multiple VPN configurations and want to Remove them as well, then repeat with other VPN Configuration.
(If you didn't have to remove then close system preferences.)
That's it.
Note: Once the VPN Configuration deletes from Network preferences then you can't undo means you no longer be usable unless you set it up again.
How to Switch between VPN services in Mac?
Additionally, if you want to switch to another VPN Configuration, then you can change from the Network preferences. Where in Network Preference you select "Show VPN status in menu bar" to use the VPN status icon to connect to network and switch between VPN access Services. Whether you can choose the VPN network connection service in the list and Click removes button shows as Minus "-" appearance.
Furthermore, if you have created a strong pass, first know how you can create a strong password that you can remember forever here. Hopefully, this article helps you with the removal process of the VPN Configuration. Not to mention, you can also disable instead of removal if you want to be a temporary disable of using a VPN.
Which you can do from network preference panel or either you can be left in the menu bar even if you no longer used or need VPN Service on your Mac. We believe you figure out and successfully removed or stopped VPN Configuration from your Mac. We like to know your thoughts and if any queries, Share in the comment section down below.