Apple has introduced a new feature for their iCloud users. iCloud users can now transfer images and videos from the iCloud storage directly to Google Photos. This transfer only sends out a copy of the actual files that are there in the iCloud storage. And to be eligible for the transfer, the photos and videos must be associated with the user's Apple ID. Apple also simplifies the process of transferring these files.
All those iCloud users looking to transfer their saved photos and videos to their Google Account storage can now follow the simple steps mentioned below. Do note that for now, only the Google Photos service is supported for this transfer process. But reports are suggesting that we will see support for other services like Dropbox soon. So how can someone initiate this transfer? What are the requirements for it? Let's find out in this article.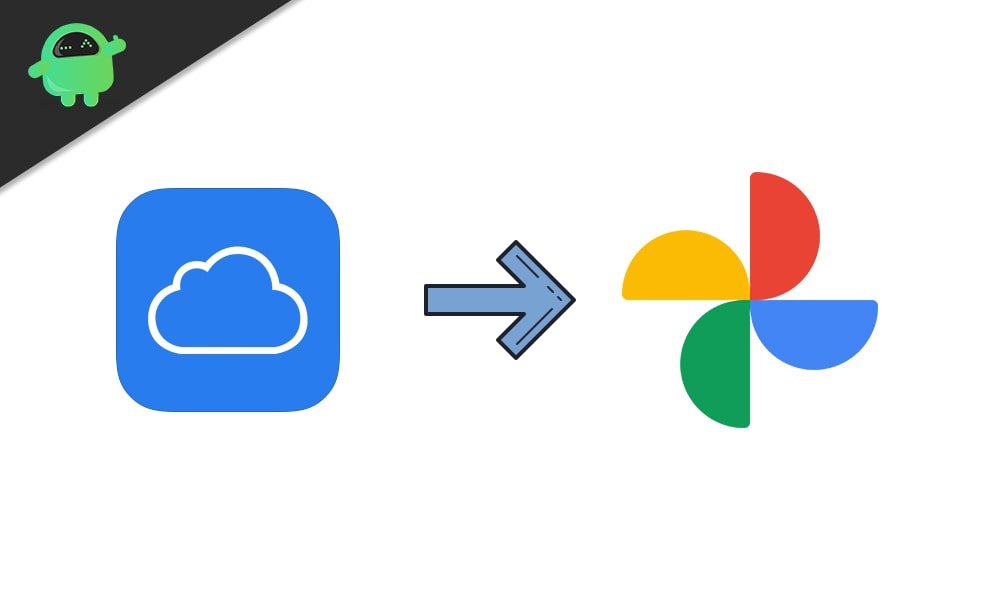 How to Directly Transfer iCloud Photos to Google Photos?
There are a few things that you need to ensure before you go ahead with this process. Firstly, you need to enable iCloud photos for your photos and videos. To do that, navigate to Settings > Profile > iCloud > Photos. Then, turn on the toggle for iCloud Photos.
Secondly, you have to enable two-factor authentication. To do that, navigate to Settings app > Profile > Password & Security > Two-Factor Authentication and turn on the toggle for it.
Thirdly, you need to make sure that you enough storage in your Google account. By default, every Google account has 15GB of free storage, and this is the storage that is common for all Google services, including Gmail, Google Drive, Google Photos, etc. The transfer from iCloud to Google Photos will be completed only if there is enough storage in your Google account.
Things to know:
A few things the iCloud user needs to keep in mind before going ahead with the transfer process.
In terms of support, we have support for popular iamge and video formats like .jpg, .png, .webp, .gif, some RAW files, .mpg, .mod, .mmv, .tod, .m2t, .m2ts, .mts, .mkv files..wmv, .asf, .avi, .divx, .mov, .m4v, .3gp, .3g2, .mp4, etc. Also the Apple support page reads, "Only content stored in iCloud Photos is transferred." It furhter states, "Photos and videos are transferred either in the original format or in industry-standard formats that are easy to open and read."
Duplicate photos will be copied and transferred as a single file.
Photos will be transferred in albums. But videos will be transferred separately and not within albums.
If any photo is edited, only the recent one will be transferred and not the original one.
Since Apple only makes a copy of every photo and video before sending it over to Google Photos, every file will be transferred to Google account will start with "Copy of."
Live photos, photo-stream, smart albums, shared albums, some RAW Files, and some metadata won't be transferred.
A Google account has 15 GB of free storage to maintain every Google service, including Drive, Gmail, and Photos. So if you run out of storage in your Google account, then the process won't b complete. Some files will be transferred, but the transfer process will be terminated after the storage runs out.
If you add new photos or delete the existing ones after the transfer process is initiated, that change will not reflect in the Google account.
Now let's get to how one can actually transfer the files over from iCloud to Google Photos.
Open up Apple's data and privacy page in a web browser.
Sign in to your Apple ID using your login credentials.
Under the "Transfer a copy of your data" section, click on "Request to transfer a copy of your data."
For the option "Choose where you would like to transfer your photos" option, choose Google Photos from the drop-down menu below.
Choose whether you want to transfer only the photos, videos, or both of them by checking the box next to each one of them.
Then click on Continue.
Now Apple will ask you to confirm that you have the required free storage in your Google account to copy the files from iCloud to Google photos. Once you have confirmed it, click on Continue.
On the next page, log in to your Google account using the login credentials for it.
Then click on "Allow" to allow Apple to add photos, videos, and albums to your Google Photos library.
Finally, click on "Confirm transfer."
A message will show up on your screen that says that the transfer process will take three to five days, and Apple will notify you when the process is complete by sending you a confirmation Email to your Email address.
You can keep visiting Apple's data and privacy page to check the status of your transfer process. Generally, Apple gets it done within 5 days.
This tool for transferring videos and photos from iCloud to Google Photos is available only in a few countries, including Australia, Canada, the European Union, Iceland, Liechtenstein, New Zealand, Norway, Switzerland, the United Kingdom, and the United States. If you are from any other country, then you will only see options to copy your data, correct your data, temporarily deactivate your account, and delete your account on Apple's data and privacy page. Surely, this feature will come to users from other countries as well.
This is all about transferring iCloud Photos directly to Google Photos. If you have any questions or queries about this article, then comment down below, and we will get back to you. Also, be sure to check out our other articles on iPhone tips and tricks, Android tips and tricks, PC tips and tricks, and much more for more useful information.