In the past few years, Discord has become one of the leading platforms for communication among gamers, professionals, and various communities worldwide. Its user base is expected to reach 514 million in 2023, a significant increase of 16.02% from 2022. However, despite its popularity, Discord users occasionally encounter a frustrating issue. As per many users, while they attempt to verify their accounts, they do not receive a verification email code or SMS. If you have found yourself in this issue, you aren't alone. There's nothing to worry about since we have multiple fixes for the "Discord Not Sending Verification Email Code or SMS" issue.
Join us in this troubleshooting guide as we delve into the reasons behind Discord's failure to deliver verification emails or SMS codes. The fixes below will ensure you can regain access to your account and join the vibrant Discord community. Whether it is a misconfiguration or a system glitch, we have sorted you for every situation. With that said, let's get started for a seamless and secure experience on Discord.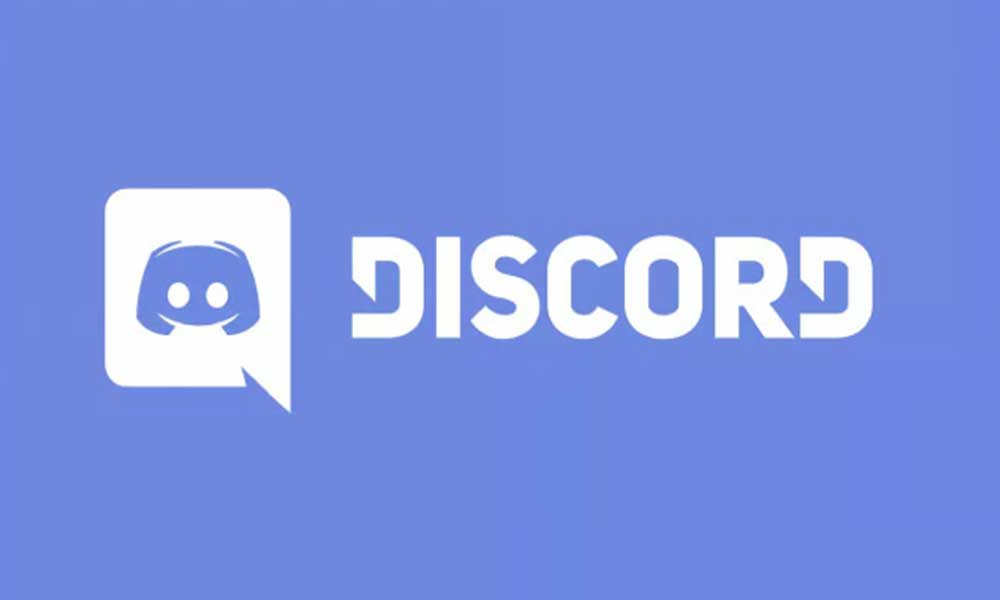 Why does Discord need email or SMS Verification?
Discord utilizes email or SMS verification to ensure the security and authenticity of user accounts. Utilizing the Email or SMS verification process it aims to confirm that the provided contact information is valid and belongs to the user. Verification, in a way, reduces the risk of unauthorized access and protects users from potential security breaches.
The Discord verification process is important to maintain the integrity and safety of the platform and its community.
Reasons Why Discord Isn't Sending Verification Email Codes or SMS
There are several reasons why Discord may fail to send a verification email code or SMS:
Unstable internet connection
Using VOIP or landline number
Number already registered
Invalid mobile number
Server downtime
Inputting the wrong email address
Email in spam folder
By understanding these potential reasons, you can troubleshoot and overcome the issue of Discord not sending the verification email code or SMS.
Fixing the "Why Discord Isn't Sending Verification Email Code or SMS" error
FOR SMS VERIFICATION
FIX 1: Avoid using VOIP or landline number
Discord is an online communication platform with Voice over Internet Protocol (VoIP) technology as its core. However, it is important for users to learn that Discord does not accept VoIP or landline numbers for verification purposes. You may not receive the SMS verification code if you use VoIP or landline phone numbers. Therefore, provide a valid and real phone number instead to avoid this failure.
Discord has implemented intelligent filtering mechanisms to identify and filter out these numbers during verification. Therefore, as you input an invalid phone number, you won't be able to enjoy successful verification.
FIX 2: Always use an Unregistered mobile number
If you are using a mobile number instead of a VoIP or landline number and can still not receive the SMS verification code, check the mobile number now. When registering a phone number for Discord, ensure you are not using an already registered number for a new Discord account. For every new account, using an unregistered mobile number is necessary. Remember, Discord operates on a VoIP-based platform, and it can identify an already-used number during the verification process. Users using an already registered Discord account will receive a pop-up stating that the number is already in use.
Simply use a unique mobile number that has never been registered with Discord previously.
FIX 3: Ensure using the correct Country Code
Using the wrong Country Code before a mobile number may result in not receiving a Discord Verification SMS. Simply Google your country code (Country code for the mobile number you are using) and then proceed.
FIX 4: Make sure your Phone's network is strong
Sometimes the Discord verification SMS isn't delivered to your mobile simply due to a bad network. You may receive the verification SMS later when the network is stable but the code is no longer in use.
In addition, make sure your mobile phone isn't in Flight Mode. It could be one of the reasons why you aren't receiving Discord verification SMS even after multiple tries.
FIX 5: Check your Notification SMS setting
Check and make sure that you haven't turned off/ disabled/ or altered the SMS settings related to receiving verification messages. Sometimes, SMS related to notification/verification/ promotion is received within a different setting in the same folder.
FIX 6: Check your Phone's memory
If your mobile Phone's memory is full, the Discord verification SMS isn't being notified. All you need to do is delete old messages, clear some memory from your Phone, and resend the verification code.
FOR EMAIL VERIFICATION
FIX 1: Check your Email Address
If you fail to receive the Email Verification code from Discord, check your Email Address once. Before moving to other workarounds, ensure you have typed the correct Email Address. Check for spelling mistakes, space bars, or other minor details. Make necessary changes (if applicable), and then try again.
FIX 2: Check your Internet Connection
Ensure your internet connection is secure and speedy enough to receive an Email. Most of the time, the poor internet connection isn't allowing the Email Verification code from Discord to reach your inbox. Try to reconnect the internet and then try again.
FIX 3: Check your Email's Spam Folder
If your Email address is 100% correct and you are running a stable internet connection, then the Email Verification code from Discord may be sent to your Spam Folder. Some emails are redirected to the spam for one or other reasons. Check the Promotional and Social Emails sections if not in the Spam folder.
FIX 4: Be Patient
If all the above scenarios are in your favor, keep patience, as Discord's servers might have some problems. If you have tried to receive the Email Verification code from Discord multiple times but yet failed, then wait for an hour or two before you try again.
Bottom Line…
Overall, here we end with the discussion on 'Why Discord isn't sending Verification Email Code or SMS.' We understand the scenario is frustrating, but we hope the fixes mentioned above will help you get through this. Double-check the email address/ phone number and ensure a stable network connection. Lastly, be patient since the problem may relate to Discord's servers.
However, if you can still not resolve the issue independently, seek assistance from Discord support.