Disney Dreamlight Valley is a simulation-based adventure game, and as you'd expect, this has quite a big map to explore, hidden with various resources and ingredients. All the characters you get in the game are owned by The Walt Disney Company.
All the Disney and Pixar characters in the game face a curse, which erases the memories of their lifetime. Explore the valley, collect items, cook, and survive through the biome. You will have to keep moving and doing something to explore the map and collect what you require.
Are you looking for 5-star meal recipes to cook? Did you know? Disney Dreamlight Valley has resources scattered around the map, which can be collected and used to cook over 160 recipes. However, there are just a few 5-star dishes which you can cook, while the rest falls under the category of basic food, which could have a rating of 1 star, 2 stars, or it could go up to till four starts. Not to forget, a few certain types of foods are available only in Remy's restaurant.
Got bored of cooking basic meals? Are you ready to cook some appetizing meals? From the long list of various dishes, there are many 5-star rated dishes in the game that you can cook, but don't expect it to be a piece of cake! You may have to roam or explore the magical valley and collect resources, food ingredients, etc.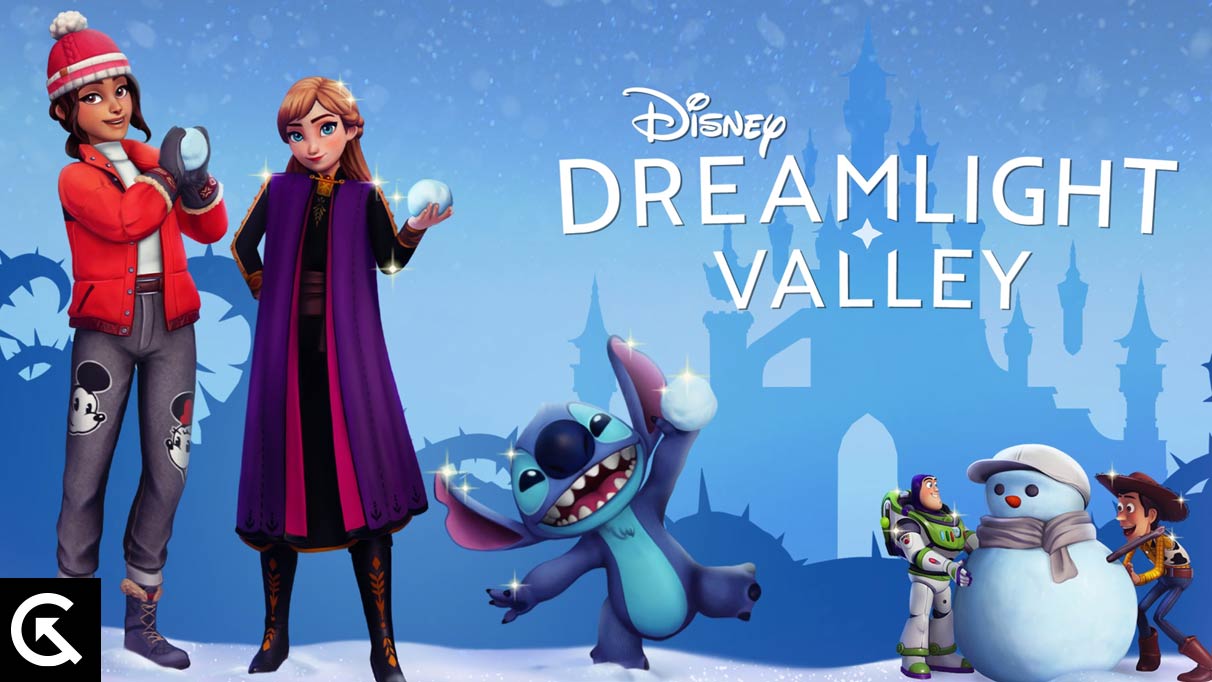 Here's a list of the 8 categories of ingredients that you will require
Sweet.
Fruit.
Grain.
Vegetable.
Fish.
Diary/Oil.
Sea-food.
Herbs and spices.
Here's the catch, suppose a recipe requires fish, spices, and vegetables, then you can use any vegetable or spices from the specific category. It doesn't really have to be any specific kind of vegetable or fish, as long as you have ingredients from the required category, you are good to go.
Additionally, you will have to learn how to cook food, if you don't want your character to get tired after doing even a small task, surviving only on fruits and snacks will not offer your character longer working time, and the task could be as small as plucking thorns. Furthermore, you can master cooking after you complete missions from Remy.
A quick tip: Consuming quality fruits, such as a salad of blueberries and apples will fill up your yellow bar.
Also, another thing to remember, always prefer high-energy food if possible, and overeating rewards you with a boost.
Also read: All Disney Dreamlight Valley Characters
Here's the list of all 5-Star meal recipes that you can cook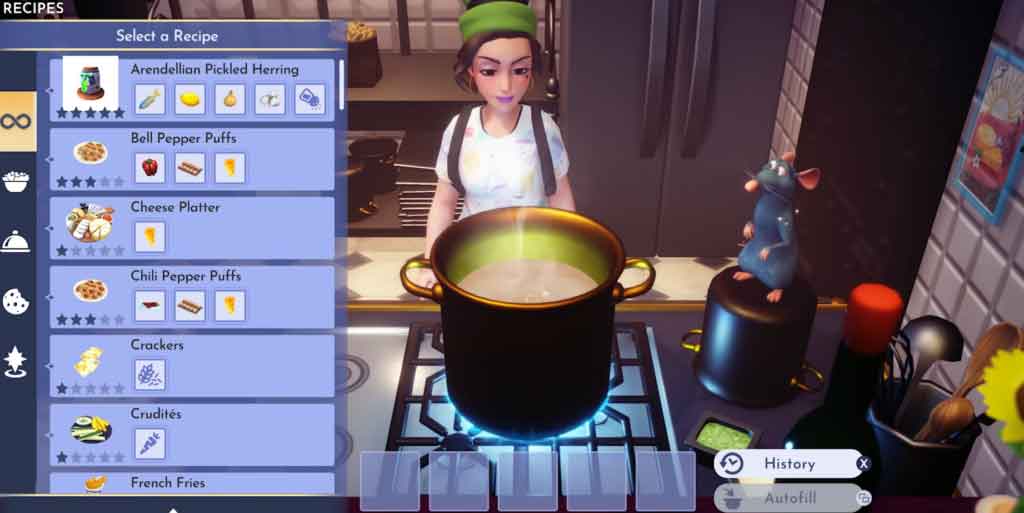 Teriyaki Salmon – To cook this dish, you will require salmon, rice, ginger, soya, sugarcane
Vegetarian Pizza – To cook vegetarian pizza, you will need vegetable, vegetable, wheat, cheese, tomato
Tuna Burger – to cook a tuna burger, you will require tuna, wheat, onion, lemon, vegetable
Wedding Cake – to bake a wedding cake, you will require vanilla, sugarcane, butter, wheat, egg
Birthday cake – to bake a birthday cake, you will require egg, butter, sugarcane, wheat, cocoa bean
Aurora's Cake – to bake Aurora's Cake, you will require wheat, egg, sugarcane, milk, raspberry
Ratatouille – to cook ratatouille, you will require tomato, onion, eggplant, zucchini, spice
Potato Leak Soup – To cook potato leak soup, you will require leek, potato, milk, onion, garlic
Pastry cream and fruits – to cook pastry cream and fruits, you will require fruit, fruit, fruit, sugarcane, milk
Mushu's Congee – to cook mushu's congee, you will require rice, egg, mushroom, garlic, ginger
Mediterranean Salad – to cook Mediterranean salad, you will require cucumber, tomato, onion, lettuce, spice
Lobster Roll – to cook a lobster roll, you will require lobster, wheat, lemon, butter, garlic
Large Sea-food Platter – to cook a large seafood platter, you will require lemon, seafood, seafood, seafood, seafood
Lancetfish Paella – to cook a Lancetfish Paella, you will require lancetfish, tomato, rice, shrimp, seafood
Gumbo – to cook a gumbo, you will require shrimp, tomato, onion, chilli pepper, okra
Greek pizza – to cook Greek pizza, you will require wheat, cheese, tomato, onion, spice
Fish Creole – to cook fish creole, you will require fish, vegetable, tomato, rice, garlic
Bouillabaisse – to cook Bouillabaisse, you will require seafood, seafood, vegetable, shrimp, tomato
Banana Split – to cook banana split, you will require banana, milk, sugarcane, slush ice, sweet
Arendellian Pickled Herring – to cook Arendellian Pickled Herring, you will require herring, lemon, onion, garlic, spice
That's all that you need to know before you start cooking appetizing 5-star meals in Disney Dreamlight Valley. Stay tuned in for more!