In this article, let us discuss All Disney Dreamlight Valley Characters. We will also discuss how to unlock them in the game. So without any further ado, let us get started. Disney Characters have a separate place in our hearts. But have you played this game with all the Disney characters in it?
Disney Dreamlight Valley is a simulation and adventure game developed and published by Gameloft. The game was initially released on 6th September 2022. You can play this game on multiple platforms like PS4, PS5, Xbox One, Xbox Series X|S, Nintendo Switch, and PC. This game supports multi-platform support, which means you can share your data between multiple platforms. The game has pretty good graphics and sound effects.
When the game was initially released in 2019, it got mixed reviews. Some players didn't like the game, while some loved it. It all comes down to personal preference. Disney Dreamlight Valley has low system requirements, and most low-end builds can easily run it and achieve 60fps.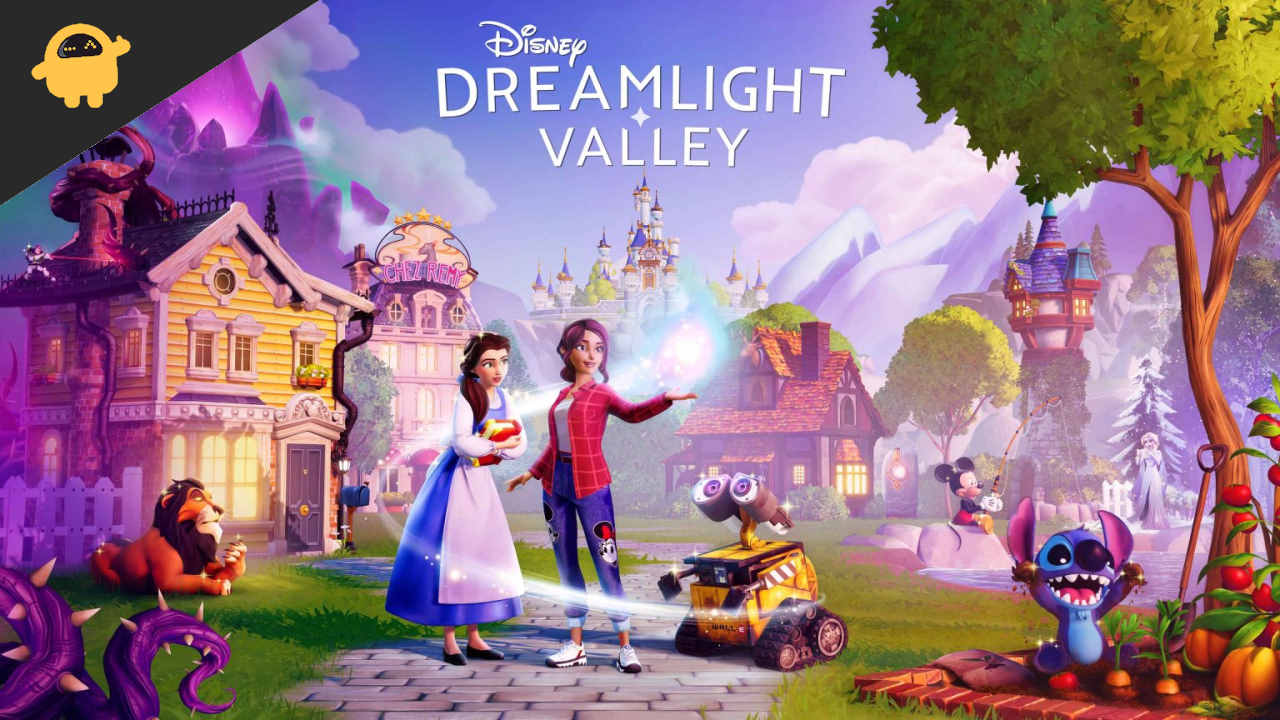 All Disney Dreamlight Valley Characters
Let us discuss each character from Disney Dreamlight Valley:
1. Moana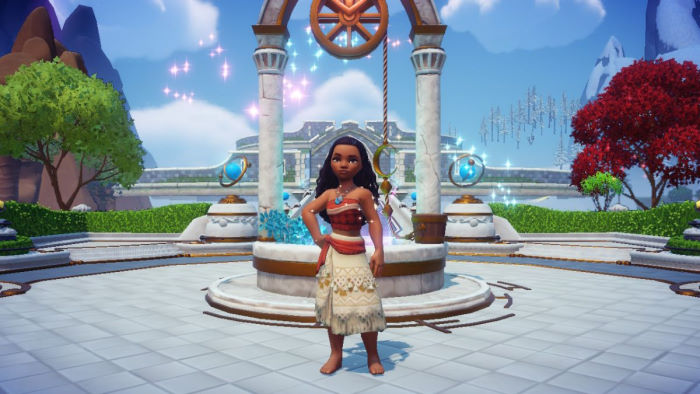 Moana is a character from the movie Moana. She is a very kind lady and daughter of the Chief of Motunui. She loves her people to death and will do anything if ever needed.
Moana's Quests:
The Remembering

Fixing the Boat

The Search for Pua

The Ceremony

How Far You'll Go

Peacemakers

After the Storm
Moana's favorite items:
Squid

Tilapia

Apple Pie

Seafood Pie

Pink Houseleek

Purple Marsh Milkweed
To unlock Moana: You unlock Moana in the Castle by completing the After The Storm quest.
2. Maui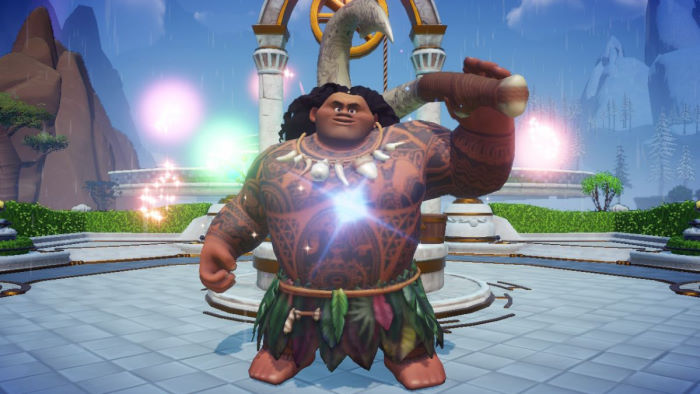 Maui is a good friend of Moana and is one of the most powerful characters in the movie. It will be very fun to play this character in-game.
Maui's Quests:
The Great Maui

Demigod of the Wind and Sun

A Feast Worthy of a Demigod

Burying the Eel

A Tale of Stone and Fire
Maui's favorite items:
Perch

Aurora's Cake

Leek

Cucumber

Sweet Slush
To unlock Maui: You unlock Maui in the Castle by completing the A Feast Worth Of A Demigod quest.
3. Mickey Mouse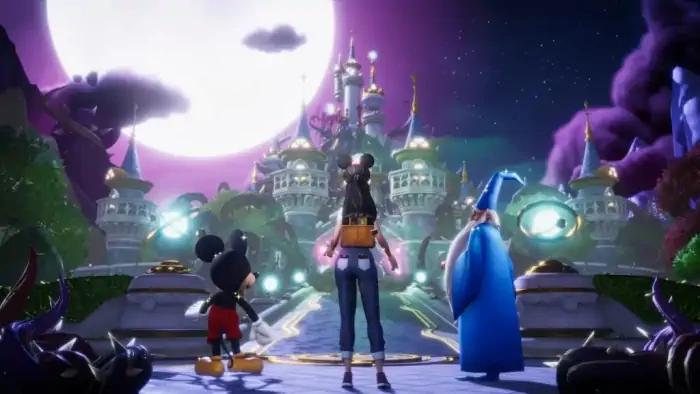 Meeska, Mooska, Mickey Mouse! The next character we will be talking about is Mickey mouse, of the best Disney characters ever created. It will be very fun to have Mickey around as well as in the game.
Mickey's Quests:
Mickey's Memories

Hangin' With Mickey

Foodception

Shadows and Bows

Missing Minnie

Memory Magnification
Mickey's favorite items:
Red Falling Penstemon

Lettuce

Apple Cider Glazed Salmon

Salad

Tomato

Red Bell Flower
To unlock mickey mouse: You can unlock Mickey Mouse by going inside his house.
4. Minnie Mouse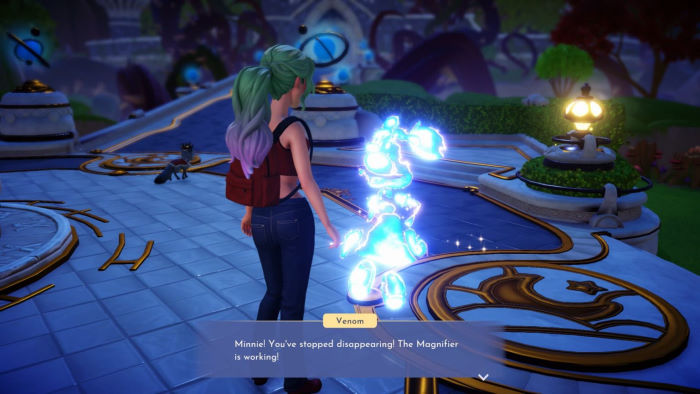 Minnie is the beloved person of Mickey mouse and one of the famous characters. There are some quests where some of the fun things are awaiting for Mickey and Minnie lovers.
To unlock Minnie: You unlock Minnie Mouse in the Valley by completing the Memory Magnification quest.
5. Goofy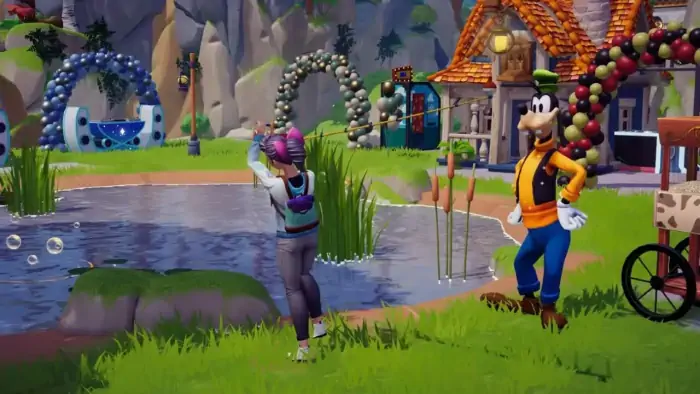 Goofy is one of Mickey's best friends. He always helps Mickey but ends up troubling him. Nevertheless, Mickey still loves Goofy because of his helping and kind nature.
Goofy's Quests:
Fishing Expedition

Scrapbook Blitz

The Mysterious Wreck

Dinner With a Friend

Photo Fervor

Photographic Memory

A Warm Welcome
Goofy's Favorite items:
Grilled Fish Entree

Peridot

Squid

Sweet and Sour Kingfish

Steak

Bream

Garnet
To unlock Goofy: You can unlock Goofy by completing the Fishing Expedition mission.
6. Donald Duck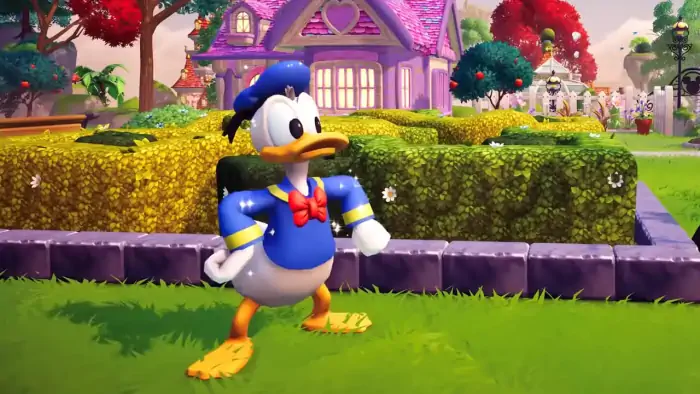 Donald Duck has a funny voice. He is one of Mickey's best friends. Due to his short-tempered attitude, he always ends up in wild situations.
Donald's Quests:
A House Fit For A Duck

A Fishy Dispute

The Forgotten Project
Donald's Favorite items:
Green Passion Lily

Cod

Green Passion Lily

Spaghetti Arrabbiata

Walleye

Pawpsicle
To unlock Donald Duck: You unlock Donald Duck in the Forest of Valor by completing the Lost In The Dark Grove quest.
7. Scrooge McDuck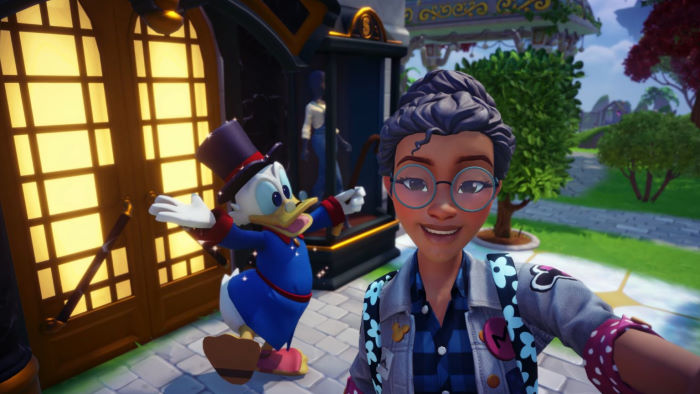 A businessman is a businessman forever. Scrooge is Donald's uncle and always finds some other way to make a profit.
To unlock Scrooge: You can speak with Scrooge at the Plaza, near his shop. He will ask you to help him restore his shop as part of the Making Cents of Things quest.
8. Kristoff
"Rapunzelll!" A scream that we will remember forever. Kristoff is a character from Frozen and is a kind person who also seems to love princess Anna.
Kristoff's Quests:
Lost in the Dark Grove

Leaving the Woods Behind

A Broken Sled

Frozen Memories
Kristoff's Favorite items:
Porridge

Iron Ore

Cucumber

Fiber

Vegetarian Taco

Asparagus

Sugarcane

Fish Tacos

Dark Wood
To unlock Kristoff: You unlock Kristoff in the Forest of Valor by completing the Lost In The Dark Grove quest.
9. Anna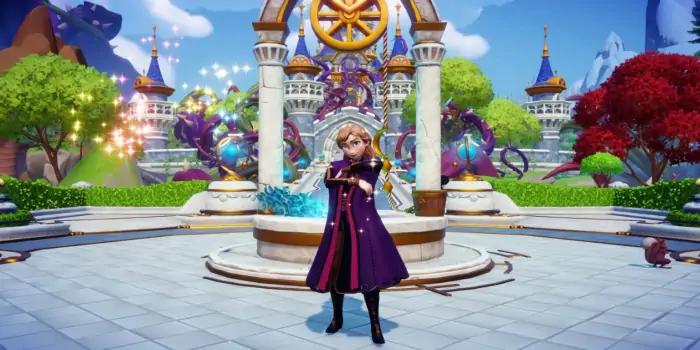 Anna is the queen of Arandelle. She is a very fearless and caring person, and she is always ready to help anyone in need. Anna is just like her future husband, Kristoff.
Anna's Quests:
An Icy Invitation

The Spirits of Nature

Lost Loves and Missing Memories

Anna Gift Guide

The Enchanted Ring

Welcoming Anna
Anna's Favorite items:
Wedding Cake

Maguro Sushi

Yellow Nasturtium
To unlock Anna: You unlock in the Castle by completing the Spirits of Nature quest.
10. Elsa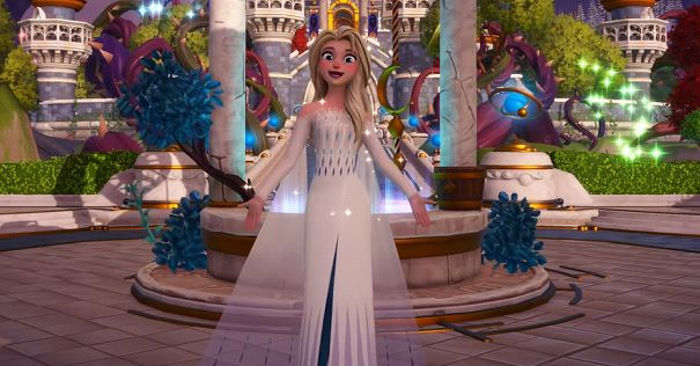 Elsa is the sister of Anna. She has icy powers, and she is scared of her powers. These powers made her feel bad because these powers scare everyone. She is still a beautiful queen.
Elsa's Quests:
Chasing the Wind

Welcoming Elsa

Breaking the Ice

What Home Feels Like

The Singing Ice

The Ice Cavern Mystery
Elsa's Favorite items:
Veggie Skewers

Potato Puffs

Orange Nasturtium
To unlock Elsa: You unlock in the Castle by completing the Spirits of Nature quest.
11. Ursula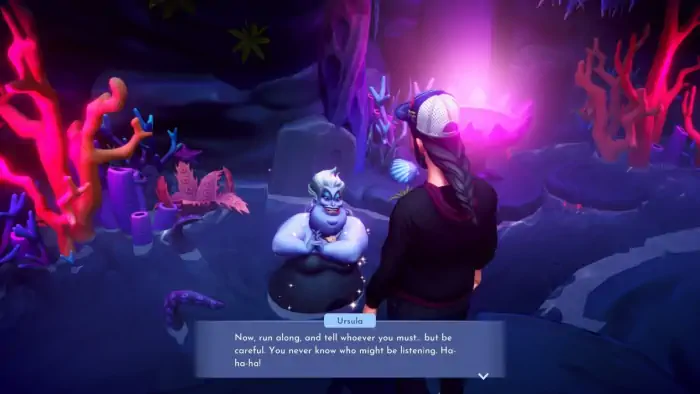 Ursula is a witch who lives in the sea. She has tremendous powers. She likes to make deals with people. The deals might be looking juicy but aren't as juicy as they look.
Ursula's Quests:
Lair Sweet Lair

Magic Moments

The Ritual
Ursula's Favorite items:
Shake

Purple Bell Flower

Gazpacho

Vegetarian Pizza

Blue Marsh Milkweed

Mushu's Congee
To unlock Ursula: You unlock in the Castle by completing the Spirits of Nature quest.
12. Ariel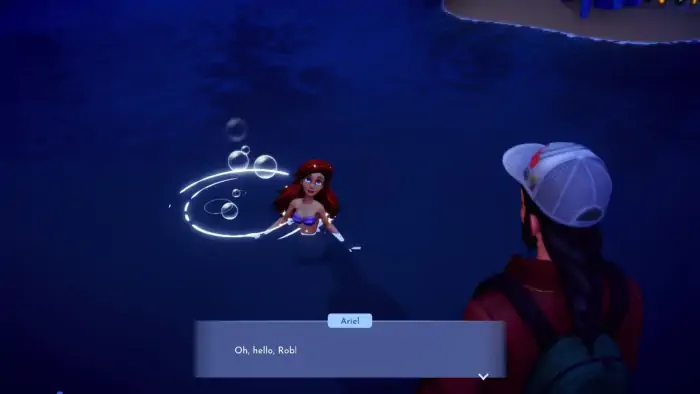 Ariel is the youngest daughter of King Triton. As such, she is one of the seven princesses of Atlantica. She is a very fun character to play, and also she has a lot of quests in-game which will be added soon.
Ariel's Quests:
The Lonely Island

The Missing Prince
Ariel's Favorite items:
Shiny Citrine

Gazpacho

Red Nosturtium

Chili Pepper Puffs

Black Passion Lily

Diamond
To unlock Ariel: You unlock Ariel at Dazzle Beach by completing the Lonely Island quest.
13. Eric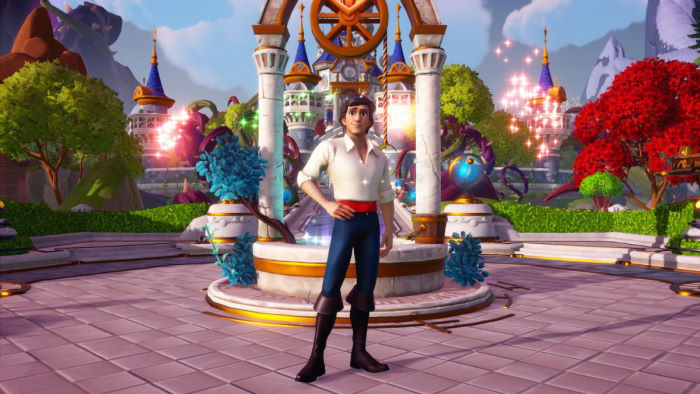 Eric is a handsome man who loves a mermaid. He is royalty. Eric has quests that are fun-filled and enjoyable. Play this character as soon you unlock it.
Eric's Quests:
"Quests not yet revealed"
Eric's Favorite items:
Vegetarian Stew

Potato

Fabric
Other Characters of Disney Dreamlight Valley
Merlin

Mother Gothel

Wall-E

Remy

Atlantis

Rapunzel
Conclusion
Disney Dreamlight Valley is a very fun-to-play game. The characters are familiar, so it is even more fun. The game is still in early access. So make sure to buy it as soon as it's released to enjoy the game before anyone does. If you have any queries about the article, please comment. Happy gaming!