Pixel smartphones are considered to be the best Android smartphones that a person can buy for our stock Android experience and amazing camera features. Everyone wants to get natural exposure and photos that blend a good amount of detail which the Pixel smartphone can deliver. But not everyone can afford Pixel smartphones, so most people use GCAM ported applications to enjoy all the latest features. Today in this guide, we will share the download links to the latest stable GCAM 8.8 APK port that can be installed on any Android device.
In most Android smartphone, the stock camera app does not provide additional features, quality, and crispness for the photos that you are looking for. Such as Pixel users, everybody wants to get natural exposure and photos that blend a good amount of details and quality. To get such amazing features, you have to download and install the latest stable GCAM 8.8 APK on your Android smartphone.
Download Stable GCAM 8.8 APK port for Any Android device
Every smartphone is designed to get the best photos possible with the current hardware, but such photos may not be perfect all the times, and here is what GCAM can help you achieve great results. Since each Android device comes with a stick camera app, the app is not tuned for high definition photography and, as a result, doesn't yield the best results. If you are a photo enthusiast, then the latest Stable GCAM 8.8 APK port for Any Android device is your point of interest.
What is Google Camera APK
Google Camera APK is a unique camera utility application designed and developed by Google LLC. The app was initially designed for use with Pixel smartphones only, but with due time, the app is not unofficially available for all Android smartphones. The main reason why Google Camera APK is quite famous among mobile photography enthusiasts is because it can provide incredible crisp HDR shots along with outstanding portraits and panorama photos.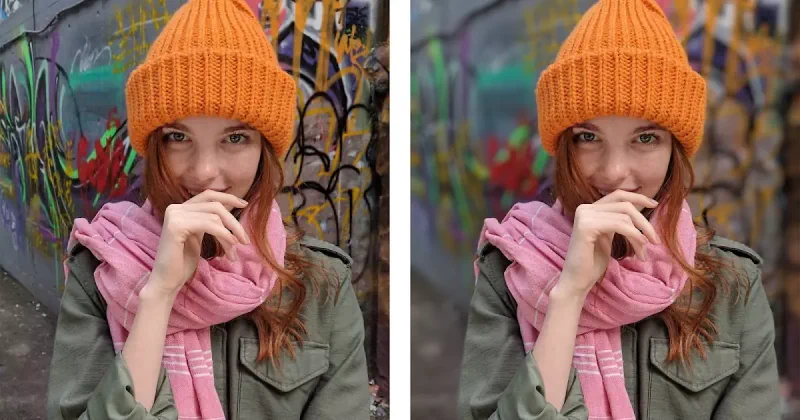 Apart from the basic functionality of a day-to-day photo application, Google Camera APK gives you fantastic grad lens blur images & highlights and has a separate night mod which can grab very low light detail easily. Apart from the exceptional photo taking capacity, Google Camera APK also offers advanced video controls such as video stability, resolution, per the second frame etc. In addition to that, you can scan anything with the dedicated Google Lens features that arrive pre-installed.
However, all of the above advancements and features were initially meant to be launched for Pixel devices only, but with time and effort, the camera application was ported to be used on multiple Android smartphones which do not share the Pixel hardware.
Stable GCAM 8.8 APK Features
On June 2023, the new version of GCAM 8.8 version APK is out to install on any Android smartphone. The majority of people are looking forward to installing it as it packs various features and software enhancements.
Added a new Google AWB (On/Off) toggle switch for each auto brightness setup.
Multiple brightness auto settings for selected scenes, including Photos, Portraits, and Night shooting.
Added RAW compression & JPEG compression algorithms to ensure photos take less space on the advice memory.
Extreme fast Night Sight photos.
Added Magic eraser functionality for the ability to remove unwanted background objects.
Stable GCAM 8.8 APK Changelogs
The latest stable version of GCAM APK version 8.8 has the following changelogs and advancements:
Added the "Frequent Faces" feature, which was disabled some time ago.
For video, the quick settings show the current quality and indicate whether or not the "Speech Enhancement" is enabled.
Added "Modes" tab opening animation that was missing in the previous version.
Download Links for Stable GCAM 8.8 APK
We have the latest download links available for Stable GCAM 8.8 APK for every Android smartphone. These MODs can be used on all Android devices, including Samsung, OnePlus, Nothing Phone, Asus, Nokia, Motorola, Google Pixel, and more.

File Name GCam APK
Latest Version 8.8
Requires Android 13 & below
Download Stable GCAM 8.8 APK port for Any Android Device
We will keep updating the download links for the Stable GCAM 8.8 APK on a regular basis. So in case the link is not working, please let us know in the comment section below, and we will refresh the download links.
Is Stable GCAM 8.8 APK Safe to Download?
There is always a risk of modification of APK files before you install them on your device. However, rest assured, as GetDroidTips security team double check the APK file for any security threats and viruses. On a further note, we always recommend our users check the downloaded APK file via an antivirus or antimalware service before installing them on their Android device.
Also Read: Download Google Camera 9.0 from Pixel 8 and Pixel 8 Pro (GCAM 9.0 APK)
Conclusion
This brings us to the end of this guide for getting the latest and Stable GCAM 8.8 APK port for Any Android device. Please note that the Gcam port APK is not the official app and has its own set of limits. Thanks to various developers in the Pixel community, who work tirelessly to bring such updates to everyday Android smartphone users. That being said, there might be a few devices that still do not support the Stable GCAM 8.8 APK port for Any Android device. In that case, it's better to use the stick camera app or any other third-party app that may resemble GCAM features.