From this post, you could download both the LG Flash Tool as well as the LGUP Tool. While LG is no longer the smartphone giant that it once used to be, yet it isn't shy of bringing in futuristic and concept smartphones. With that said, its earlier smartphones were definitely among the buyer's favorite. Likewise, it also had a decent stronghold in custom development as well. Be it for flashing custom recoveries or ROM, there is a lot of custom binaries that you could flash onto your device.
No doubt these tweaks do end up adding more features to your device thereby giving it a fresh new outlook. But these customizations might bring in a few risks as well. There's always a chance of the device going into a soft brick or bootloop. Fortunately, in those cases, there's a handy way out. You just need to flash the stock firmware and your device will be up and running. And this flashing is taken care of by software such as the LG Flash Tool or the LGUP Tool, which you could download from this post. So without further ado, let's get started.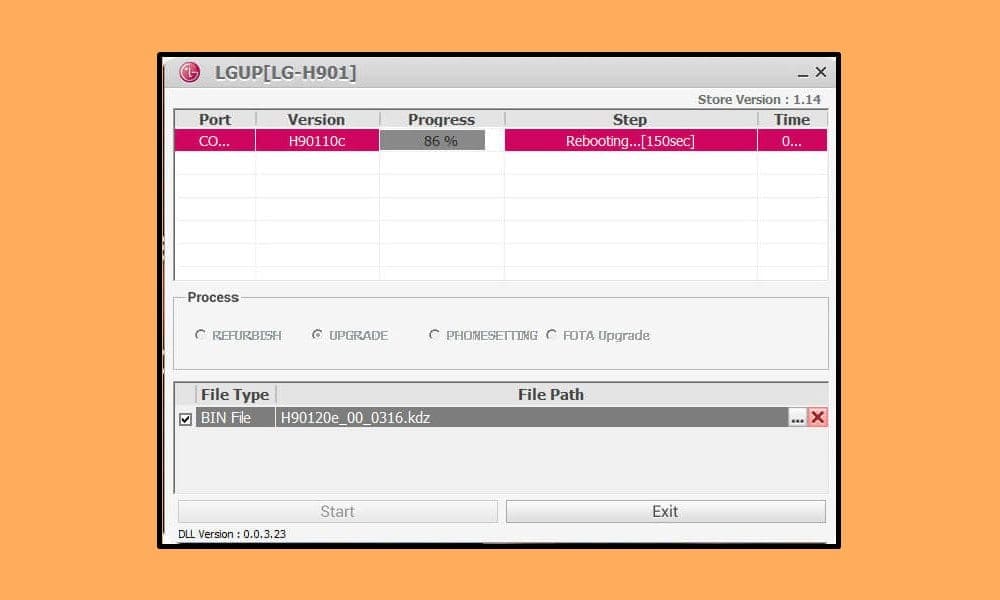 What are LG Flash Tool and LGUP Tool?
LG Flash Tool is used to flash firmware onto compatible LG devices. Likewise, the LGUP Tool is used by the authorized service center professional to repair or unbrick LG devices. The feature set of both these tools are near about identical, namely:
Support Various Firmware Formats
Both these tools support a wide array of firmware formats. These include the likes of KDZ, TOT, and Bin firmware.
Support Various LG Device
All the major and budget devices, from the newest to the oldest ones fall under its radar.
Portable Application
Both the LG Flash Tool and the LGUP Tool are portable applications. Meaning you don't need to go through its setup, just download, extract and run the EXE file to launch the tool.
Easy to Use
The UI/UX has been neatly designed so that even the newcomers wouldn't have any issues in flashing the stock firmware.
Data Logger
It also keeps a track of all the recent activities in the form of a log that you could easily access as and when required.
So with this, you might have got a decent idea regarding the tool's feature set. Let's now turn our attention towards downloading the LG Flash Tool and the LGUP Tool. Follow along.
Download LG Flash Tool
First off, download and install the LG USB Drivers onto your PC. Once that is done, you may then grab hold of the latest LG Flash Tool from the below link:
Once downloaded, extract the ZIP file, double-click the lgflashtool.exe file and proceed with on-screen instructions to install it.
Download LGUP Tool
Likewise, here's the download link for the LGUP Tool:
First off, extract the LGUP_8994_DLL_Ver_0_0_1_18.msi file and double click this file to launch it. After this, you may proceed with the installation of LGUP via the LGUP_Store_Frame_Ver_1_14_3.msi setup.
Download LG Uppercut Tool
Furthermore, in some instances, both these tools might not be able to identify the connected device. If that happens, then you would need to download and install the UpperCut Tool as well. As before, this is also a portable app. So you just need to download and extract it and launch its EXE file. This will make your device identifiable by your PC and you may then flash the firmware via LG Flash Tool or LGUP Tool.
So on that note, we round off the guide on LG Flash Tool and the LGUP Tool. If you have any queries regarding the usage instructions of any of these two tools, let us know in the comments section below. Rounding off, here are some iPhone Tips and Tricks, PC tips and tricks, and Android Tips and Tricks worthy of your attention as well.