Here in this article, we will guide you on how to download and install the firmware using QDGP tool. QGDP is an advanced and an upgraded version of YGDP tool. You can use QGDP to flash the firmware in CPB File format. Most of the brands like Advan, Evercoss, etc use this flash tool to install the Stock firmware. So if you have any device which supports CPB file extension then you are in the right place. Just download the Stock firmware and flash the firmware using QGDP tool.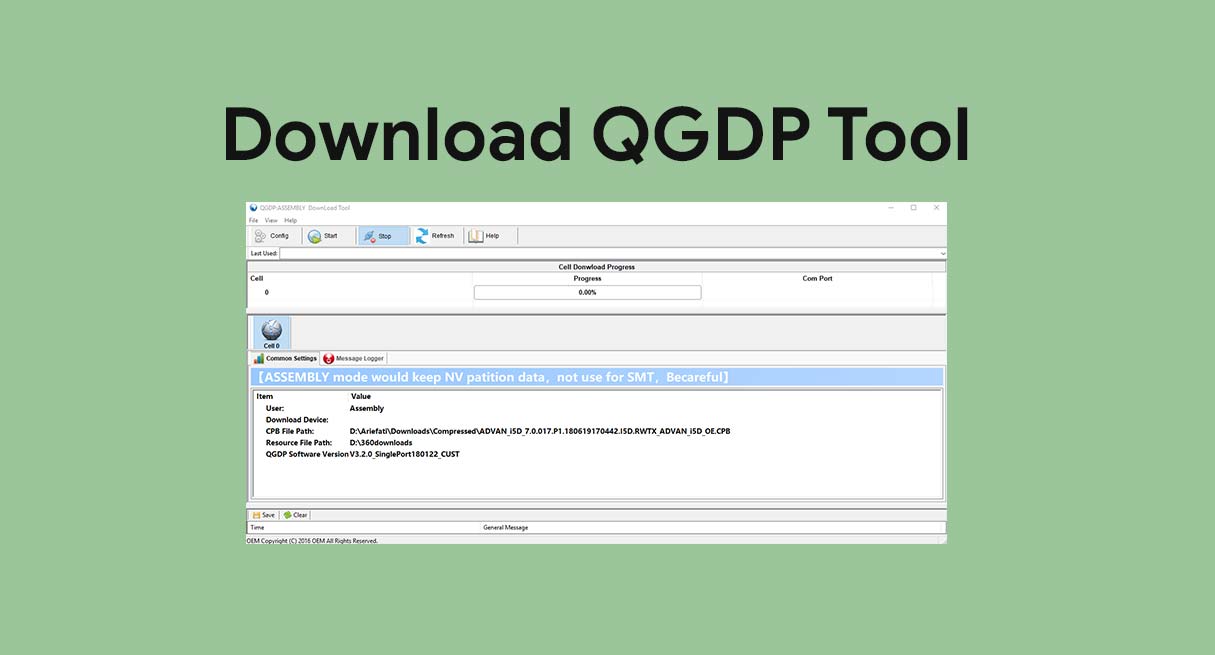 Well, just like every flash tool, QGDP also have their own features. Let us understand the features before upgrading your device.
Features of QGDP Tool
User Interface:
QGDP tool comes with a simple user interface which can be used by any noobie (new users) and advanced users. This utility is exactly the same old YGDP tool with more features and advantage to flash the CPB format.
Multiple Versions:
QGDP has two types of version, one is QGDP assembly and other one is QGDP SMT. This tool supports most of the old and new CPB format. QGDP Assembly fails to recognize the latest CPB format flash file.
More Better than YGDP tool:
QGDP tool is far better than YGDP tool. Sometimes, YGDP tool fails to recognize the latest CPB format. Whereas QGDP tool can flash most of the latest CPB firmware.
Configuration:
Along with flashing new firmware using QGDP tool, this also allows you to check the device information, testing the eMMC CID, Testing Fuse information and Testing the instruments information.
Download QGDP Tool:
How to Flash Firmware Using QGDP Tool:
First Download and Install the QGDP Tool on your PC
Now Open the QGDP tool and Select Config >> Please select CPB Files, navigate in ROM Folder and Select .CPB
Apply and wait to process identify the file
Now press start to begin the installation process
Turn off your phone, remove the battery (if the battery is removable)
You need to now connect your phone into the computer using USB data cable.
Once your device is detected, flashing process will begin.
Now wait until the process gets completed
Once it is done, remove the phone and reboot.
That's it! You have successfully flashed the firmware using QGDP tool.