In F1 races, the DRS is a widely used term. It is literally a lifesaver if we're talking about races in F1. Now that the official game is out, F1 2020, DRS is something that every player must learn and prepare under their arsenal of racing strategies. Taking a hint, DRS plays a very crucial role in F1 races when it comes to overtaking the enemies ahead of you. However, there is still much more about it that you must learn.
If you're wondering what DRS is, how it works, and how to actually activate it in the official game of F1 2020, then this guide will probably come in handy for you. After getting yourself through the entire guide, we're sure that you will get to learn an important aspect of F1 races. So without bragging away, let's look at what is DRS in F1 and how to activate DRS in F1 2020.
What is DRS in F1?
DRS in F1 means the Drag Reduction System. The DRS is an adjustable rear wing of the car, which the driver can control themselves to promote top speed during a race. The DRS is mainly for the purpose of increase the top speed of a car at close encounters, ultimately, to boost the speed for overtaking in the race. There are two basic requirements if you wish to use DRS during a race. One is that you can only use DRS in certain zones during the race, which is known as the DRS Zone. Second is that the racer can only activate DRS within one second of the car in front. As long as you've finished the first 2 laps of the race, you're able to activate DRS.
How to Activate DRS in F1 2020
If you're looking to activate DRS in F1 2020, then the one thing you need to do is that there are two ways of doing this. One is the manual way and the other is automatic. If you wish to do it manually, then you've got to watch out for the DRS zones and press the Y/Triangle button when in the DRS Zone to activate it. If you're wondering how to find out whether you're in a DRS Zone or not, you'll hear a beep sound when you're inside this zone and seeing a green marker on the map in the lower half of the screen indicates that you entering a DRS zone.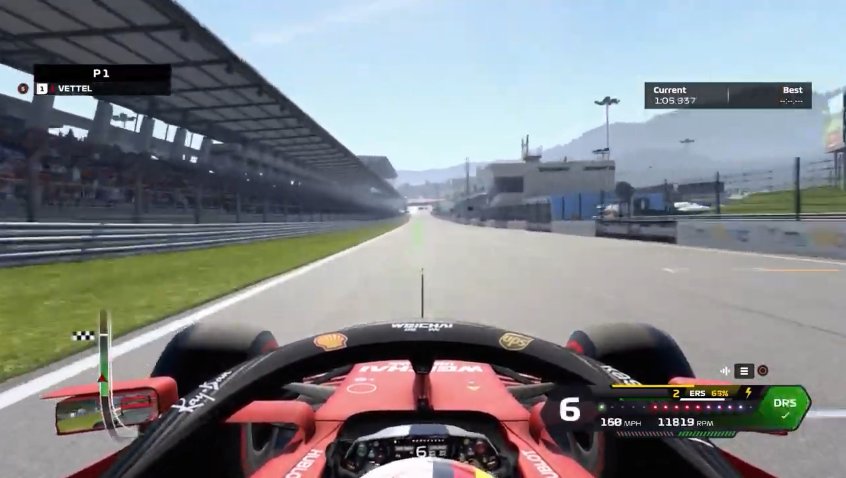 Moving on, if you wish to activate DRS automatically, then simply head to the DRS Assist option under the Assists tab. By turning on this option, DRS will automatically activate during the races when you're inside the DRS Zones.
Summing up, that's all that you should know about DRS and activating it in F1 2020. DRS certainly plays a crucial role during a race in the game. It ultimately boosts your top speed to overtake your opponent. However, maintaining the position after you successfully manage to overtake is in your hands. That said, we hope reading the article above has equipped you with some bit of information. Please let us know by commenting down below if you have any further queries regarding the same.
Also, check out our iPhone Tips and Tricks, PC tips and tricks, and Android Tips and Tricks if you've got queries for it or want help. Thank you!