In this article, we have made the Eternal Evolution hero tier list with the latest details as of June 2023. With the help of this tier list, you can easily choose the right hero for battles. Since there are multiple heroes to cover, we have categorized the heroes based on their abilities and other factors which are important in the game.
Eternal Evolution is an RPG game developed and published by HK Hero Entertainment. The game was launched recently i.e in 2022. Eternal Evolution has over 4.2 ratings on both Apple Store, and Google Play Store combined. You can download the game from Google Play Store or Apple Store.
The game has pretty good graphics and runs on most devices. If you are a fan of RPG or survival games, then we recommend giving this game a try. There are various types of heroes in this game and it's very tough to select a hero. For beginners, it would be more tough. Without a good hero, you cannot win battles, and hence the game might seem difficult.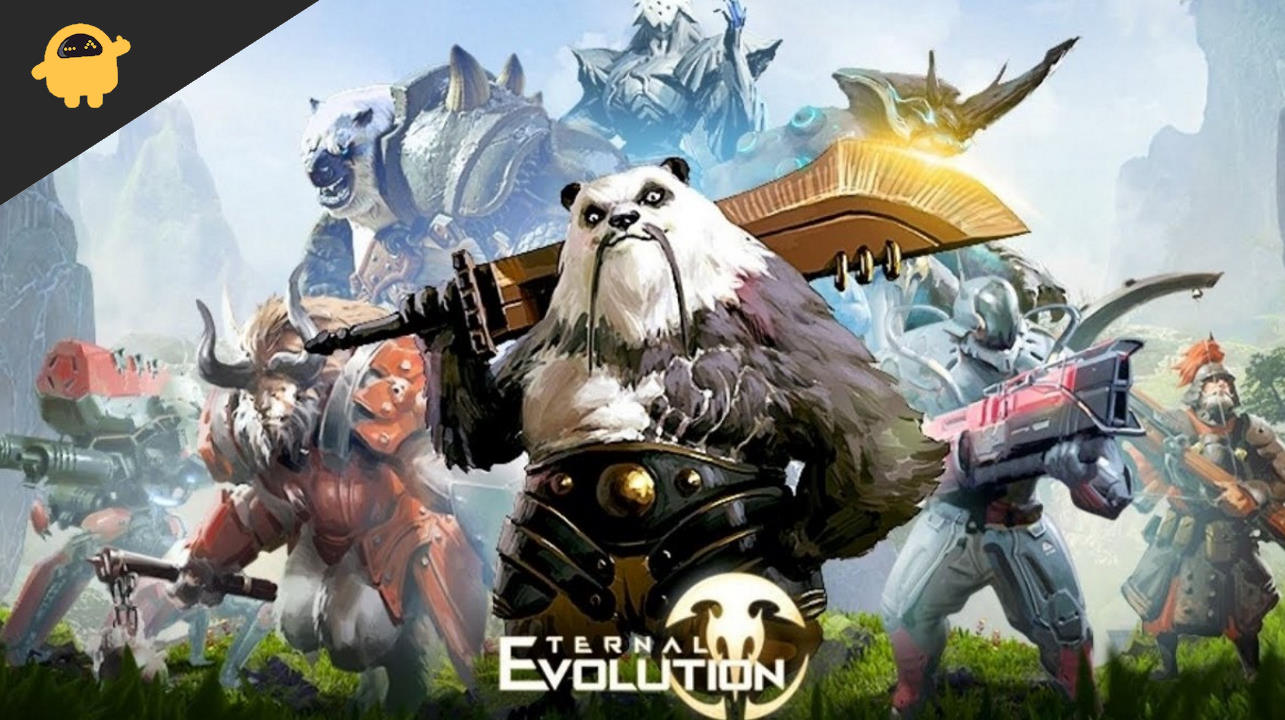 Eternal Evolution Hero Tier List (June 2023)
The complete list of all heroes of Eternal Evolution is provided below. Let's categorize heroes based on certain factors into 4 different tiers – S-Tier, A-Tier, B-Tier, and C-Tier.
Eternal Evolution Hero S Tier
1. Hercules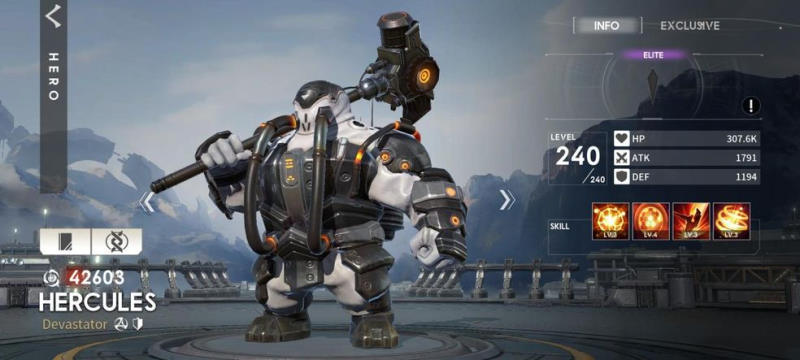 Hercules is one of the best tanks, as he covers both the frontline and the backline. If you are using vulnerable heroes who need extra protection in battle then Hercules is one of the best options. Since he is a tank, he can take the damage that should be taken by the heroes.
In story mode, Hercules is still a good tank. Also, don't forget about his one and only weakness i.e if the opponents are burst damage assassins then Hercules wouldn't be able to protect your heroes.
2. Bohr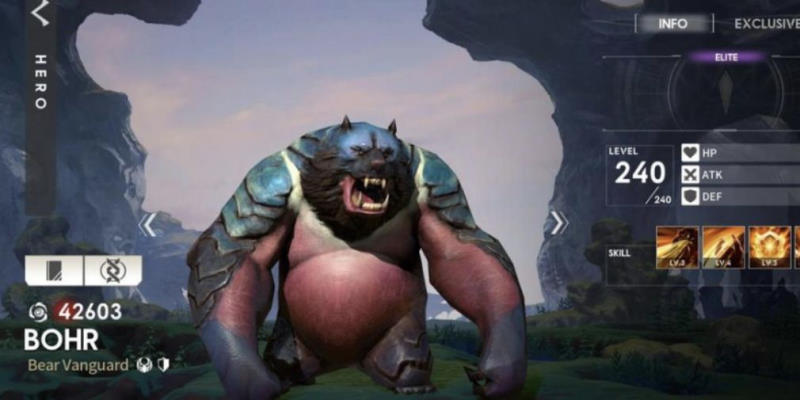 Bohr is also a tank, tanks have huge HP and good abilities too. He has a special ability where he can reduce the damage also called damage reduction. If you want a sustainable tank in your team comp then Bohr is the best choice for you. Like every tank, he has a long-lasting shield along with fantastic abilities. Bohr can't be healed every time, but that doesn't make him slower or weaker.
3. Khalazza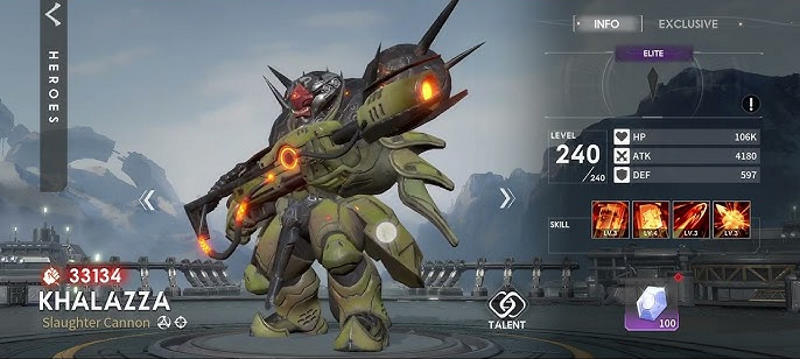 Khalazza is a hero hinter. One of his abilities of Khalazza is that he can summon a duplicate of himself that has the same stats as him. If we are talking about the powerful heroes in Eternal Evolution then Khalazza would top the list. Try to level up his 4th skill and get the exclusive weapon to use him effectively in comp. As his exclusive weapon is very powerful and useful.
4. Serena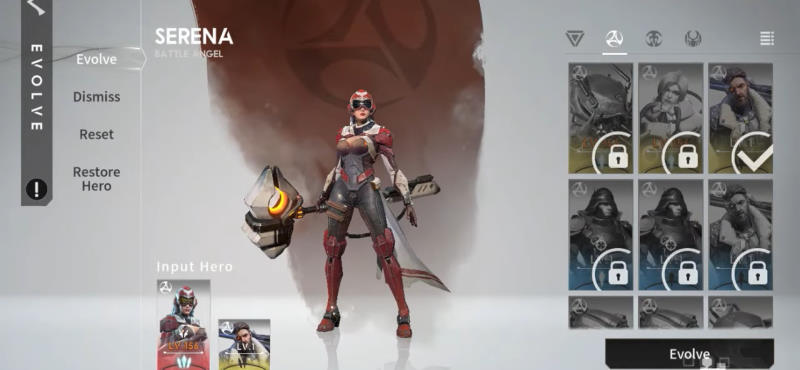 Serena is one of the best healers in the game and she literally provides the best buffs. If you are trying a team comp with two healers then one of the healers should be Serena for sure. She is just the best healer in the game so try to use her in your team comp.
5. Zander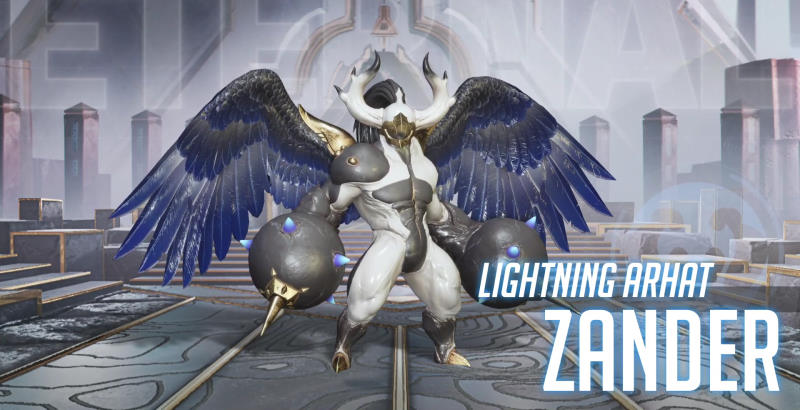 Zander is a beast as he was buffed in the recent update. He got some high damage-dealing abilities. One of his weaknesses is that while changing targets his attack speed will be drastically reduced. And he is highly vulnerable against assassins in Eternal Evolution.
Eternal Evolution Hero A Tier
1. Muka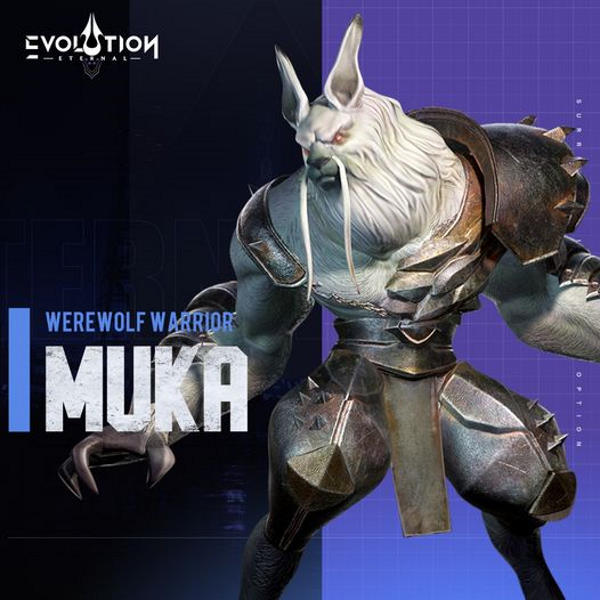 In Eternal Evolution, one of the best assassins is Muka. He got some insane speed and fantastic attack damage. Muka also summons wolves which help him attack enemies. He should be sustained for a bit of time before he can give his final damage output.
2. Rakkana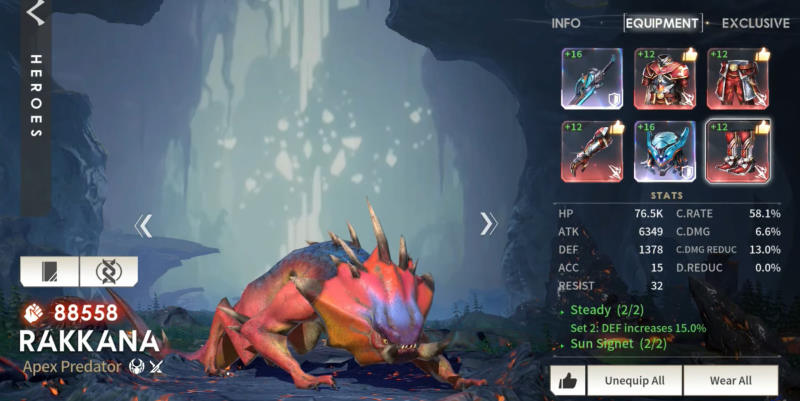 One of the dangerous assassins in the game is Rakkana because of her fabulous defense. Her skill damage is tremendous, and also the energy recovery is quick. If Rakkana misses her target, then she becomes the target. So make sure you kill at least the enemies on the frontline.
3. Randall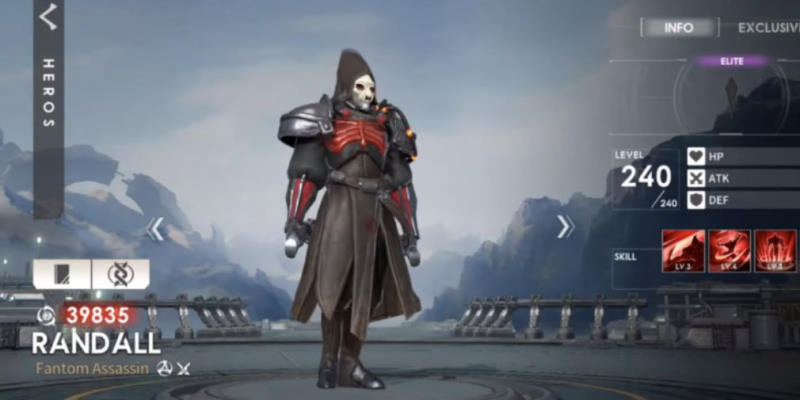 Hero assassins are fewer in Eternal Evolution. Randall is a hero assassin who is as strong as the storm and good too. When you use his gaulier, you can use a shield that takes damage for him and saves his life. But Randall got poor AI which is why he is in A – Tier.
Eternal Evolution Hero B Tier
1. Bot Mark 2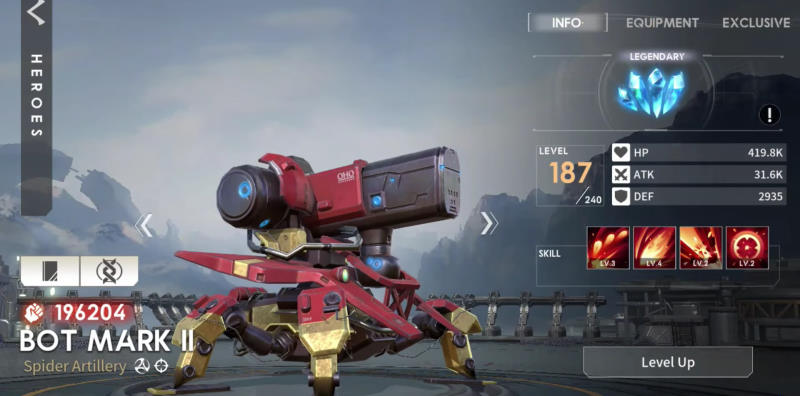 This guy is a very high-damage dealer in Eternal Evolution. Bot Mark also breaks the enemy's defense. If the enemy is a single target enemy, then he is dead already. Bot Mark deals high damage against single-target enemies.
Since Bot Mark is backliner, he is highly vulnerable against assassins. If you are gonna use him in team comp, then make sure you learn to use him effectively.
2. Langel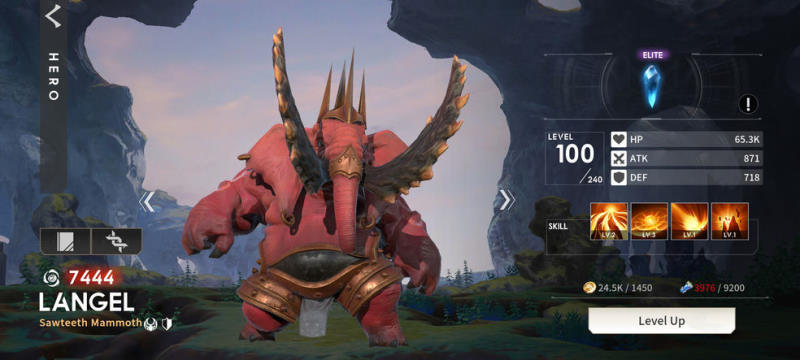 In B – Tier, One of the best tanks is Langel. He got some nice crow control abilities. Like every tank, Langel got good defense and taunt abilities. But why is he in B – Tier? Because of his Low HP compared to other tanks. Also, Run him in your team comp if you are gonna use him like a hero and not a primary tank.
3. Oisa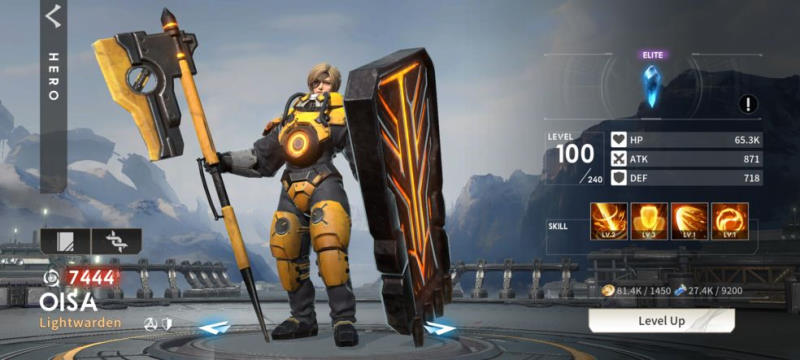 Another Tank in B – Tier. Oisa got a high attack speed and like every other tank, she stuns enemies, kills them, and defends them. Oisa can also reduce enemy attack rate, and the reason why she is in B – Tier is because of her very low HP. Use her in team comp to increase your defense but don't use her as your primary tank.
Eternal Evolution Hero C Tier
1. Kuite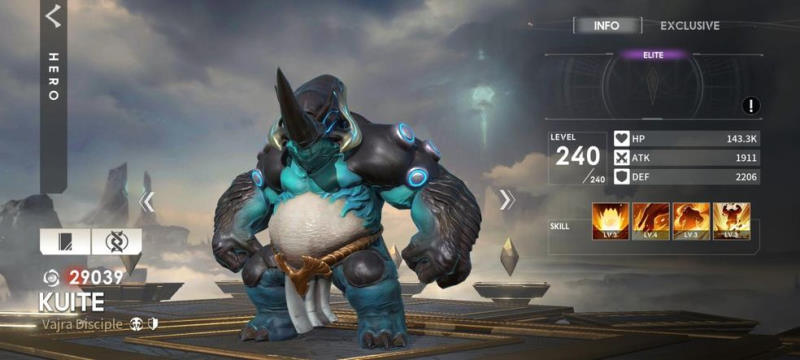 Kuite can be considered an aggressive tank in Eternal Evolution. High defense along with exclusive weapon is a super combo. He also has some nice shielding abilities and sustains qualities.
He is in C – Tier because of his common abilities which are present in most of the assassins. So he is only useful in a few battles, and he can't be in the team comp every time.
2. Omar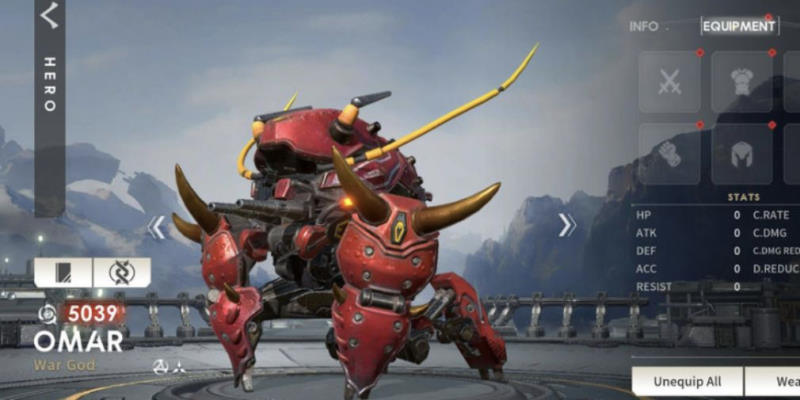 In PvP, Omar is a beast and his area skill is very much useful in Eternal Evolution. When you use his ultimate, try to not miss it because if you miss it then you will become the target of the enemy assassin. His shield is also not very strong so make sure to not rely on it.
3. Kar'Maw
Kar'Maw is a skill-filled machine. He got a bouncing skill and high damage dealing skill which are very useful. But, to deal with that much damage, you have to pay a price. The time that takes to build the damage is too high and that's why he is in C – Tier.
Conclusion
This brings us to the end of this Eternal Evolution Hero Tier List. If you have any queries about the list, please comment. Also, let us know who is your favorite hero in Eternal Evolution. Happy Gaming!