Higan: Eruthyll, a captivating 3D RTS mobile RPG in the magic-tech style, has no shortage of awesome waifus to join up with. But there's more to team building than you might realize. That's why we've created this Higan: Eruthyll tier list and character reroll guide, ranking all the top characters so you'll know who to spend all your extra gems on.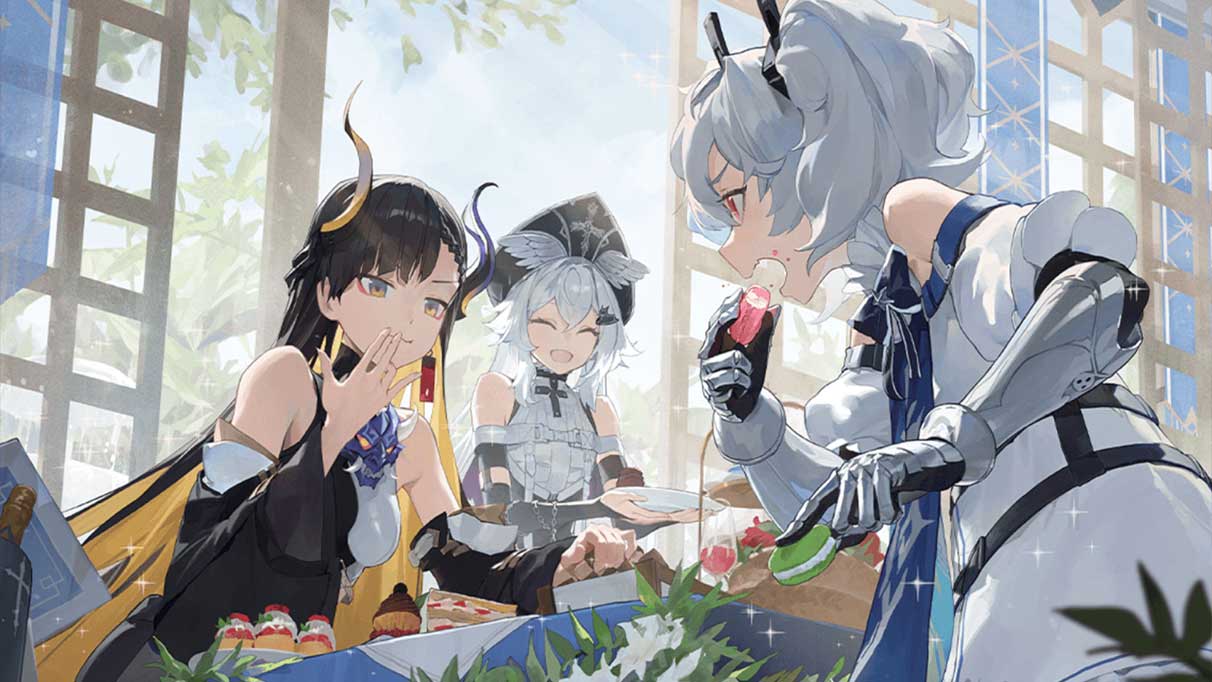 Tier S Higan: Eruthyll Characters
These characters should be every player's primary goal since they are game-changers in every way. They alone are capable of shifting the balance of battle.
Sirslet
Eluya
Gyldan
Ceaser
Moetesju
Media
Screamer
Tier A Higan: Eruthyll Characters
Higan Eruthyll heroes with exceptional strength who can lead your squad in most game types. They possess extraordinary powers that may swiftly annihilate foes.
Kear
Fene
Ciamkom
Basell
Rita
Kloar
Liv
Black
Follett
Eupheria
Tier B Higan: Eruthyll Characters
Characters that are good in most game types but who don't have the same game-changing potential as Tier S and A heroes. They still have the ability to have a big influence on the battlefield.
Rooco
Asa
Nuno
Armand
Hathor
Kueen
Mireya
Isa
Tier C Higan: Eruthyll Characters
Average Higan: Eruthyll units that, while occasionally useful, are generally not advised. These can be used as filler or to finish certain tasks.
How do I perform a Higan: Eruthyll reroll?
The quickest method to accomplish this is to start with a guest account; otherwise, you'll need to establish a new account each time. If you don't obtain the characters from the Higan Eruthyll tier list you want to start with, you may do a Higan: Eruthyll reroll by following these straightforward instructions.
Sign in as a guest to Higan: Eruthyll.
Finish the tutorial to receive your prizes.
Use all of your money on the summon page.
Reroll your account if you're satisfied with your pulls. If not:
Open the settings tab.
Visit the "User Center"
Select Delete Account and Verify.
Log in with a different guest account and repeat the steps above.
Higan: Eruthyll Tips For Better Gameplay
We've prepared some advice to assist you in succeeding in Higan: Eruthyll in addition to the tier list. These pointers will assist you in making the most of your characters and resources, from team composition to strategy:
If you didn't receive the ideal start, you might try again for better troops using our Higan Eruthyll Reroll Guide.
Set your resources' priorities.
Spend wisely and concentrate on improving your top-tier characters.
If you aren't using Higan Eruthyll Codes, you are missing out on some fantastic free cash and stuff.
Test different character combinations to see which ones perform best for you as you experiment with team configurations.
Pay attention to your character's components and classes since doing so might give you a tactical advantage in combat.
Don't forget about your lesser-known characters. They might not be as powerful as your top-tier characters, but they still have their uses.
Take part in events and finish daily tasks to access resources and rewards.
Join a guild. Guilds provide advantages like access to special events and working with other players.
Use dynamic instructions and bullet time to develop and carry out effective fighting strategies.
Use your Play Inspirations to your advantage. These unique skills may change the course of a battle and offer you a competitive edge.
So, that's all for today. For more gaming tips, follow GetDroidTips!