Does your F1 TV keeps buffering always while watching your favorite content on the internet? If so, then you most probably the reason behind this error is your poor internet connection or a server problem. But, now no need to worry as we have some fixes here in this guide.
Basically, F1 TV is an online service that lets you watch all the F1 racing live or repeat telecasts. You can also watch the older races because they have a humongous gallery. But, there is sad news coming up that the F1 TV keeps buffering for several users, and they are unable to watch anything. But, no more worries as we have some workarounds that will fix this issue. So, if you are encountering the same, make sure to follow the guide until the end.
Also Read: Fix: F1 TV Pro Subscription Not Working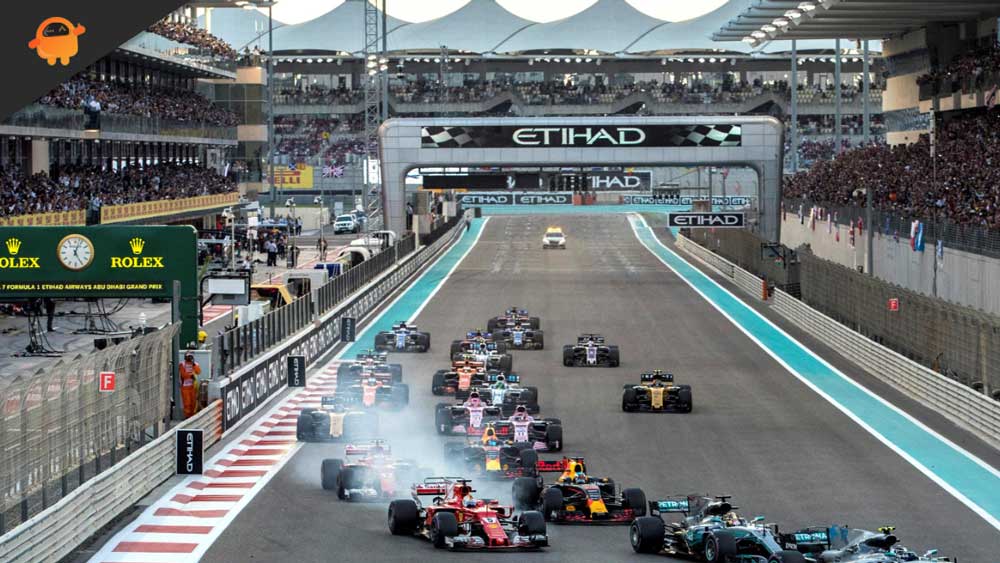 How To Fix F1 TV Keeps Buffering Always?
There could be different reasons why the F1 TV keeps buffering on your device, but the most probable reason is your internet connection. So, without scratching your head, let's look at the fixes to resolve this error.
Fix 1: Restart The App
To resolve the F1 TV buffering issue, you should try restarting your F1 TV app since there is the possibility that you are experiencing this issue due to some random bugs or glitches that are preventing your app from running properly. As a result, we advise that you restart the application first and see if it works now before attempting any of the below-mentioned solutions.
Fix 2: Reboot Your Device
Even though you restarted the F1 TV app, the issue didn't resolve; chances are there are some corrupted or damaged temporary files stored on your device. These files interfere with the F1 TV app's ability to function properly.
Thus, you should reboot your device to flush your RAM, and your device's system can begin fresh. You will see that the problem with F1 TV not working is resolved automatically after rebooting your device.
Fix 3: Check Your Internet Connection
Having a stable or good internet connection is essential to accessing the F1 TV app, so if yours isn't functioning properly and keeps buffering, you may experience this error. It is, therefore, crucial to ensure your mobile data or WiFi is working properly, regardless of the mode of connection. In addition, we recommend testing your internet speed to determine whether it is working or not.
Visit the Ookla speed tester website to test your connection speed. You can, however, contact your network service provider if you use mobile data. If you are a WiFi user, please power cycle your router/modem before contacting your ISP.
Once again, run the speed test. Nevertheless, if the problem has not been resolved, contact your ISP. The F1 TV app should start working again as soon as your internet starts working.
Fix 4: Make Sure The App is Updated
Did you check if your F1 TV app is updated or not? Well, possibilities are there that your F1 TV app may have any pending updates due to which your F1 TV keeps buffering. Hence, you need to check if there's an update available or not. If so, then make sure to keep your app updated and check again if the issue gets resolved or not.
Fix 5: Check If Your Device Has Any Pending Updates
You may notice that the F1 TV App is not compatible with the latest Update if your TV is running an outdated OS. In order to prevent compatibility issues, you should ensure that your device's OS is up-to-date. You can follow these steps to check for OS updates:
Go to

Settings

on your TV remote.

Click

Support

.

Click

Software Update

.

Then click

Update Now

. This will download and install the latest Update.
Fix 6: Make Sure The Servers Are Working
Did you check if the F1 TV servers are up and running? However, the developers are always quick to inform users when the server is down. However, there is a chance that you may have missed their notification.
So, to make sure that the F1 TV servers are not down, visit DownDetector to check if you are the only one reporting the same issue.
Additionally, you can follow F1 TV on Twitter, as they use Twitter to update their users on their ongoing services and issues. Therefore, it would be best to follow them on Twitter.
Fix 7: Check On Another Device
You must also make sure to run the F1 TV app on a different device to check if it still keeps buffering or not. For example, suppose it works perfectly on your secondary device. In that case, this means that your primary device may face some compatibility issues with the F1 TV app. It is continuously buffering and prevents you from enjoying your favorite F1 racing.
Fix 8: Reinstall The App
If you are still bothered due to F1 TV keeps buffering issue, then there are chances it is caused by a corrupted installation file. Therefore, try reinstalling the F1 TV app on your device and check if it helps you fix the issue. It appears that several users have reported that by re-installing the app, they successfully resolve this particular error. So, give it a shot as well.
Fix 9: Clear The Cache Data
You should also be aware that cache data is sometimes to blame for this issue. Therefore, if you are not sure how to remove cache data from your TV, you should follow the steps below:
Initially, press the

Home

button on your TV's remote control.

Select the

Settings

option.

Select

Apps > System

apps.

Scroll down to

F1 TV

and select the option for clearing the cache.

Tap

Clear cache

.

Then, tap

OK

.
Fix 9: Contact the Support Team
Are you still having trouble? No worries! If F1 TV still keeps buffering, then you should try contacting the F1 TV officials, as they are the only ones who can assist you with this. Therefore, you must wait for their response once you contact them. As soon as you receive a reply, you can test whether the problem persists after applying the suggested fixes.
So, that's how you fix the F1 TV keeps buffering issue. We hope that these troubleshooting methods have helped you. But, in case you need more help or have any suggestions for us, comment below.