Over the past few years, Facebook Marketplace has become one of the most popular platforms for buying and selling goods. Although Facebook Marketplace is often a smooth platform for transactions, scams can still fool unsuspecting buyers or sellers. You should be aware of current Facebook Marketplace scams so that your personal information and financial assets are protected as we move into 2023.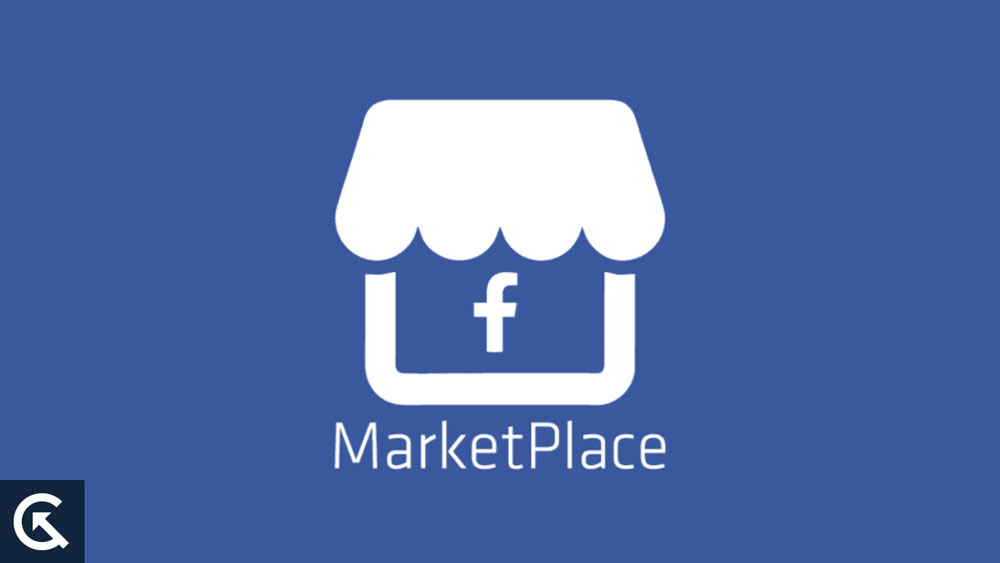 Reason Behind The Rise of Facebook Marketplace:
In terms of social media platforms, Facebook Marketplace is relatively new. Facebook users can use it to buy and sell goods near them since it launched in 2016. Over the years, the platform has grown in popularity, with millions of users buying and selling everything from clothing to cars and electronics.
There are some risks associated with Facebook Marketplace, despite its convenience in buying and selling goods locally. It is often easy for scammers to take advantage of unsuspecting buyers and sellers because transactions often take place between individuals who don't know each other.
Common Facebook Marketplace scams:
There are a number of Facebook Marketplace scams that are commonly used. These are some of the most common:
Payment scams:

In a payment scam, a buyer sends money for an item they never receive. In a few different ways, this can happen. It is possible for a seller to request payment before receiving an item and then disappear once they have received it. There are also situations where sellers may request that the buyer use a payment method that does not offer buyer protection, such as a wire transfer or gift card.

Shipping scams:

In shipping scams, an item is shipped to the buyer but never received by him. It is possible for the seller to provide a tracking number that includes delivery information, but the buyer does not receive the item. In other cases, the seller may simply never ship the item at all.

Item misrepresentation scams:

In these scams, the seller misrepresents the item's quality or condition. When the buyer receives an item that was advertised as being in excellent condition, it is damaged or not as specified.

Personal information scams:

If a seller asks a buyer for their credit card number or social security number under the guise that payment or shipping will be provided, they are likely to commit personal information scams. A seller can use this information for identity theft or other fraudulent purposes once they have it.
Red flags to watch for:
Red flags that indicate a Facebook Marketplace scam include the following. Watch out for these things:
Low prices:

It is probably not a good idea to purchase something for a low price. In order to lure in unsuspecting buyers, scammers often offer products at steep discounts.

Suspicious seller profiles:

New or incomplete seller profiles, as well as no other listings, may indicate scammers are involved.

Request for personal information:

You should be cautious if a seller asks you for personal information that isn't necessary for the transaction, such as your social security number or credit card number.

Request for payment outside of the app:

Facebook Marketplace features an integrated payment system to keep buyers and sellers safe. Scammers may ask you to pay outside of the app if they want to scam you.

Requests for personal information:

Do not give sellers personal information that is not necessary to complete the transaction. In some scams, scammers might ask for sensitive information, such as your social security number or bank account number, for the purpose of "verifying your identity."

Pressure to buy quickly:

Someone who pressures you to buy quickly or insists that the sale be completed within a certain timeframe might be scamming you. Buyers are often persuaded to act quickly and without thinking by scammers using urgency as a tactic.

Unusual payment requests:

Watch out for sellers who ask for payment using unusual methods, such as gift cards or wire transfers. Due to their difficulty in tracing and recovering, scammers often use these payment methods.

Poor communication:

Acquiring info from a seller who has poor communication skills is likely a sign that they are fraudulent. If you have questions about the item, legitimate sellers should be willing to answer them.

Offers to ship items overseas:

It may be a scam if the seller offers to ship the item overseas or requests that you ship the item overseas. It is common for scammers to use international shipping as a means of avoiding detection and making it difficult to recover stolen funds.
Tips for staying safe on Facebook Marketplace:
Facebook Marketplace does carry some risks, but there are also steps you can take to protect yourself. Here are a few tips:
Always use the app:

Buyers and sellers can exchange messages and make payments with Facebook Marketplace's built-in features. It could be a scam if a seller asks you to communicate or pay outside of the app.

Meet in a public place:

Take the buyer or seller to a public place such as a mall or coffee shop when you meet in person. You will be safer, and scammers will be deterred by this.

Research the seller:

If you're looking to purchase from a seller, take a minute to read their profiles and reviews. This can help you determine whether they're a scammer or a legitimate seller.

Trust your instincts:

If something doesn't seem right about a transaction, walk away. It's better to be safe than sorry.

Use caution when buying or selling high-value items:

Electronics, jewelry, or vehicles can often be targeted by scam artists, so always be vigilant when buying or selling high-value items. Ensure that the buyer or seller is who they claim to be by meeting in person and requesting their identification.

Avoid using public Wi-Fi:

You should avoid using public Wi-Fi while using Facebook Marketplace on your mobile device. It is easy to hack public Wi-Fi, which puts your financial information at risk.

Check the seller's ratings and reviews:

Look at the seller's ratings and reviews on Facebook Marketplace before purchasing. If other buyers have had positive experiences with them, this can give you a better idea of the company's reliability.

Don't share personal information:

It's important not to disclose personal information to sellers or buyers unless it's necessary. Never share personal information, such as social security numbers, driver's license numbers, or bank account numbers.

Use cash for in-person transactions:

Instead of using other payment methods, consider using cash when you meet a seller or buyer in person. You don't need to share financial information with cash, which makes it harder to counterfeit.

Be cautious about shipping items:

Use a trackable shipping method and insure the shipment if you are shipping an item. You can use this to protect yourself if the item is lost or damaged while being shipped.

Use the report function:

Use the report function to alert Facebook if you encounter a scammer on the Facebook Marketplace. By doing so, you may be able to prevent other users from getting scammed as well.
From Author's Desk
So, that's all we have for you on Facebook Marketplace scams. We hope that this guide has helped you. But, in case you have any questions on your mind, comment below and let our team know.