Farlight 84 is an April 2023 release and a tribute to the battle royale game category. Being developed by Farlight Games, no doubt this game can remain left from the Industry's native features. In fact, with this latest release, Farlight 84 players find that varied choice to choose unique heroes, each having special abilities. Alongside that, players love this game mode because of features like Jet pack mechanics, fast-paced actions, color visuals, and Crossplay Support.
You know that Farlight 84 is a battle royale game that conducts different player limits matches, and to run such a game, Anti. Cheat plays a vital role. Thinking of that, Farlight Games researched and found a prominent Anti-Cheat Software known as "Easy Anti-Cheat System" that is shortly called EAC on which games like Fortnite and Call of Duty rely. Noting that Farlight Games approached it to Farlight 84, but recently, some players got an error over it. So, let's have a quick discussion on it.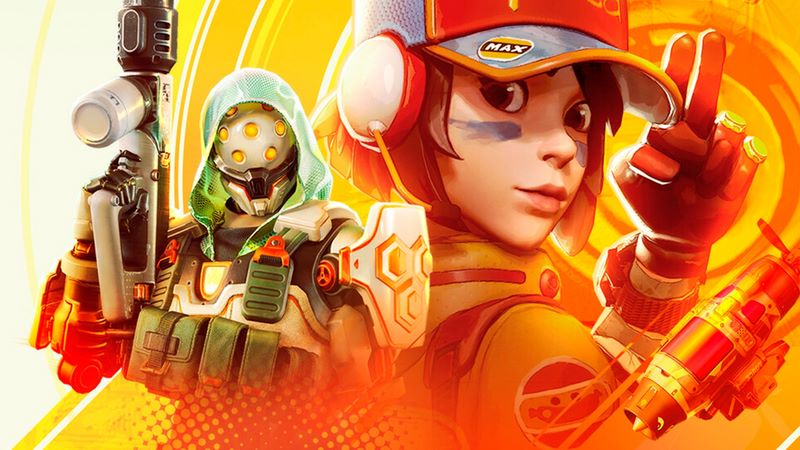 Fix: Farlight 84 Steam Easy Anti Cheat Not Installed Error
Easy Anti-cheat (EAC) is an Anti-Kernel level Cheat System designed to detect and prevent Cheating in Online games. You might be wondering how it does so; for this, we found that EAC monitors processes and signs of cheating, especially using Cheat engines or something like that. For this, EAC is demanding these days as most of the prominent game titles use such types of anti-cheat software. The best is that, as of now, there is no successful way to bypass this Anti-Cheat system.
But in the last few days, some Farlight 84 players have found difficulty while playing games. They are finding a Farlight 84 Steam Easy Anti Cheat Not Installed Error. And you know if such a thing shows, you cannot play the game. Usually, the Software gets automatically installed when you down the game. But as of now, even from the developers' end, no one has a specific reason for such errors. But don't worry. Below, we are sharing some solutions you can try to fix to mitigate any cause.
Restart Your Device
Farlight 84 usually does not report any issue that can stop players from playing this game. But if there is a glitch that can restrict you from playing the game. It means somewhere you should look for your Device's capabilities. It might be possible your device cannot handle the running of this game. Consequently, we recommend you close down all the software and perform a restart so that the device gets time to get back to default values, and for sure, the bug will wipe out.
Verify Integrity Game Files
Another thing that clicks on our mind is Game files. To run a specific element in such a game, your game files play a vital role. Because they tell the processor to perform the defined function, but In any case, if Integrity of Game files get corrupted, it may be possible you get an error on the game. And I also think players getting EAC not installed means you need to look over Farlight 84 Game files and verify them from the Steam Client. If you don't know how to verify them, then follow up the steps given below.
Launch the Steam Client.
Then, Head to their library.
Next, Find Farlight 84 and right-click on it.
Now Select the properties option and then click on the local files tab.
After that, Click on the Verify Integrity of Game files button.
Following this, the process will commence and fix the missing file.
That's it, you are done.
Repair EAC Setup File
I agree with the fact that you have tried best to fix any corrupted or missing file showcase for Farliht 84. But it might be possible that the EAC (Easy Anti Cheat) setup file will have some issues. It can be the wrong installation, or the files include some wrong components. For such a scenario, repairing that file could be the best solution. You can get these files under Farlight 84 Directory, and so on, and you can repair them. But In case you don't know, follow the steps below.
Simply Head to Farlight 84 Game's Directory.
Then, find the EasyAntiCheat folder there.
Next, get into that folder and look for the EasyAntiCheat_EOS_Setup.exe file.
After that, Double click on that file and select the repair option.
As a result, whatever the problem with the EAC setup file, it will resolve there.
That's it. Now you will see the error has been fixed.
Re-install the EAC Package
More likely, the above steps will fix the concern, but you are seeing the same bug for any reason. That means the EAC installed on your device has some serious issues. For this thing, instead of looking for any other possibility, uninstall that package. Further, re-install EAC as a fresh start; you will see the concern has been resolved. As a newbie, I know you are not used to installing EAC on Farlight 84. So, don't worry; follow the steps given below.
Open the Farlight 84 Game's Directory.
Then open the EasyAntiCheat folder.
Next, double-click on the EasyAntiCheat_EOS_Setup.exe file.
After that, Select the Uninstall option to get it unloaded from the game.
Now restart your device and run the EasyAntiCheat_EOS_Setup.exe file to re-install EAC.
That's it, EAC will be installed again, and the error will be resolved.
I hope from doing the solutions mentioned above you got satisfied with them. Here, we tried to think out all the probable causes behind this error. However, the permanent solution will be derived by developers only. But till then, we can go with the solutions mentioned earlier. Because, at present, there is no hope for any response from the developers' end. So, Do these fixes in the same manner as given, or if any user has a query, ask them below.