Fire Emblem Engage is a tactical role-playing video game developed by Intelligent Systems and published by Nintendo. While it is not the most challenging tactical role-playing game out there, but if you are just rushing through the major quests, the level may rise rather quickly. The Skirmishes are useful in this situation. You can level up your weaker units in these optional encounters while farming Gold at the same time.
However, some users are not knowing how to farm Skirmishes in Fire Emblem Engage. If you are also one of them and searching for the same, then don't worry we are here with a guide. In this guide, we will discuss about how you can farm Skirmishes in Fire Emblem Engage. So, let's check out the guide without wasting any time.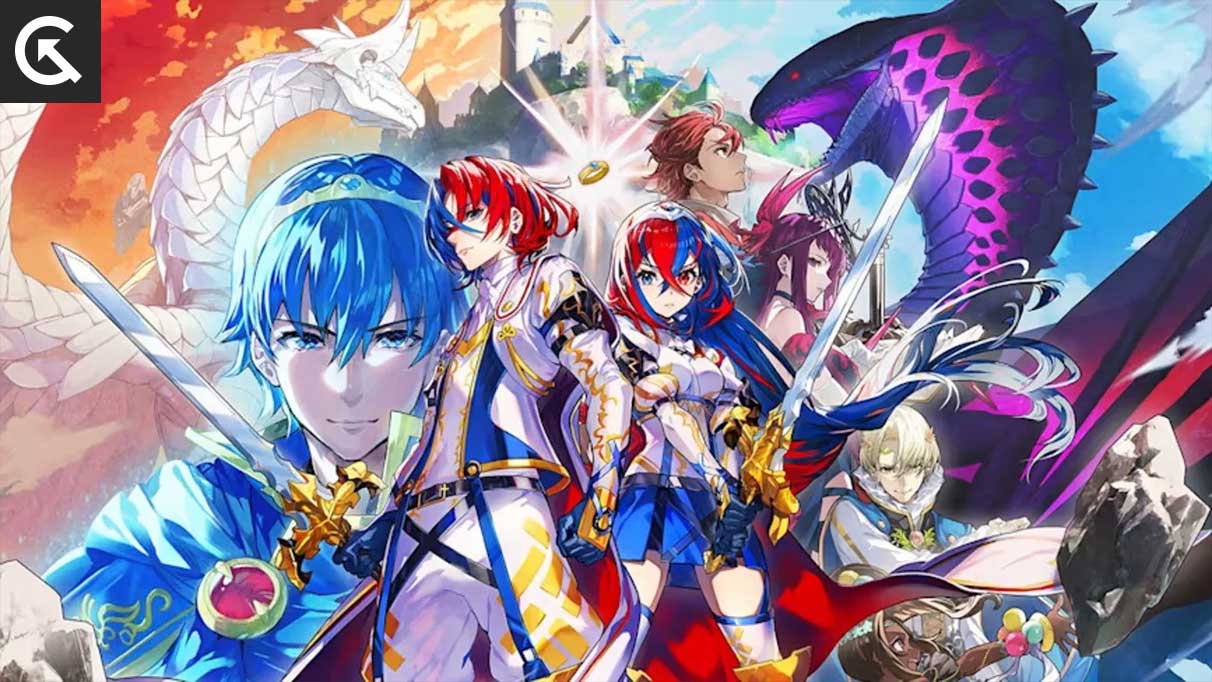 How you can Farm Skirmishes in Fire Emblem Engage?
In Fire Emblem Engage, experience points and SP are the two things you'll need most. Both will become more and more important as the difficulty of the tale objectives you must complete rises, especially if you re-class and develop your units.
Skirmish farming is one of the best methods for gaining experience and SP. Once you've completed a story task, these skirmishes will occasionally show up on your map, but they are not arbitrary events. The passing of time causes them to occur. Consequently, if you wish to level up your units indefinitely for optimal unit effectiveness, train to be a time wizard.
For this, you will have to follow the steps given below.
Step 1. First of all, open the settings of your Nintendo Switch.
Step 2. Then, click on the System option.
Step 3. After that, click on Date and Time.
Step 4. Now, check whether your internet-adjusted clock setting is on or not. If it is on, then turn it off.
Step 5. After that, manually set your time ahead by a minimum of 1 hour.
After finishing this, go back to Fire Emblem Engage and select the world map. Now, you will notice that there are now more skirmishes. After that, defeat all the skirmishes, and then repeat the above process. You can effectively super-train your units by doing this as many times as you choose. The game may become simpler as a result, but it can still be useful on harder difficulties.
All the Skirmishes in Fire Emblem Engage
In Fire Emblem Engage, there are primarily four different kinds of skirmishes. Depending on whatever one you come across, these provide various prizes, but you mostly desire Gold or Silver Corrupted. Standard and Training are also worthwhile to complete. Here is a list of all the skirmishes in Fire Emblem Engage.
1. Standard Skirmishes:
This is your default and will function like a normal battle, with all a normal battle's benefits, like exp, SP, and Bond Fragments.
2. Gold Corrupted Skirmishes:
If you happen to be a little strapped for cash and come across this kind of Skirmish, consider it happy days. Gold Corrupted will spawn in this skirmish and, when killed, will drop money.
3. Silver Corrupted Skirmishes:
Silver Corrupted will spawn in these encounters, and they will grant additional experience when killed. Therefore, choose their executioner wisely.
4. Training Skirmishes:
You'll be taken to the well-known castle where you fought at the game's beginning. If you win this skirmish, you'll receive cash, 3,000 experience points, and an extra 50 experience points for each unit that takes part.
Conclusion
This was all for this guide. We hope that with help of this guide, you were able to get to know how to farm Skirmishes in Fire Emblem Engage. In this guide, we have also mentioned about the all skirmishes in the game. So, make sure you read the full guide.
If you have any queries or questions, then do let us know in the comment section below. We will try our best to solve them by providing you with a guide on it. Also, for more such helpful guides, do check out our website.