Fitbit Charge 5 is an extremely popular fitness band among users because of its wide variety of easy-to-use fitness tracking options. Most people buy fitness bands to keep track of their important health data, such as heartbeats, calories burned, steps taken, and so on. This data is then synced with the Fitbit app daily and presented to you for analysis. But for some people, their Fitbit Charge 5 is not syncing with Android, iPhone, or iPad devices.
If you own a Fitbit Charge band, then you might occasionally run into sync issues from time to time. But such issues don't require much attention unless the sync process is completely dead. Several causes for this malfunction can range from Bluetooth connectivity issues to hardware-level damage. In this post, we will explore this issue and share some troubleshooting methods to fix the same.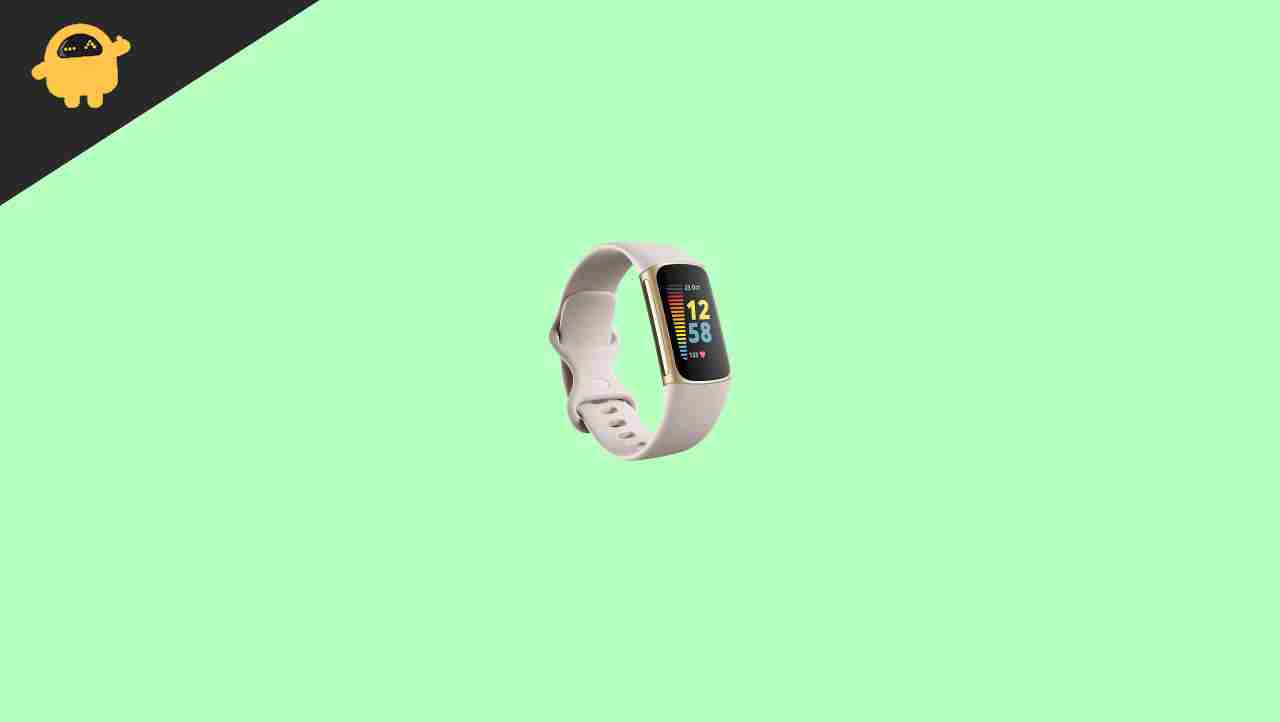 Fix: Fitbit Charge 5 is Not Syncing With Android, iPhone, or iPad
It can be frustrating when your Fitbit band is not connecting to your Android/iOS device. Many users across the Fitbit community have reported the same issue in the past 4-5 months.

Currently, there isn't any official fix for the same, worsening the situation as many people use Fitbit to track their health data daily. Here are some common fixes that can hopefully get your Fitbit device functioning properly again.
Method 1: Restart Your Fitbit Charge 5 Band
As with all devices, you are restarting is a tried and tested way to fix many issues. To restart your Fitbit device, press the power button till the logo appears. Once done, try and again sync your watch with the phone.
Method 2: Check Bluetooth Connection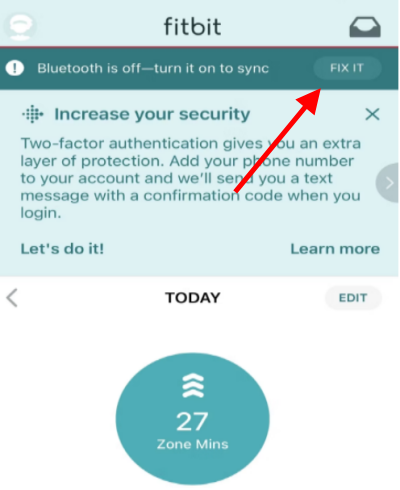 In many cases, you might keep your Fitbit far away from your smartphone, making it difficult for the Sync process to complete. Bluetooth syncing is a slow process and only works if the two conditions are met:
I need to have Bluetooth turned on.
The connection should be within range (1-4 meters).
So make sure to check if your Fitbit is connected to the phone. Then open the Fitbit app, navigate to the Today section and click Sync. A pop-up will appear that notifies you of the connection status.
Method 3: Disable Multiple Devices
Fitbit Charge 5 is a smart fitness band that allows you to connect it to multiple devices. This is a nice feature, especially if you wish to track someone else's health details in your family circle.
But keeping multiple devices for sync also creates other issues, and your Fitbit Charge might end up Syncing to no devices at all. So make sure you un-pair the Fitbit Charge 5 from other devices where unnecessary.
Method 4: Force Close Fitbit App
Sometimes the sync issue is due to technical glitches with the Fitbit app. Force closing the app will fix such glitches. Steps to force close the Fitbit app on multiple devices:
On an iPhone: swipe up from the bottom of your screen and hold. Then, find the Fitbit app in the list of running apps and swipe up on it to close it.
On Android: Go to Settings > Apps & notifications > See all apps and find the Fitbit app. Tap on it and then select Force stop.
Method 5: Check For Updates
Updates usually contain bug fixes that can help improve the performance of your apps and devices. With new updates come new features for your Fitbit device.
To check for updates, open the Fitbit app and tap on the Today tab.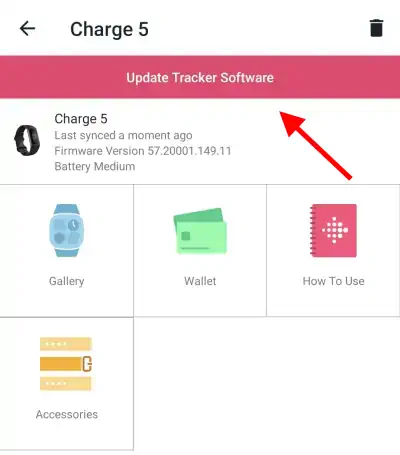 Tap on your profile picture in the top left corner, then click on your device.
If there are any updates available they will show up here.
Method 6: Try Turning Off Wifi
Although unlikely it is possible that your wifi is disturbing the Bluetooth thereby preventing the connection. Thus it is recommended that you try to sync keeping the wifi turned off.
Method 7: Unpair and Re-Pair Your Fitbit Device
Very often unpairing and repairing your device can fix most syncing issues. To unpair your device, follow these steps:
Open the Fitbit app and tap on the Today tab.
Tap on your profile picture in the top left corner.
Then, tap on your device.
Finally, tap the Remove button at the bottom of the screen.
Once your device is unpaired, try to pair it again by tapping on Set Up a Device from your account tab. This should fix the problem most of the time.
Method 8: Force Sync Fitbit
Due to in-app limitations, the sync process might not start immediately after you connect your band to your smartphone or be within the range of a Bluetooth connection. The sync process is automatic and may start at any point in time.
But if the sync process doesn't start, you may force sync data with your Fitbit Charge 5.
Open the Fitbit app and navigate to connected devices.
Here choose Charge 5 and open the device details section.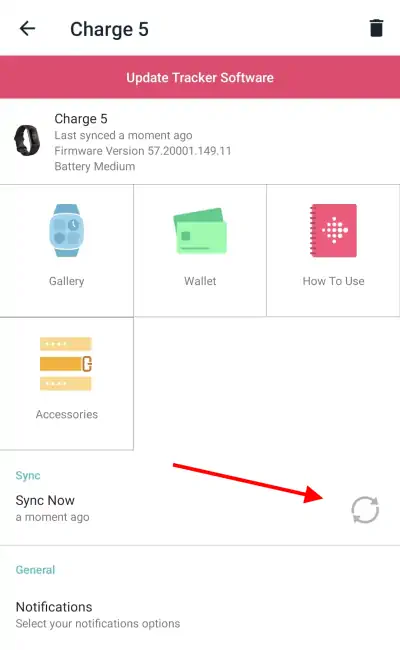 Scroll down and choose the Sync now button.
The sync process might take anywhere between 2 minutes to 10 minutes, depending on the size of your health data.
Conclusion
This brings us to the end of this guide for fixing the Fitbit Charge 5 not syncing with Android, iPhone, or iPad devices problem. Please note that you need to keep your Fitbit Charge 5 band near your smartphone for better sync facility. The above methods shall help you to fix the sync issue, but if not, then there might be some hardware-level fault that you might need to address with the Fitbit support team directly.