Steel Wool Studios and ScottGames have come up with a new survival horror video game called 'Five Nights at Freddy's: Security Breach' where the character Gregory has been trapped overnight inside of Freddy Fazbear's Mega Pizzaplex. So, Gregory has to find out the truth, reveal secrets, and survive until dawn. Although the game doesn't require that much extreme hardware specifications on the PC, it seems that plenty of PC users are experiencing the Five Nights at Freddy's Security Breach FPS Drops issue in the gameplay. Now, if you're also a victim, check some workarounds for Five Nights at Freddy's Security Breach to Improve Game Performance.
According to some PC gamers, even if they have a higher PC configuration, it seems that the Five Nights at Freddy's Security Breach game is having issues with lagging, frame drops, stutters, and more. Whereas it's quite obvious that some lower-end PCs are also encountering the lower FPS count issue. Make sure to check out the CPU and RAM space as well. Now, without wasting any more time, let's jump into the possible workarounds below.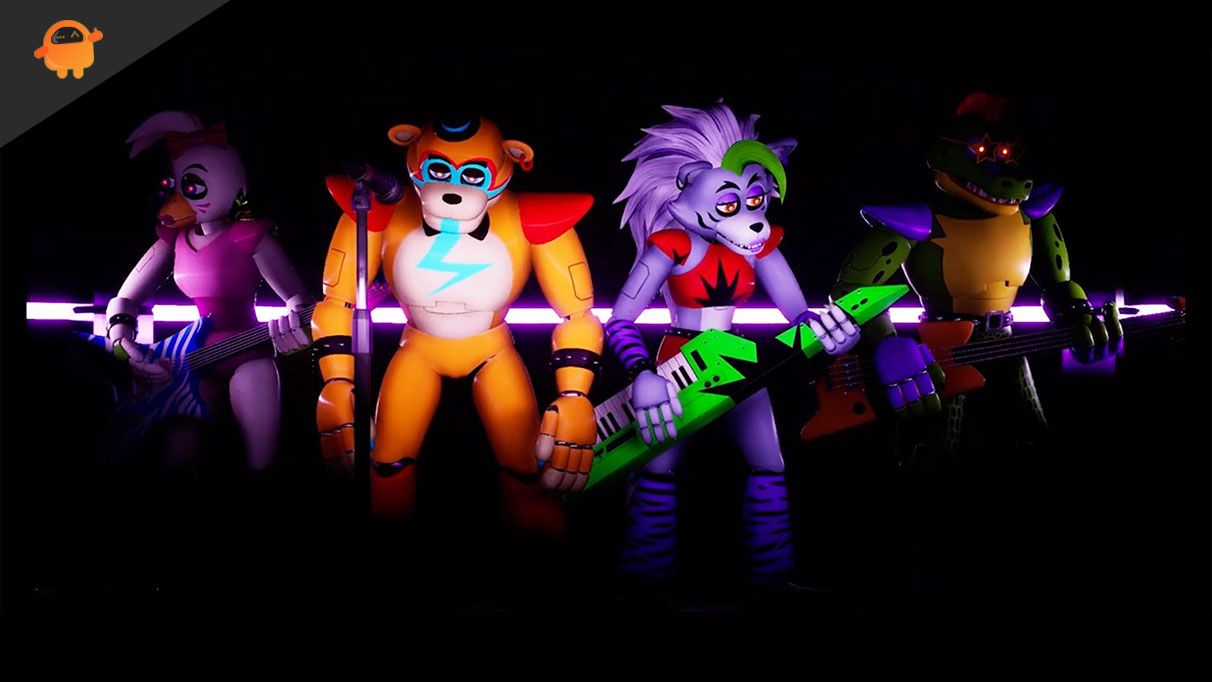 Fix: Five Nights at Freddy's Security Breach FPS Drops: How to Improve Game Performance
We should mention not to expect patch updates for this issue from the developer because the reason might be happening at your end in most scenarios.
1. Reboot The Game
It's recommended to restart the game to refresh the system as well as clear the temporary glitch. Although some users may not find it useful, we'll recommend you to try it out as a common workaround. If not helpful then you can follow the next method.
2. Close Unnecessary Tasks
It seems that your computer is running plenty of unnecessary tasks in the background and those tasks are consuming higher system resources whatsoever. Make sure to close the background tasks by following the steps below to improve the gameplay experience.
Right-click on Taskbar > Click on Task Manager.
Go to the Processes tab > Click on the unnecessary task.
Select End Task to close it.
You can do this individually for all the tasks that you don't want to run in the background.
This method will free up more CPU and Memory usage space for a smoother performance.
3. Change Your Power Plan
If the power plan of your computer is set to the Balanced mode then it can possible that the system is consuming lower energy. But in the meantime, it also reduces the PC performance. You should change the power plan to High performance to fix the problem. To do so:
Press Windows + R keys to open the Run dialog box.
Type control and hit Enter open Control Panel.
Click on Hardware and Sound > Go to Power Options.
Now, select High performance.
This method should resolve the FPS drop issue in most cases.
4. Update Graphics Driver
An outdated graphics driver can trigger multiple issues with the system performance as well as the gaming performance. You should check for the graphics driver update and install it (if available). To do so:
Press Windows + X keys to open the Quick Start Menu.
Click on Device Manager > Double-click on Display adapters.
Right-click on the graphics card > Select Update driver.
Choose Search automatically for drivers.
If there is an update available, it'll automatically download and install the update.
Once done, make sure to reboot your computer to apply changes.
5. Tweak In-game Graphics Settings
Make sure to adjust the in-game graphics or visual settings according to your preference and the PC configuration to check if that reduces the FPS drop issue or not. You should also lower down the FPS cap limit to 30/60 to cross-check the issue.
6. Disable SysMain Service on Windows
SysMain is a Windows 10 service that maintains and improves system performance over a period of time. Although it may not affect your CPU usage, it may slightly reduce the FPS count during the gameplay. So, disabling the SysMain Service can boost the FPS count in Five Nights at Freddy's Security Breach. To disable it:
Click on the Start Menu icon > Type Services and click on it from the search result.
Now, locate the SysMain Service > Double-click on it and select Stop.
Once stopped, you can restart the computer and check whether the FPS has been increased or not.
If this doesn't improve the FPS that much, make sure to enable it again.
That's guys. We hope this guide was helpful to you. For additional queries, let us know in the comment below.