Anker Soundcore Mini is industries trusted wireless speaker guarantees crystal clear sound with powerful bass. The best part about Anker Soundcore mini is that it has advanced Bluetooth connectivity with around 66 feet connectivity range. Another thing is that the same wireless speaker has an FM Radio function to continue the music flow.
Moreover, With the emerging trends, Soundcore mini become the best wireless speaker in the industry. But, Suddenly we got a lot of Bluetooth connectivity issues with some users. They are saying that it is hard to pair Soundcore mini with another device. For that reason, we have shortlisted some fixes that you should try to get away from the issue.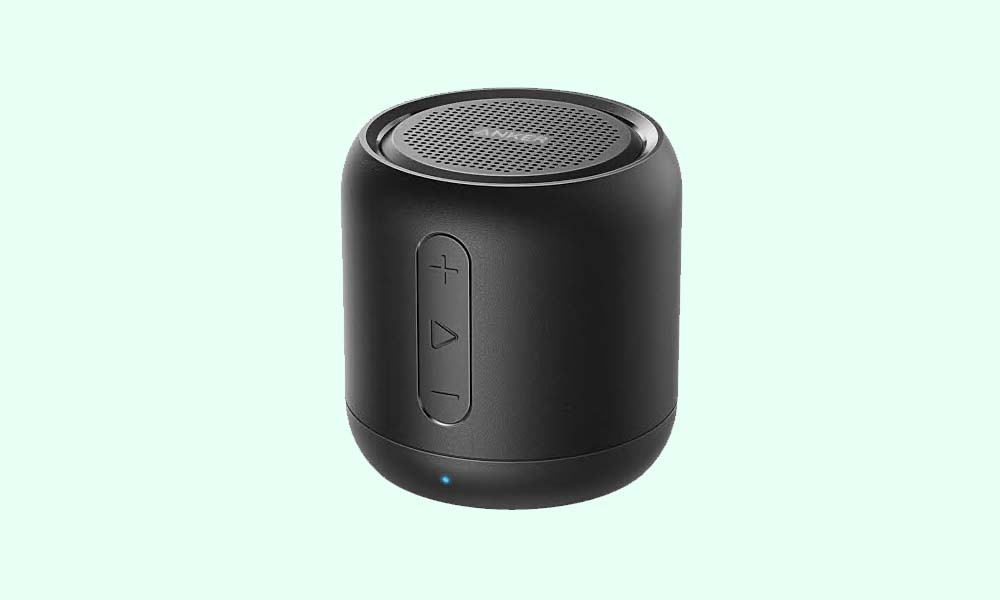 What are the causes behind Soundcore Mini not Pairing Issue?
Well, the Soundcore Mini has a bluetooth connectivity range upto 66 feet. That means you can take your wireless speaker within the specified range of source devices. As if you are running on the device with a USB cable then there is no issue. But, some users consider Bluetooth connectivity because the same is its Unique Selling point. There can be several causes for Bluetooth not pairing issues like less charged Speaker, Speaker connected to another device, Outdated Bluetooth driver and more.
What are the fix to solve the Soundcore Mini Bluetooth not working?
Keeping the different causes in mind and concerning Soundcore's official support. We have gathered some fixes that you can try. However, You can also direct complaints to the official support. But, it will be the last option when you find any working fix. For such a reason, below we have mentioned some fixes that you should try before going through Soundcore official support. So, those working fixes are mentioned below as –
Restart Your Speaker and device
Re-Enable the Bluetooth on your device
Try to Reset the Speaker
Use Another device to connect the Speaker
Upgrade to the latest Bluetooth version
Contact Soundcore official Support
With the starting five fixes, you can try any one of them. Surely, you will get resolve the bluetooth not working issue. Even if you don't get such a solution then the final option is to contact Soundcore official support. They will surely provide you with a stable and permanent fix as per your individual preference. So, without waiting any more just take a look at the below fixes briefly.
Restart Your Speaker and device
It has been observed that doing a particular program usage on a source device and Bluetooth speaker. The same does not work properly and does malfunction. Likewise, here you are facing the Bluetooth not pairing problem with your Soundcore wireless speaker. With the very first thing, you can try to reset your source device and your wireless speaker. Following this, You will see some change in both of the technology Gazettes. Meanwhile, Doing a restart of your device and Soundcore Mini will result in solving the Bluetooth issue.
Re-Enable Bluetooth on your device
If you are a Soundcore mini user who does not get any solution with the above fix. Then, Re-enabling the Bluetooth of your source device could be hope for you. Although, You have already restarted your device and wireless speaker. But, still, there could be a problem with your Bluetooth. In such a case, you can try to disable and re-enable Bluetooth on the source device. Because some user has claimed it as a working fix for Bluetooth not working on Soundcore Mini.
Try to Reset the Speaker
Even doing a restart and re-enable the Soundcore mini. If you are still getting the same issue with Bluetooth. Then, you have a straight option to reset the Soundcore mini. As the wireless speaker is filled with several device information results in no pairing issue. In such a case you can reset your wireless speaker. Following this, Your Soundcore mini Bluetooth working will resume. For doing so you can refer to the below instructions.
First, Turn on your Anker Soundcore Mini.
Then, Keep Pressing the Bluetooth button for 3 seconds.
Following this, Speaker will beep and the LED light start blinking.
That's it, Your Soundcore Mini has now back to its default.
Use Another device to Connect Speaker
It can be possible that connecting Soundcore Mini to specific your phone could be an issue. Because As you know we have already done a restart of the device but it does not resolve the Bluetooth problem. In such a case, you have an option to check the wireless speaker's Bluetooth working status. You can do it by connecting the same wireless speaker to another source device. Following this, You can find out the exact cause and solve the issue easily.
Upgrade to the latest Bluetooth version
Outdated Bluetooth drivers could be a cause behind Bluetooth not working on Soundcore mini. Because it is in nature of every software to work on the latest version announced by the company. Likewise, After trying the above fix if you are getting the same Bluetooth problem. Then, you should take care of your Bluetooth version. Meanwhile, If your source device has an outdated Bluetooth version. Then, you are unable to connect Soundcore Mini to your source device. You can check it through Settings << About Phone << Software Update.
Contact Soundcore Official Support
Whether you are using any of Soundcore devices like liberty 3 Pro or Mini wireless speaker. Every Soundcore user has the right to Complain about the official Support page. Because it is the final option to get rescued from any technical issue. And, here you are facing Bluetooth not working on your Soundcore Mini. Then, You need to ask your query on that support page and after a few moments, you will surely get a stable fix for your concern.
Wrapping Up
Concluding the Soundcore Mini Bluetooth not working issue with the note. That you can try the all fixes separately. If after doing so you do not get any stable solution. Then, the Souncore Mini could be the final hope to resolve the issue. However, if any user has doubts about resetting speaker steps then you can ask them in the below-mentioned comment box.