Nothing can be more infuriating than your inability to make or receive phone calls via your iPhone. The situation even worsens if it is an emergency. And this isn't an error being faced by a handful of users. Quite a lot of users seem to be getting the Call Failed error message on their iPhone devices as and when they are about to contact their near and dear ones. Well, it goes without a shadow of the doubt that this issue should be dealt with at the earliest.
In this regard, this guide will come in handy. Today. we will show you ten different types of methods that will help you fix the calling issues on your Apple devices. There isn't any universal fix for this issue. It is recommended to try all the below mentioned workarounds until you can achieve success. Furthermore, all these tweaks are quite easy to execute and you should be able to fix this call failed error on your iPhone within a few minutes. Follow along.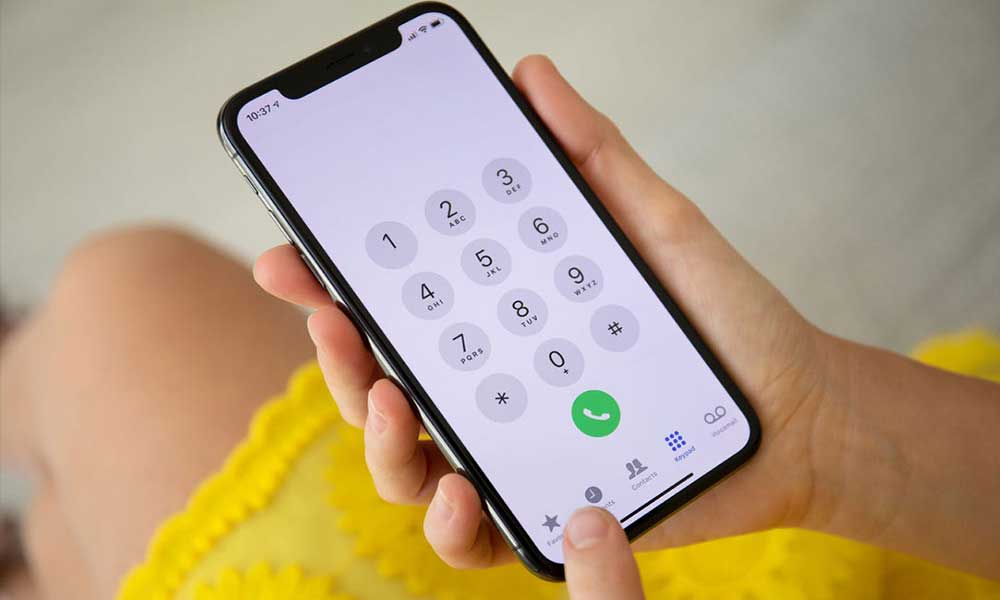 Best Ways To Fix Call Failed Error in iPhone
Given here are ten different methods to deal with the aforementioned issue. Try it out right away on your iPhone devices.
Fix 1: Restart your Device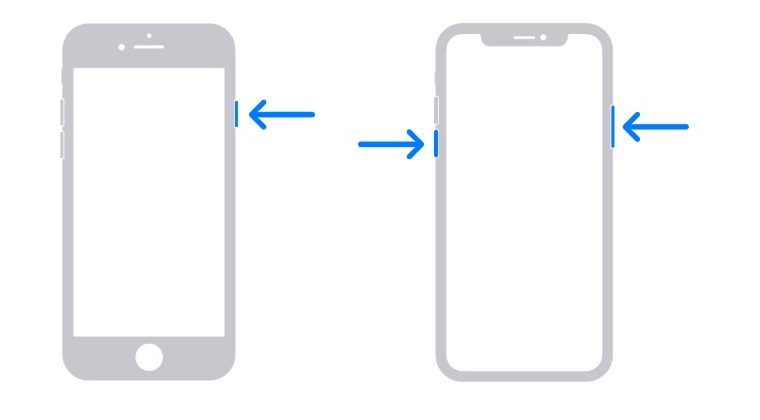 Although it might sound strange, yet a simple reboot might fix up most of your iPhone problems, including the calling ones. So before we proceed ahead, we would recommend you give your device a reboot. When that happens, try making calls and see if you can do so or not. To restart your iPhone, press and hold the Sleep/Wake button of your device for a few seconds and select the Power Off option. When your device restarts, see if the issue has been rectified or not.
Fix 2: Toggle Airplane Mode
Sometimes enabling and disabling the Airplane Mode refreshes the network and hence could fix the issue. Or it might also be the case that you have unintentionally enabled the said mode, which in turn will disable all the networks on your device. So to check toggle the Airplane Mode, follow the below steps: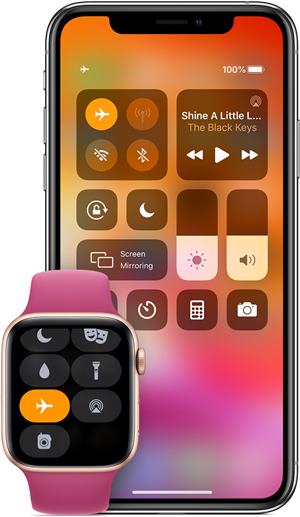 Access the Control Centre on your iPhone and tap on the Airplane Mode.
Wait for a few seconds and then again tap on it. Make sure the second tap has disabled this mode.
When that is done, try making phone calls, the call failed error on your iPhone might be fixed. if not, refer to the next method given below.
Fix 3: Blocked Numbers
In some cases, it might be the case that you have blocked contact and then forgot to remove him from that reject list. In such cases, call fail issues are anything but obvious. So to check your blocked list on your Apple devices, and remove any contact from the same, follow these steps: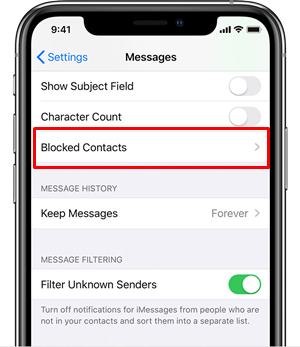 Head over to Settings on your Apple devices.
Go to Phone > Blocked Contacts.
Make sure the number you are trying to contact is not on this list. If it is present there, remove it right away.
Then you should not face the call failed error on your iPhone. However, if he or she isn't on this list and you are still being greeted with this error, then refer to the next fix.
Fix 4: Re-insert SIM
You could also try removing and then re-inserting the SIM Card back to your device. By doing so we will also be able to check if there is some issue with your device or SIM Card. To begin with, remove the sim card using the SIM ejector tool and if you have any other device lying around, insert that SIM into it.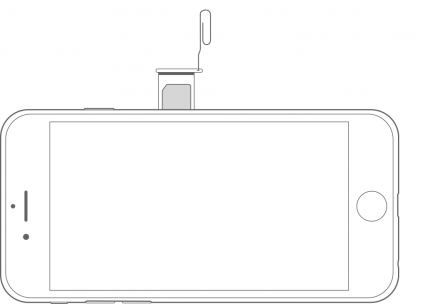 Now if you can make calls using this second device, then it straight away spells out to be some issues with your iPhone. However, if you aren't able to make calls even with this second device, then the issue could be with your SIM card only. In that case, a new SIM card is the need of the hour. Or if you are lucky enough, simply inserting the SIM card back to your device might rectify the call failed error on your iPhone.
Fix 5: Check for Call Forwarding
If you have enabled Call Forwarding on your iPhone, then this could be one of the reasons as to why you are facing calling issues. So try disabling it and then make a call, see if you can achieve success. So head over Settings on your Apple device and go to the Phone option. Then select the Call Forwarding option and disable the toggle next to it. See if it fixes the call failed error on your iPhone device or not.
Fix 6: DND Mode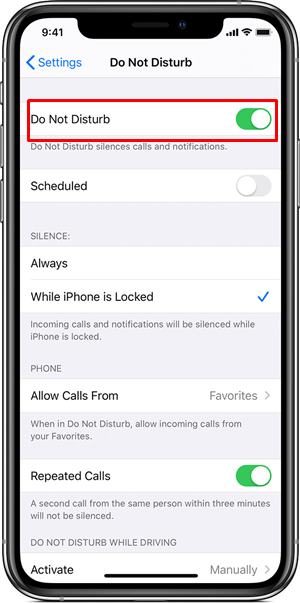 If the Do Not Disturb functionality on your device has been enabled, then also it may contribute towards this issue. So we would recommend you to disable this feature and try making calls. The said feature could be turned off by heading over to Settings > Do Not Disturb and disable the toggle right away. If you are no longer facing the call failed error on your iPhone, then you have found out the culprit. But if the error is still there, then refer to the next fix given below.
Fix 7: Anonymize Outgoing Calls
Head over to your dialer and type in *#31#. This will give you an idea as to whether you have disabled the caller ID and hence are making calls anonymously. If that is indeed the case, then you might face issues while making or receiving calls. Therefore we would recommend it to turn off for the time being. As a side note, rather than dialing the above number, you could also access the said menu by going to Settings > Phone > Show My Caller ID, and make sure that the button color is green.
Fix 8: Update Carrier and iOS Version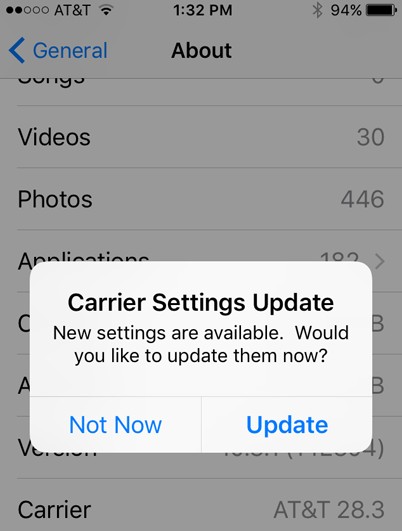 You could also try updating the carrier settings. Some users have been able to fix the call failed error on their iPhone devices by doing so. So, connect your device to WiFi and then head over to Settings > General > About. Now if an update is available, you should see them right away. Also, if you have inserted a new SIM card, make sure to download the carrier settings for your new carrier. See if this fixes the issue or not.
Along the same lines, you should also check if there is any new update available or not. For that, head over to Settings > General, then tap Software Update. Download the update if it is available and then try making a call, see if the call failed error on your iPhone is fixed or not.
Fix 9: Reset Network and/or Device
If the above tweaks didn't manage to give out desired results, then you might have to reset some settings on your device. Before proceeding with the reset steps, make sure to create a backup beforehand. To begin with, we will try resetting the Network settings and see whether the issue gets fixed or not. Doing so will wipe all the current saved settings, including Wi-Fi passwords, Bluetooth connections, preferred networks, and VPN settings. If this fixes the issue, well and good, otherwise, we will have to reset the entire device.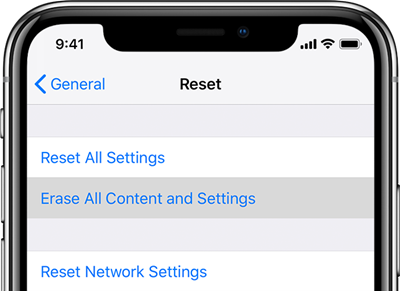 So to reset the network settings, head over to Settings > General > Reset > Reset Network Settings. You could also switch to a different network band. Go to Settings > Cellular > Cellular Data Options > Enable LTE and turn off Enable LTE, 4G, or 3G. If the call failed error on your iPhone is persisting despite trying both of these methods, then you might have to reset the entire device. For that, go to Settings > General > Reset > Reset All Settings > Enter the device passcode > Again tap on Reset All Settings. Wait for the process to finish. Once that is done, check for the error.
Fix 10: Contact the Customer Care
So you have tried all the above methods but still couldn't able to taste success? Well then, you might have to contact the customer care support and let them know of your issue. If you don't have any spare phone at hand, consider dropping them an email at the earliest. Make sure to explain your issue in detail and give the required information. They should revert with a solution shortly.
So these were the 10 different methods to fix the call failed error on iPhone. Anyone of these methods should be able to correct this issue. Do let us know in the comments which method worked out for you. Rounding off, here are some iPhone Tips and Tricks, PC tips and tricks, and Android Tips and Trick that you should check out as well.