Call of Duty: Infinite Warfare is another action-packed first-person shooter video game that's developed by Infinity Ward and published by Activision in 2016. The game is available for Microsoft Windows, PlayStation 4, Xbox One platforms. Though all the COD franchise games occurring multiple issues, we can't deny that mostly the PC users face bugs or errors. Unable to Join session, Status: Bamberga error message on COD Infinite Warfare is one of them and if you're facing the same, check this guide.
As the title suggests, this particular error message appears whenever players are trying to join the online session (multiplayer). This issue can happen on either Windows PC or even other console platforms as well. As plenty of players are getting affected by this issue, here we've come with a couple of common and working solutions that you should try once.
Fix COD Infinite Warfare: Unable to Join session, Status: Bamberga
As we all know that simply restarting the PC or console or even restarting the particular game can fix the mentioned error message most of the time. However, that may not work for all players all the time. So, let's take a quick look at some of the possible workarounds below.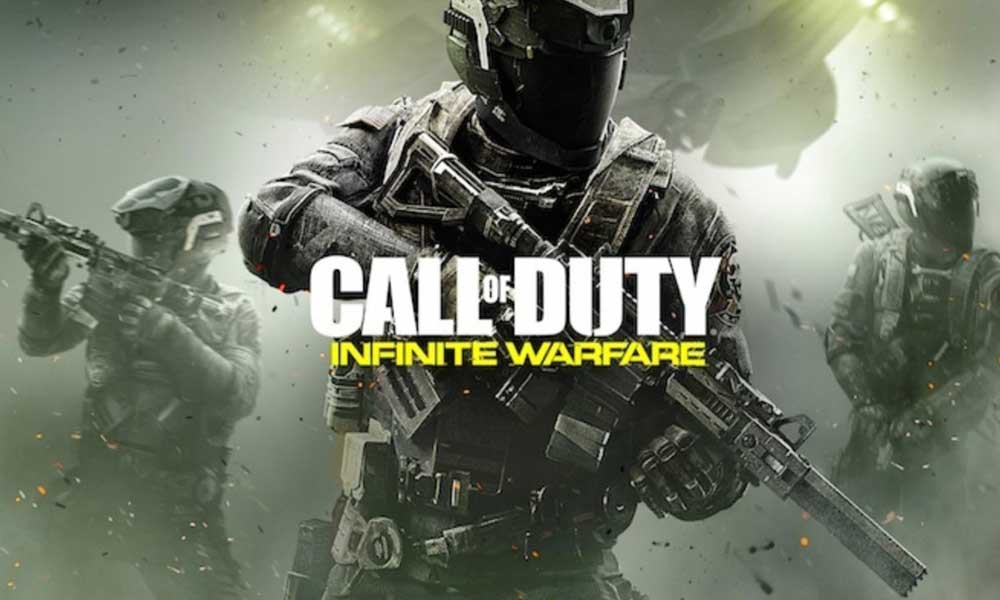 1. Check and Enable NAT
Enabling NAT (Network Address Translation) is one of the most important parts for gamers if there is an issue with the NAT type. In that case, the game servers can't be connected while playing games on your PC/Xbox/PS4 console. So, you can first check your NAT type below.
For Windows:
Press the Windows button on your keyboard to open up the Start menu. Or you can also click on Start.
Now, type Xbox Networking and press Enter.
Here you can see NAT Type is closed or activated. If you see that NAT Type is showing 'Teredo is unable to quality.' that means it's closed.
So, simply click on the 'Fix it' button below and the system should solve the problem.
For Xbox:
Press the Xbox button on your controller > Open up the Guide menu.
Select System > Choose Settings > Head over to Network.
Select Network Settings > Go to Current Network Status.
Check the NAT Type whether it's showing Open or Closed.
If closed, try to fix it from the option below.
For PS4:
From the PS4 main menu, go to Settings.
Access the Network menu > Go to View Connection Status.
If you're getting NAT TYpe 2/3 then you should check out the router or contact your ISP to turn it on.
2. Enable UPnP to Open NAT
If in case, you've confirmed that your NAT is closed or restricted for some reason and that's why you're getting the Bamberga error message on your Infinite Warfare game while trying to join online then this step will come in handy for you. You can enable the UPnP (Universal Plug and Play) from the router settings.
3. Set Port Forwarding
Launch any of your web browser on your PC.
Log into the router homepage or settings page.
Go to the Advanced Wireless option > Select Port Forwarding. (NAT Forwarding)
Now, enable TCP and UDP Ports as follows for all three gaming platforms.

PC (TDP): 3074, 27015-27030, 27036-27037
PC (UDP): 3074, 4380, 27000-27036
PS4 (TCP): 80, 443, 1935, 3074, 3478-3480
PS4 (UDP): 3074, 3478-3479
Xbox One (TCP): 53, 80, 3074
Xbox One (UDP): 53, 88, 500, 3074, 3076, 3544, 4500

Once done, reboot your router and PC as well.
If you're using PS4 or Xbox One, then reboot the router and your console also.
4. Use Static IP (Console Only)
Using a static IP address can easily force your console to run the game properly. But first of all, you may need to check your static IP address from your computer.
Turn on Windows PC/Laptop.
Click on Start > Type cmd and right-click on the Command Prompt.
Select Run as administrator.
Now, type ipconfig on Command Prompt and hit Enter.
Here you will get the IPV4 Address. Note down the address.
Go to PS4 Settings > Choose Network > Go to View Connection Status.
(Xbox) Go to Xbox Settings > Select All Settings > Network > Network Settings.
So, enter your copied IPV4 Address on the IP Address section.
Save the changes and restart your console.
That's it, guys. We hope you've found this article pretty helpful. For further queries, you can comment below.