Danganronpa V3: Killing Harmony is a visual novel adventurous detective type video game that has been developed by Spike Chunsoft and released in 2017. The game is available for PC, PS4, PlayStation Vita platforms. Though the Steam reviews are very positive and players have appreciated this game a lot, we can't deny that there are multiple issues or bugs that are still present in this game that can easily ruin the gaming experience for the PC players. Danganronpa V3 Fatal Error Code is one of them and if you're also getting it on your PC, check this troubleshooting guide to resolve this issue.
According to some of the unfortunate Windows PC users, they're encountering a fatal error message whenever they try to load the Danganronpa V3 game on their computer. It seems that the particular error message is limited to the Windows platform only and can appear on any Windows OS versions like Windows 7/8/8.1/10. To be very specific, the error message looks like "Fatal Error: code=xxxxxxxxxxxxxxxxmess : Failed to initialize ID3D11Device."
How to Fix Danganronpa V3 Fatal Error Code on PC?
Now, talking about the reasons behind this unknown error is common just like other PC game errors. It's expected that graphics card driver related glitch, an outdated system or driver version, outdated game version, missing or corrupted game files, missing DirectX redistributable pack, non-compatible GPU with the DirectX 11, etc can be the main reasons.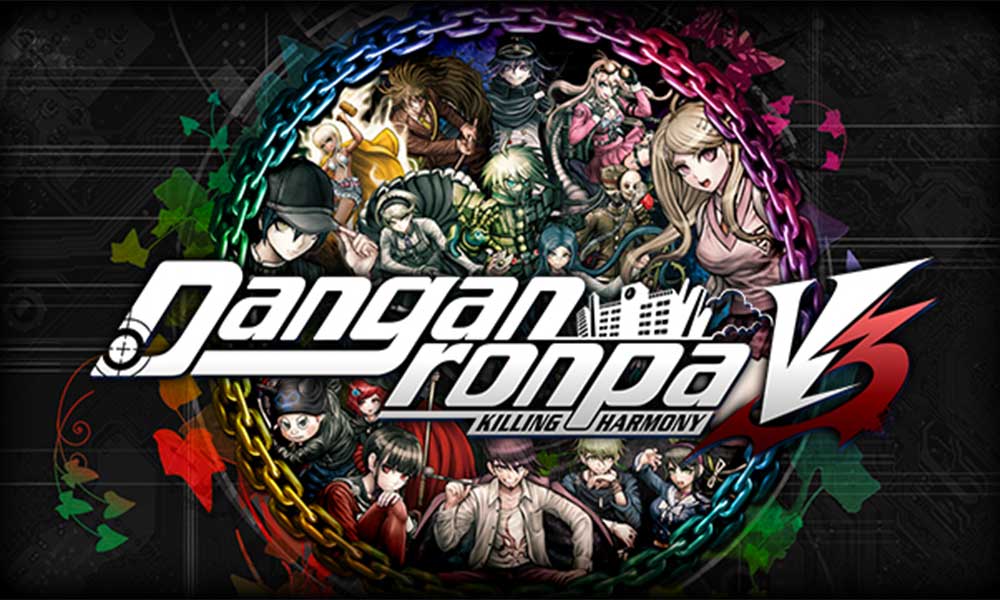 1. Disable & Enable Dedicated GPU
Click on Start > Type Device Manager and click on it from the search result.
Click on the Display adapters (arrow icon) to expand the drop-down list.
Now, right-click on the dedicated GPU card according to the manufacturer.
Click on Disable device > If prompted, confirm the action.
Restart your computer > Follow the same steps to Enable device again (GPU card).
2. Use Dedicated GPU to run the game
Click on This PC (My Computer / File Explorer) on your system.
Now, head over to the installed Danganronpa V3 game folder on your disk drive. (If you can't find, you can go to this location on your drive: Steam / SteamApps / common / Danganronpa V3: Killing Harmony)
Inside the installed game folder, you can find out the Dangan3Win.exe file.
Right-click on the particular exe file and select 'Run with graphics processor'.
Now, choose a High-performance NVIDIA processor.
Finally, launch the Danganronpa V3 game to check whether it runs without the fatal error code on your PC or not.
If not working, then try the next method below.
3. Use DirectX 10 instead of DX11
It seems that plenty of affected players have used the dxcpl.exe file to change the DirectX 10 always by the system. In some cases, if your graphics card doesn't support DirectX 11 or the Direct3D Hardware Feature Level 11.0 then you may not be able to run your game.
Press Windows + S keys to open up the Windows Search feature.
Now, type dxcpl.exe and search for it. If not installed on your system then head over to the official Microsoft website to download the DirectX Software Development Kit.
Click on Download > Next, install it on your PC.
Now, open the dxcpl.exe file > Click on Add > Then include the Dagan3Win.exe file.
Once added, go to the Scope tab > Change the drop-down menu of Device Settings to 10.
Enable the checkbox of Force Warp and Disable Feature Level Upgrade.
Finally, click on Apply > Restart your computer and try running the game again.
4. Update Graphics Drivers
If you're using the Nvidia graphics card then update the GeForce Experience app on your PC from the Nvidia official site here. But if you're using the AMD graphics card on your system, then update the latest AMD Drivers from here.
5. Disable Steam Overlay
Open Steam on your Windows.
Head over to the Settings > Click on the In-Game.
Click on the checkbox to disable Enable the Steam Overlay while in-game.
Once the checkbox mark is removed, click on OK.
6. Verify Game Files via Steam
Danganronpa V3 gamers on Steam client can follow the below steps:
Open the Steam Library by logging into the account
You can find the Danganronpa V3 game
Right-click on the game and click on Properties
Select the Local Files tab
Then click on Verify Integrity of game files
Wait for the process and then restart the game to check whether the Danganronpa V3 fatal error issue has been fixed or not
7. Check Windows Updates
Go to Start menu > Click on Settings.
Next, go to Update and Security.
Click on Check for updates > If update available, click on Download and Install.
Let the update to download and install > Once done, restart your computer.
That's it. We hope this guide was useful to you. You can comment below for any queries.