If you don't know what is a flash message? The Flash SMS is a type of SMS that directly appears on the phone screen without user interaction. Though it's not stored in the SMS inbox automatically, users may get irritated or distracted by this. Mostly, the Flash Message comes with is a VAS (value-added-service) or Talktime balance or mobile data balance or any special recharge offer-related information. Now, the iPhone users are facing this kind of flash message quite frequently with empty details. Here we've shared the steps to Fix Empty Dismiss Flash Message on iPhone.
Even if you check your device IMEI and close the popup, the empty dismiss flash SMS will appear. It's the most commonly used method by the service providers to deliver any quick information which definitely attracts the attention of the user. The mobile network service operators are sending empty packets these days and the number of empty flash messages with Dismiss option is increasing every day. So, either you can contact your operator to turn it off or you can manually try out the steps below.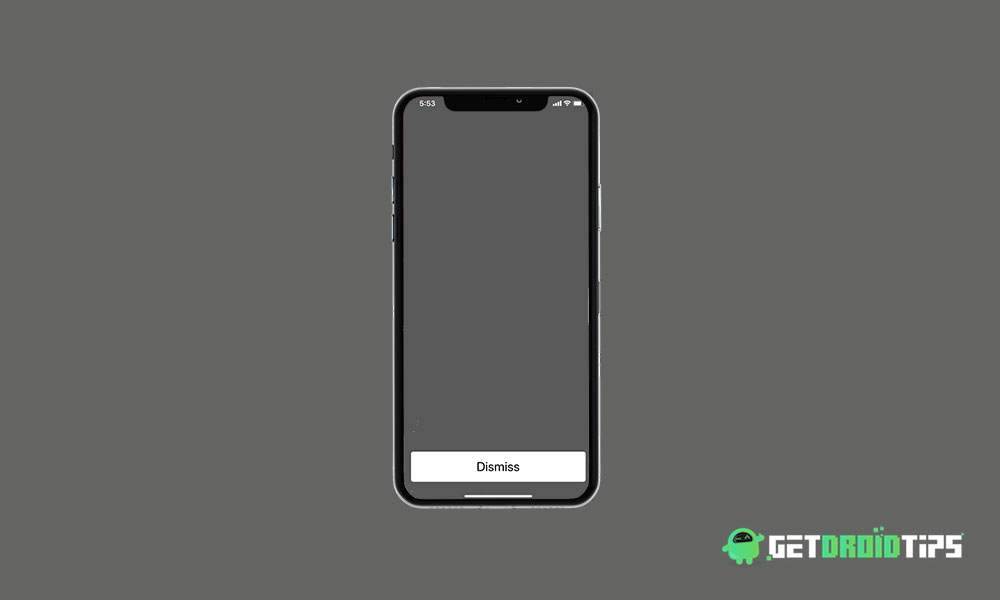 How to Fix Empty Dismiss Flash Message on iPhone which occurs randomly?
Now, the term randomly means 2-3 times within a couple of minutes or so in this case. So, it's obviously a frequent issue that most of the iOS users should get irritated. The most irritating part is that it comes directly to the main screen and second; if you don't close or respond to it, the flash message will stay turned on which reduces battery juice.
It was appearing to the iOS 11 and still, the issue persists on iOS 13 due to the mobile network operator. So, check out the steps below to stop the flash messages or SMS completely. This method will work for any of the mobile network providers like Vodafone, Airtel, Jio, BSNL, etc.
Unlock the iPhone screen.
Head over to the Settings menu.
Tap on Mobile Data > Select the SIM Applications option.
Choose Service from the list.
Then tap on Start/Stop option and select Stop.
Confirm the selection by tapping on Accept.
Note:
For some network service operators, the Start/Stop option can be shown as Activate/Deactivate.
Once successfully stopped or deactivated, you will get a text message from the operator that the service has been stopped or deactivated.
Some times, users may also get Class 0 Flash SMS which isn't possible to block or stop right now as you can't know about the sender. In this case, we will recommend you to contact your operator to take necessary steps against this issue.
That's it, guys. We hope you've found this guide useful. Feel free to ask in the comments below.