Global Positioning System (GPS) is a complex system comprising of satellites in the Geosynchronous orbit that locates the user's phone's location on the Earth. GPS is one of the most widely used features of a smartphone as it lets the user track location to visit, track traffic lives, check routes and addresses, order cab services and much more. With so many usages in our daily life, GPS Problems on Redmi Note 5 could pose a problem as it will be much difficult for anyone to trace location, track traffic, and more without working GPS.
Working of GPS can be explained as an antenna i.e. a chip installed in your phone which sends and receives a signal from GPS satellites that pinpoint the location of the phone user. According to a popular user forum, phone users reported certain GPS problems such as the inability to pinpoint the location or giving a false location and much more. This can be due to various factors, however, if you have seen such issues on your phone, here are few solutions that you can workout to solve it.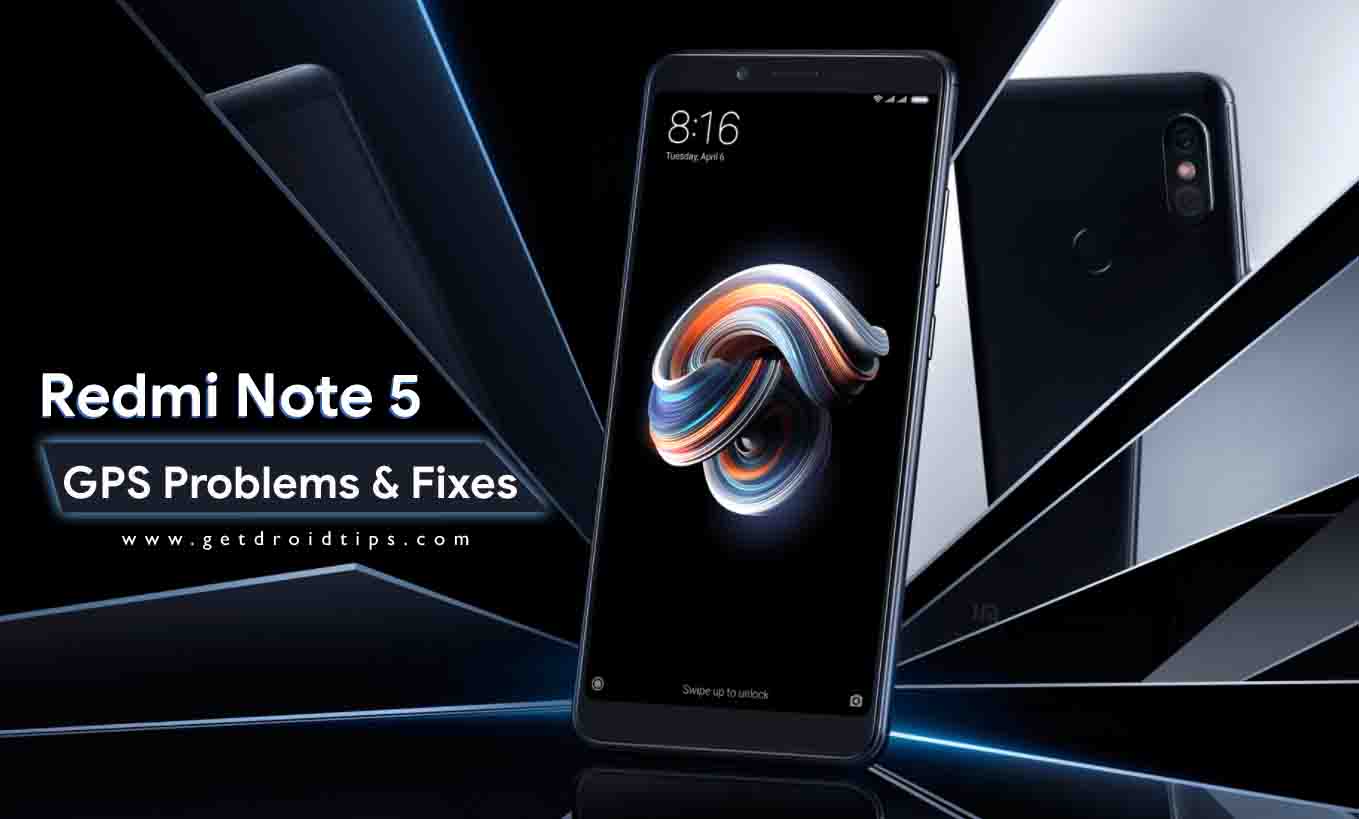 How To Fix GPS Problems On Xiaomi Redmi Note 5?
1. Toggle GPS settings
It is a simple and easy to remember a tip that you can follow in pretty much any and every problem caused by any feature or app. Whenever you come across a GPS setting assuming that it is related to software (hardware issues aren't possible to be resolved without technician's help) toggle it ON and OFF. The GPS symbol is a location in the notification tray where you can access the shortcuts on various features as well as in the 'Settings > Location'. Simply turn off the location and turn it back on and repeat it several times at a small interval that will trigger the GPS feature to enable it.
2. Enable High Accuracy Mode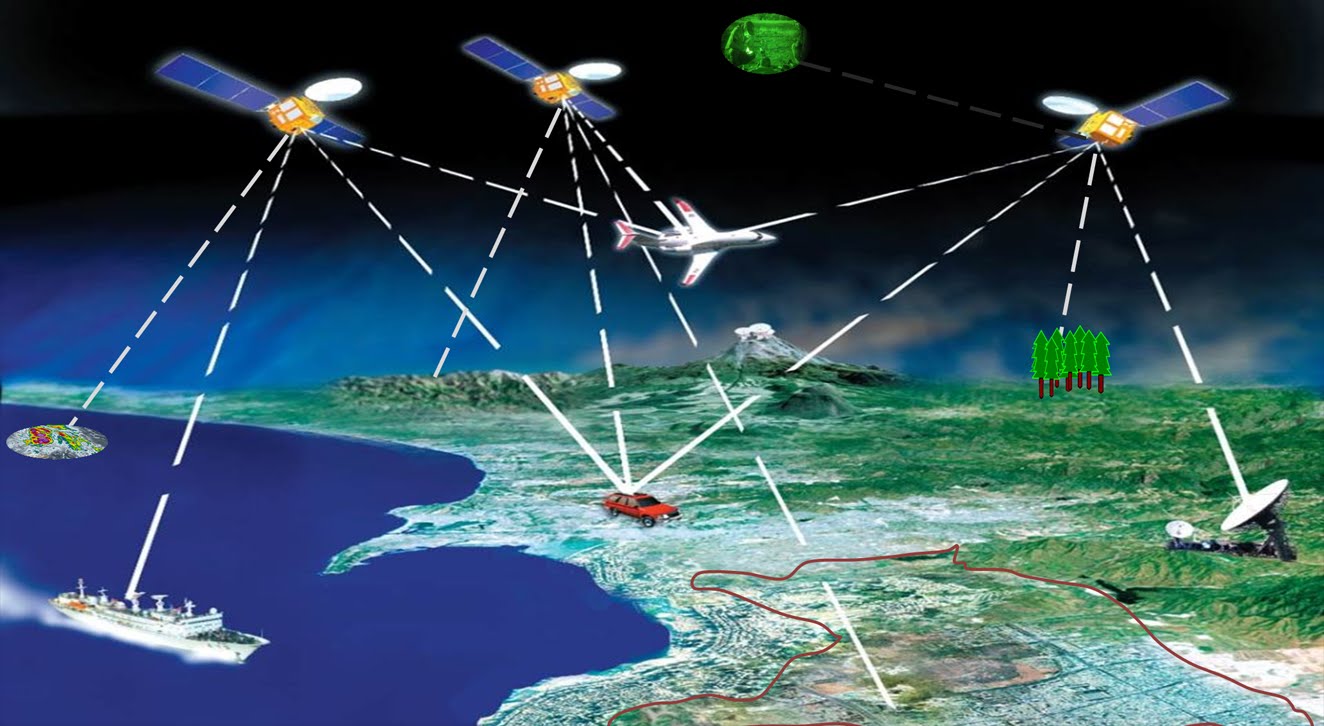 Your smartphone will actually prompt you to enable high accuracy that increases the accuracy of your location. Enabling it will recalibrate the device's GPS settings and it will give you pretty much great results anything you use Google Maps or any app that requires searching your location. What's more? You can improve location accuracy with third-party apps available on the Google Play Store. Beware of phishing or scammy apps for which, you can read the reviews first and then install such apps.
3. Toggle Flight / Airplane Mode
Enabled Airplane or Flight Mode will discourage the phone's ability to access Internet or cellular network. This is something will inhibit the phone to track the location on any map app that you use. Easy way around is to check if this mode is activated. If yes, toggle it to switch it off. Redmi Note 5 has the shortcut of airplane mode in its notification tray where are required to simply tap it to stop the airplane mode. Wait for 20 to 30 seconds before commencing location settings on the phone.
4. Turn OFF Power Saving Mode
Power Saving Mode restricts the phone from using many resources at once. It also restricts the device to use most of the features, background processes and uses of multiple apps are limited too. This mode will also affect GPS on your phone and this is why activating power saving mode when you want to use the map or track location will result in GPS problems. Although power saving saves plenty of battery life for your day's work it also makes GPS tracking difficult. Toggle and turn it OFF by going to the 'Settings > Battery* > Power Saving Mode' where you have the option to either switch it ON or OFF.
5. Reboot The Device
Most of the GPS related issues can be resolved using reboot method. In fact, it is one of the best methods you can use to curb any 'temporary' issue but it won't work if there is any physical or liquid damage to the GPS related component on the phone. Press the 'Power' button will trigger the phone to shut all its processes. Turn ON the phone and hopefully, now you can use GPS for your work without any additional problem.
6. Update Google Maps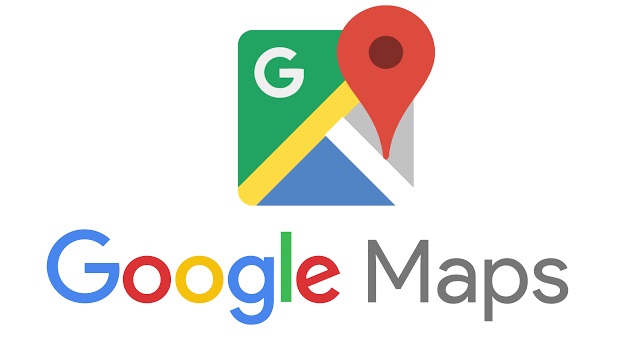 Majority of GPS related task we do is on Google Maps. It can be anything from tracking your own location or tracing the route to your destination along with live traffic update and much more. GPS Problems with Google Maps often disrupt most of your daily work. If you think that there is nothing wrong with your phone, try updating Google Maps. It is an app which will receive updates after every other week that will give you new features as well as fix bugs in the system. This problem will arise if you have denied the phone from updating the apps automatically for which, the settings are available in the Play store itself.
7. Clear Cache (Google Maps)
It is possible that the cache memory stored containing information about your last use of Google Maps app gets corrupted or damaged. This can cause GPS problems on your smartphone. In such cases, deleting cache memory will free up the hoarded and unavailable memory as well as restart the app from beginning i.e. rebooting it in a form. This will clear the maps that you earlier visited and are cached on the device and all the data regarding your recent searches, etc. But eventually, it will improve the working of the phone. You can clear cache by going to 'Application Manager' and then, go to Google Maps app and then hit the 'Clear Cache' button to erase their unnecessary files. Restart the app to check if it is working properly or not.
8. Fixing GPS locking problem
It is often observed by people playing games that require GPS location as well as other apps. The device takes longer than usual time to calibrate and pinpoint your location. This method can be risky but it can also fix GPS problems as well. Please refer this method only if you have knowledge about the risks associated if any.
First, get root access to your phone.
Now, Install root explorer app on your computer.
Download gps.conf zip file which is the config file –> Download Here.
Unzip the file your unzipping apps on your computer.
Open the file and track your country and copy the path and past it in the internal storage of your phone.
Now copy the gps.conf to '/system/etc/'by using File Explorer.
Replace the newly saved path of the configuration file from the original one already available.
Reboot the phone and hopefully, all the GPS related issues will be sorted accordingly.
9. Go To Safe Mode
Android OS & the smartphone combined have several different bootable partitions on the phone. These partitions are a specialized group of feature powerful enough to change the outlook of your phone. Safe mode is an instance of bootable partition known for the diagnostic purpose. Developers use it to detect defect and errors in the phone. It limits the usage of apps and services while totally prohibiting any third-party. This isolated environment helps them detect the errors with the phone such as GPS problems. Once detected, it takes little time to fix it once you have managed to get it.
To boot into Safe Mode on your device, press the Power Button until a dialog box pop up.
Now, press and hold on the option 'Power Off' for some moments.
A dialog box will appear asking the users to enter the Safe Mode or not. Confirm by tapping on 'OK' or 'Yes'.
The phone will reboot in the safe mode and ready for diagnostic purposes.
In case if the phone screen goes out after confirming the safe mode, press the power button to reboot the device but in Safe Mode.
After you complete your diagnosis, hit the Power button and reboot the device in normal mode.
10. Wipe Cache Partition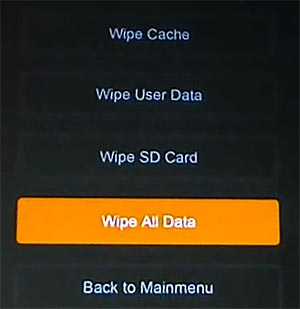 You can clear cache by going to the 'Settings > Storage' too but why is it a different method altogether? It is because it is more powerful than the previously stated method as it will optimize the phone while keeping all the data safe. This feature is located in the Recovery mode on your phone. To access it, there is a combination of buttons and instructions that you'll have performed to get the output.
Switch Off the phone.
Press Home button, Volume Up and Down button simultaneously together and hold it.
Release the power button once you spot an Android logo on the phone's screen.
Now, scroll using Volume Up and Down key and for confirmation, use the Power button.
Select the option 'wipe cache partition' and confirm 'Yes' to clear it.
Reboot the device and then, try tweaking the GPS on your phone.
11. Update Software (OS)
Keeping your phone up-to-date is important. It is because new updates contain patches, security updates, bug fixes, and software upgrades that optimizes the phone's performance even further. This can also curb any potentially outdated tools and services It is possible that your phone is unable to distinguish your location or pinpoint it is due to outdated OS. Check for the latest updates at 'Settings > About Phone > System Updates'.
12. Factory Reset (Final method)
FDR is an irreversible process where all the data saved on the phone will be erased. So back it up with any external SD card or drive.
Go to the Recovery Mode using the Power button, Volume Up and Down button.
Tap onto 'wipe data/factory reset'. Confirm that you want to erase the data and the phone will be reset.
Another alternative is to go to 'Settings > Backup & Reset'. Click on 'Reset' and then 'Reset Phone', confirm by entering the password if any. This is one of the effective methods you can use to fix any problems with your phone.
Go to GetDroidTips for more interesting and helpful content.