Apple iPhone 12 is a feature pack device with a big battery and powerful performance, but all this power in a small form factor creates a lot of heat, and users are facing severe iPhone 12 overheating issues from normal day-to-day usage. iPhone 12 is relatively cool when it comes to apps usage and games because of its high-efficiency processor, but if your device is getting overheat, then here are some tips to cool it down.
iPhone 12 is a premium category smartphone from Apple, and such heating problems are already taken care of by Apple. Overheating problems that make a user irritate and also cause a huge drain on the battery. There are several issues regarding overheating. iPhone users encountered overheating issues while charging their iPhone and doing some minimal tasks like browsing and even music streaming. Moreover, if you run many apps on iPhone 12, it will heat up soon. So the issue is now spread in all iPhones, which were released last year.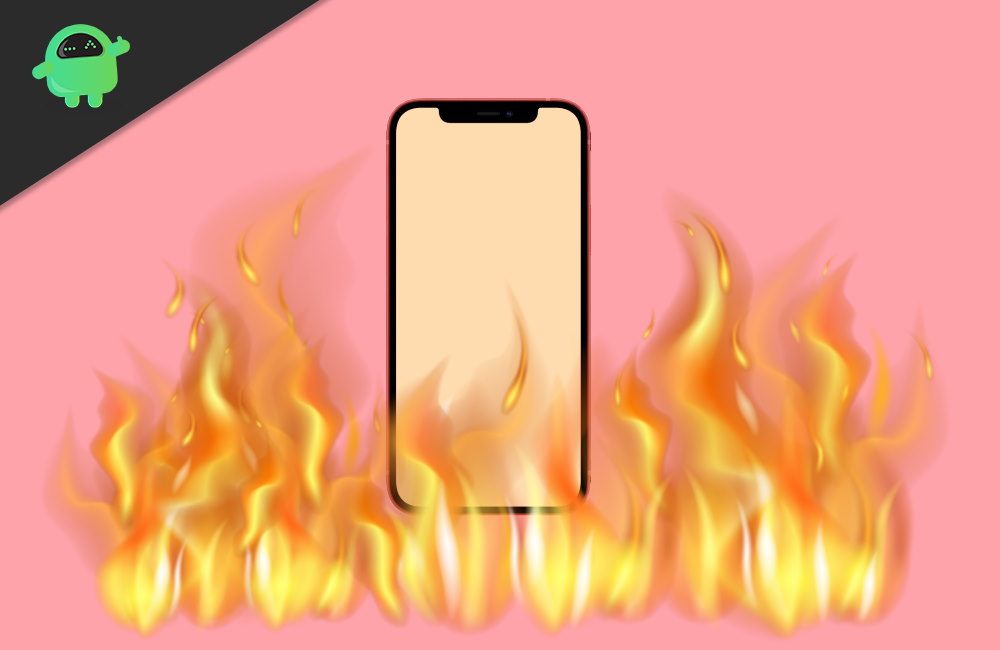 Fix: iPhone 12 Overheating Issue
Before we move towards the complex fixing troubleshooting steps, let us first examine the reasons behind this issue. However, there is a lot of reason due to which your iOS device gets heated up. These are probably the indication that your iPhone 12 is overheating.
A message pops up on your screen that says that "the iPhone needs to cool down before it can be used again."
High-end graphic apps are frequently crashing.
The screen display dims automatically, sometimes completely black.
The camera flash temporarily stops automatically.
Slow charging or charging may stop sometimes.
The signal becomes weak, and iPhone is in power-saving mode automatically.
If you also find these issues frequently on your iPhone 12then your phone, then the main reason behind this is overheating. You may get through these methods to fix the issue. Overheating is a common issue in recent times. If your iPhone is also getting hot, you can follow these methods to fix the iPhone 12 overheating issue.
Method 1: Remove Case/Cover of iPhone
Choose wisely for the cases and cover for your iPhone 12. Do not use bulky or cases that do not have sufficient space to release the device's heat. Instead, try the official designed to cover for better performance. However, you might think it is possible, but it is the basic troubleshooting, and it's really working, as reported by many users in the Apple community.
Method 2: Always Use MFi- Certified Charger
Apple does not offer any chargers with the newly launched iPhone lineup. This is a very controversial statement given by any smartphone Brand, so it could be the reason behind overheating. So it's our responsibility to buy only MFI- certified chargers that lows the risk of charging issues.
MFI stands for Made For iPhone that means these chargers are certified by Apple and absolutely safe for your iPhone. So if you also have a charging overheating issue, you might check your charger that is MFI certified or not. Sometimes this simple change can save many hazards occurring from the faulty chargers.
Method 3: Background App Refresh
Many users have a habit of not closing their apps after using them. Therefore they remain open for a long time. As a result, the active apps unnecessarily drain the battery frequently, which leads to overheating issues. Disabling this feature can fix the overheating issue. You can disable this by following these steps.
Go to the setting of your iPhone.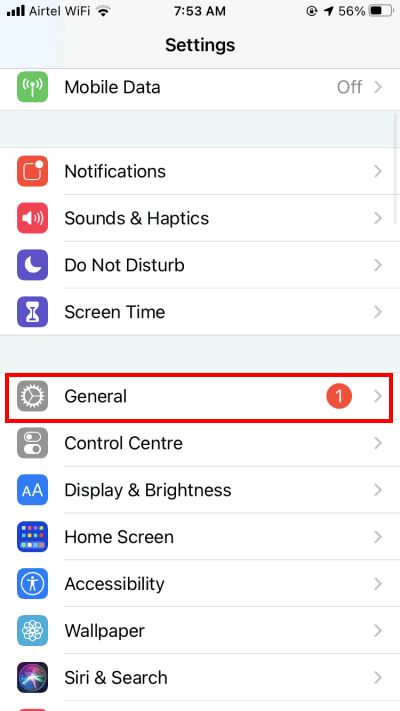 Tap on General.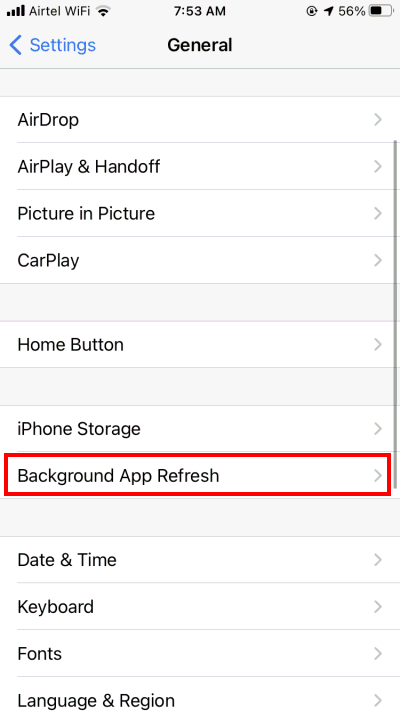 Select background App Refresh.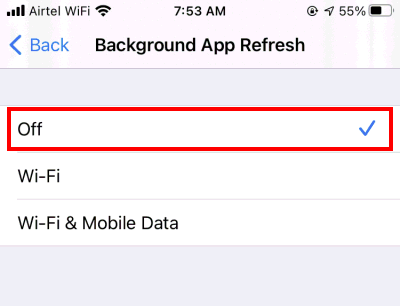 Turn off the App.
You can check if it solves your issue or not; otherwise, you can reschedule the Background App refresh feature.
Method 4: Turn Off Location Service
Location tracking is one of the essential apps for every device. You have to notice if it is properly close; otherwise, it continuously drains your iPhone. Due to excessive battery drain, your iPhone 12 may begin to overheat. The process of disabling location service is as follows.
Go to the setting of your iPhone 12.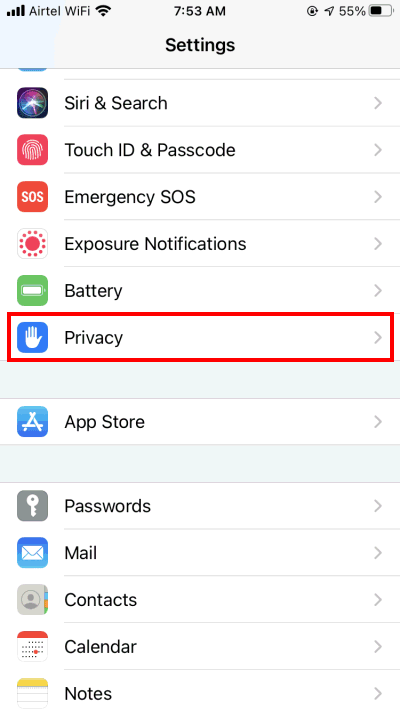 Tap on Privacy.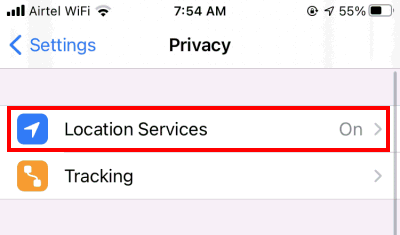 Then go to location Service and turn it off.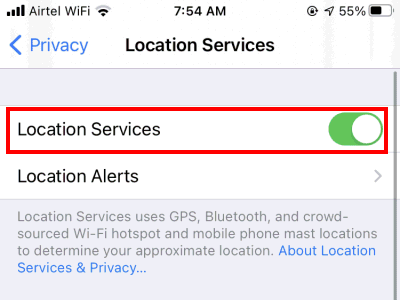 iOS also offers some options if you don't want to disable this feature. This is how you can use them:
Give permission to access or using location data only if necessary. Always give permission "for asking me every time." Apart from that, remember to allow the app to access your location only when you use it.
Method 5: Update To Latest iOS
Apple iPhone 12 has many bugs, and as per the user's review on the Apple community, they are trying to fix the overheating issue through a software update. The software update can rectify a lot of software issues, including overheating of the iPhone 12.
If the problem is with some hardware part, you can use a warranty from the Apple service center and replace the device. A software update may take some time according to its size and network speed. Make sure your battery percentage is greater than 50%. Here are the steps to update iOS on Apple iPhone 12.
Open setting on iPhone 12.
Tap on general and navigate to software update.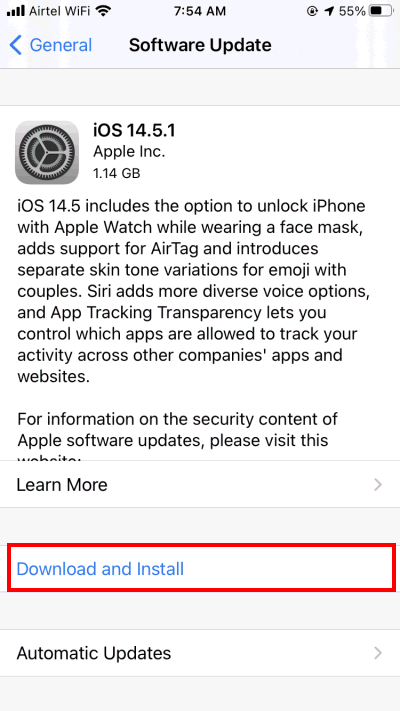 If any update is pending, there should be a notification for the same. Tap on Install now to install the new update.
Method 6: Hard Reset iPhone 12
When there is an issue, the basic troubleshooting is to reset your device hard; it is very reliable a lot of time. It solves all types of issues. The hard reset will turn all settings to their original. To do a hard reset, go through these steps.
Press and release the Volume up button of your iPhone 12.
Simultaneously press and release the Volume down button.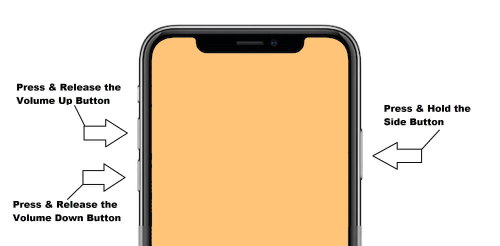 Hold the side button until the device is rebooted.
Then follow the on-screen instruction.
Conclusion
Hopefully, these methods will help you to fix the iPhone 12 overheating issue. Many factors are causing the Heating issues in all the recent generation devices. It isn't easy to find the exact heated part or from where it comes from. If your iPhone 12 is also has a heating issue, follow the above methods to fix this by yourself. Anyhow if the problem is not resolved, then contact Apple care for further resolution. If you have any questions regarding this, comment down below. We are happy to help.