Something that annoys every computer user is slow hard drives. Over time, software and hard drive corruption lead to bad sectors, fragmentation issues, and viruses, which eventually affect the performance of hard drives. It makes the hard drive slow in terms of read/write speed and response time. Luckily, there are a few fixes that you can try to fix this issue.
Here, in this article, we will take a look at a couple of fixes that will solve any slow hard drive issues in a Windows 10 system. The fixes mentioned below include a few quick fixes and an advanced one. As it is not possible to detect what could be the issue with one particular system, so give all of these fixes a try and see which works out for you. So without further ado, let's get into it.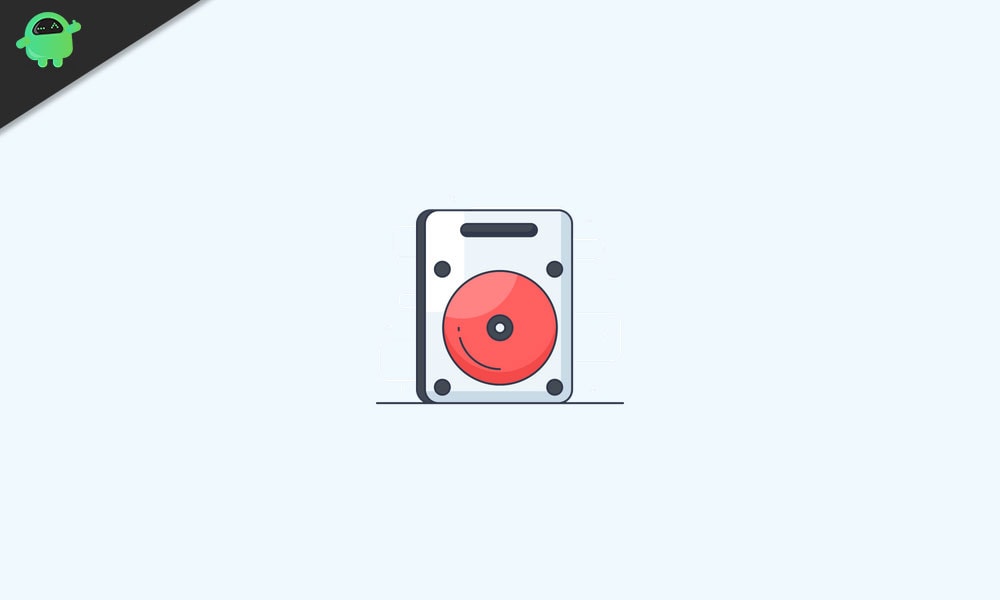 How to fix slow hard drive in Windows 10?
Slow hard drives can be the result of several reasons, but mostly it is due to viruses and corrupted memory stored up in the disk.
Clean up viruses using an Antivirus:
The most common cause behind a hard drive or system in general slowing down is malware and viruses. So, install an Antivirus onto your computer and perform a full system scan to detect any malicious files. Make sure to update the Anti-virus to the latest version before initiating a full scan. Not having an updated antivirus database will make your system vulnerable against viruses and malware developed in the most recent times.
Disable Programs:
Having too many applications and programs will also lead to a slower hard disk. These additional programs use up the system's resources, and this could lead to clusters of unnecessary data stored up in the hard drive. That will ultimately then impact the performance of the hard drives. So, disable the programs that are unnecessary to you, and it will result in less resource usage, which will ultimately result in better hard drive performance.
Right-click on the taskbar and choose the option Task Manager.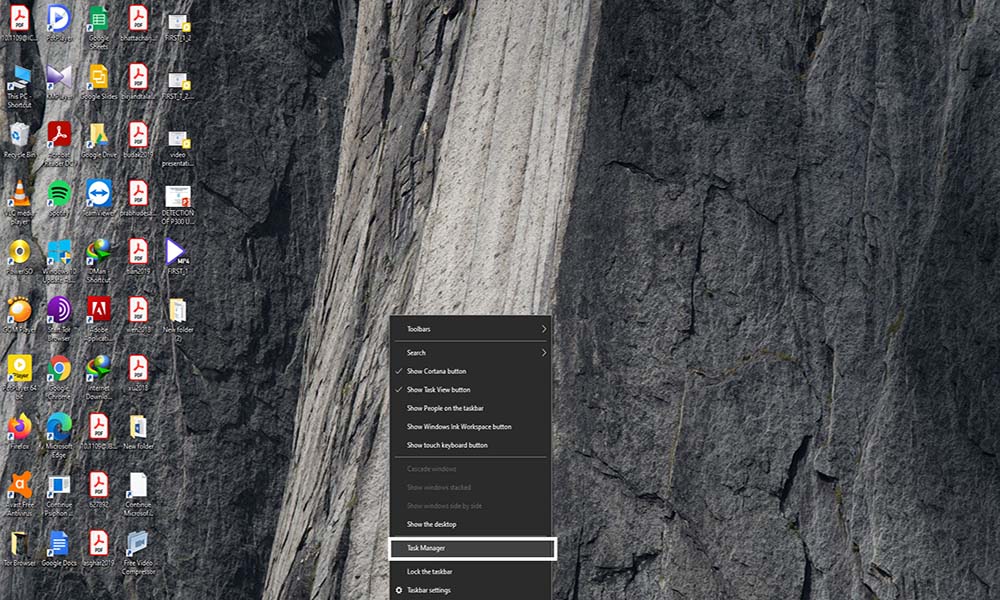 Then click on the Startup tab.
Find the programs that are not necessary to you and then click on the Disable button.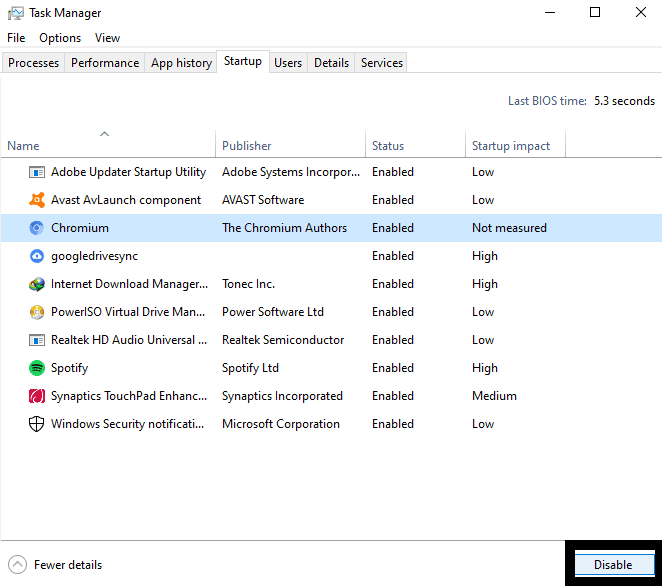 Restart Programs:
If you have been using your computer for a while, then you will have a few programs taking up the majority of your disk space. Try restarting these applications, and it will improve the performance of the hard drives.
Right-click on the taskbar and choose the option Task Manager.
Under processes, find the programs that are not necessary to you and then click on the End task button.
Then start the program once again.
Change the SATA Cable Port:
Sometimes, a simple plug unplug can also solve the issue. Disconnect the SATA cable of your Hard Drive from the first SATA port and then connect it to the last port available for SATA cable connection. Now you should see an improvement in response and read/write speed of the hard drive. This might not work for many users, though, but for some, this is the best quick fix.
Use Disk Defragment:
There is a built-in feature in Windows that performs a Defragment check on hard drives. You can use this feature to improve the performance of your hard drive too. It is, in fact, a highly recommended feature from Windows as it will optimize the hard drives connected to the system to make sure that it is running efficiently.
Open This PC window and then right-click on the hard disk drive which is slowing down.
Select Properties.
Click on the Tools tab.
Under optimize and defragment the drive, click on the optimize button.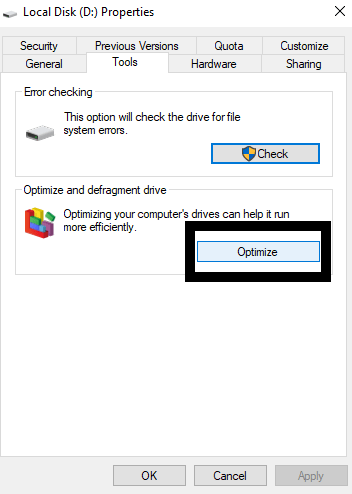 The process will then begin, and you will have to wait until its complete. The time for the entire optimization process will depend on the size of the hard drive. A more significant sized hard drive will mean more optimization and defragmentation time.
These are all the free and easy fixes that you can try to speed up your hard drive. There are some third-party applications available online too that can perform a better level of optimization, but that will require additional installations. If none of these fixes can solve your issue, then you try those programs too.
If you have any questions or queries about this guide, then comment down below, and we will get back to you. Also, be sure to check out our other articles on iPhone tips and tricks, Android tips and tricks, PC tips and tricks, and much more for more useful information.