In recent years, the gaming industry has experienced a significant surge. Historically, trends indicated the release of 2-3 games annually, often sequels or successors to earlier editions. However, times have changed. A proliferation of new development companies has emerged, bringing with them heightened creativity. Consequently, a multitude of new games are now entering the gaming domain. This growth has also paved the way for numerous game distributors, with Epic Games and Steam particularly standing out.
However there are some more distributors available, but Steam has a such image or I can say service that no one offers. And more likely this is one of the first movers in such an industry. Unfortunately In between various bugs reported by players that were addressed at the right time, and that's the kind of thing from Steam. But recently a Steam Error Code E87 troubled some Steam users. Noting that point here we would like to express our opinion and help you to fix Steam login Error code E87, so let's discuss it.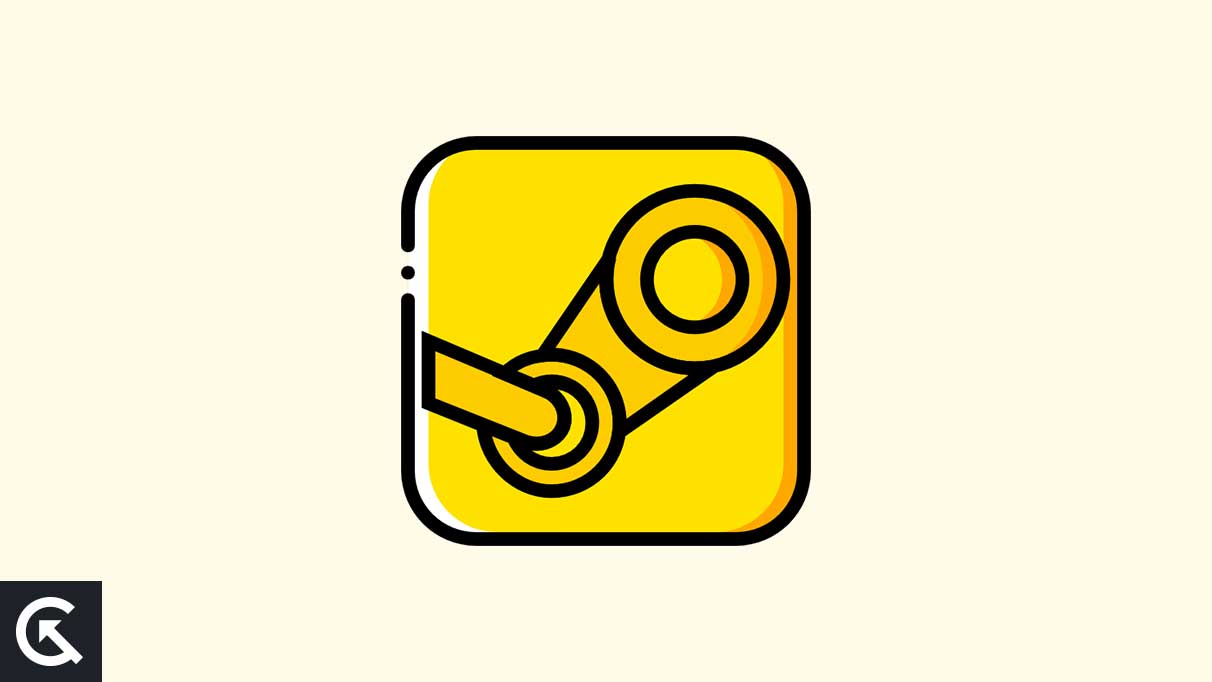 How to Fix the Steam Login Error Code E87
This is not the first time such a login error occurs, as before one login error arose. Steam, a popular digital gaming distribution channel, has 130 million active users. And if such a login error arises we all can consider how frustrating it would be for this entire userbase. The surprising thing is that even though such errors become now prominent but still developers have not made any acknowledgment of such login issues. And we understand if you pay for something and do not get will result in deep pain.
For this thing, we tried to gather the causes because of which such login errors occur. And after researching different aspects, we find a few things to consider. To be specific, based on user experiences and their self-tried things, it found that incorrect passwords, app cache, disabled permissions, or appearing under the Windows Firewall list. You will notice all these causes are ultimately stopping Steam to open. On that note, below we are sharing some proven troubleshoots to fix the error.
Attempt a complete logout
Thanks to Steam and its availability, we know that Steam is widely available on different platforms. Initially, it looks cool that we can access our Steam from anywhere. But it has been observed that users who have logged in to their Steam account from multiple devices getting the E87 error code. However, it is yet to know why such things happen but it's true. So, as you are getting login Error code E87, it means you should first check multiple device login. If exist, then do a complete logout from all devices and again try to log in. To do that, follow the instructions below.
Launch Steam on the device where you want to log out.
Then click on Steamcat left corner and next to Settings.
Under settings, Head to the security tab >> manage Steam Guard.
Scroll down and Click on Deauthorize all devices.
That's it, from now you will be logout from all devices.
Reset and Create a new password
The second thing you can try to fix Login error E87 is to set a new password for your Steam account. Since you have not accessed your account for a long time. And now you are logging seems as somewhat unauthorized access. For that, To access your Steam account without experiencing that login error, you should start things from scratch. I mean to say, create a new password for it. And such a thing can only happen when you reset things. Although, it seems an easy task to explain things clearly, here are steps to reset and create a new password.
Visit the official Steam website.
From there, click on the login tab.
Next type your Steam account ID and hit the forgot password.
After that, click the reset link sent to your mail ID.
Then Create a new password there.
Confirm that newly created password and you are done.
Correct your System Date & Time
Steam Client works and showcases data according to time zone. And as you are trying to log in to Steam servers.and In the case at that time If your system time is unorganized or set to that time where Steam can't accept login requests. It will happen continuously until you set the date and time with respect to your country's time zone. We have self-tried this fix and found it useful for numerous players. I know some of you don't know how to set a date & time, so here are steps to do so.
Navigate to your Windows Search bar.
From there, Search for Change Date and Time.
Now select the best result from it.
Then select the time zone and set the time and date accordingly.
After that, Apply those changes and restart your PC.
That's it, you are done.
Clear Steam Corrupted Cache
Whether it is on a smartphone platform or PC, Cache files are the most important storage strength that empowers your application to load and run faster. In every CPU-equipped gadget such memory always exists. I know you are feeling glad to know that. But remember these files get corrupted over a period of time. It happens because third-party sites inject such files gradually. For that matter, the cache files get corrupted and stop Steam-like apps to run or launch. Like here people facing problems with login so in such cases clearing cache files would be the best option. So, To clear it follow the instructions below.
Simply, Press the Windows + R key simultaneously.
Then you will see the Run dialog box will open up.
Now type Steam. /flushconfig and press enter.
Following this, the Steam app's corrupted cache will be clear.
Lastly, Restart your PC and try login in again.
Mark Steam.exe file as Windows Firewall Exception
Windows are made with such algorithms that no application on your system cannot access the core parts. These restrictions are set up by Windows Firewall. And like here we have tried the different solutions that we can do. But users who can't find satisfactory results are advised to focus on this fix. Here you all need to do is add the Steam.exe file to the Windows Firewall Exception list. As once you add it there, Windows Firewall marks it as an exception, the system allows it complete access to Steam Servers which means login to a Steam account. So, To do that follow these steps.
Simply, Head to the Windows Search bar.
Then search for Firewall & Network Protection.
After that, Click on the foremost result.
Now click on Allow an app through Firewall.
Next, select change settings and click on Allow another app.
Then Click Browse >> Steam >> Click Add.
That's it, Steam.exe has now been added to the Firewall Exception list.
Besides that, we assume that you have attempted basic troubleshoots before all this. Here basic troubleshoots means trying Steam to run as an administrator, proper internet connectivity, and so on. I hope most of the users who previously faced login error code E87 are now satisfied and keenly enjoying their favorite game on Steam. Since we have here mentioned all the proven fixes. However in any case, if any user finds difficulty then we recommend them to look for official support, as they would provide you with personalized assistance.