Xiaomi Redmi Note is one of the successful product. The phone was sold in seconds at the flash sale on online markets. The quality, features and customer service supports from the manufacturers gained trust from their users. The firmware, as well as hardware, undergo rigorous testing before getting released to the market. This helps to attain perfection for the products but rarely some of the features get buggy. Users report a certain sound related issue with the Xiaomi Redmi note series smartphones. So here we discuss problems and some fixes for Xiaomi Redmi Note Sound Problems that you can try yourself to fix your phone.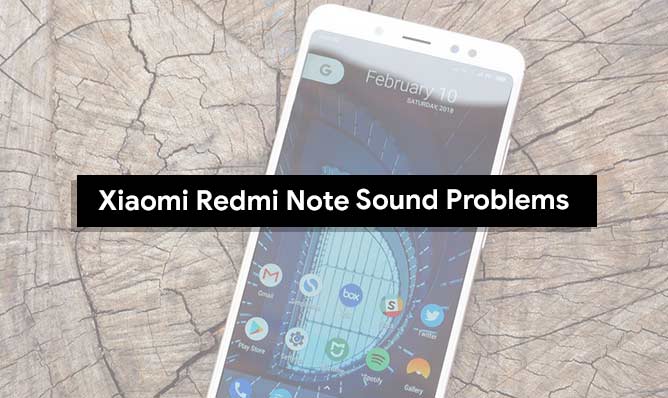 Some of the most common issues faced by the Xiaomi Redmi note users.
Speaker gets muted while calling.
No sound during the call
Volume freezes while playing media.
Unable to increase volume from a particular level.
Fixes for Xiaomi Redmi Note sound problems.
Here are some fixes for you to try out if your phone faces the problem with sound output.
Make sure that the volume level is high enough to hear it clearly. For doing this go to settings > sound> increase volume.
If you experience low sound during the call, then try to increase the sound using the volume button.
If you still face problems with low volume during the call then maybe it is because of the network coverage. Try to move to a new place so that the network reception can be increased.
If you face this problem in only at your home or workplace it is because of the network coverage issue. Since it's is not practical to move around when you receive calls when you are at home or workplace, it is better to install a signal amplifier. You can buy this online or is available at electronic shops.
Test mic/speaker. By calibrating or testing the mic and speakers you can understand whether the issue is related to hardware components. To do this go to dialer and dial ##6484##. By doing this you will get options to check components individually. Then check mic and speakers if there is an issue it is better to give the phone for repair.
If none of the above steps works, try resetting the phone. Go to settings> Back up and reset > Factory reset. This might delete all the data so it is always better to backup before you reset.
If still, the problem sustains it should be diagnosed by an expert or a professionally certified person. Or you can contact customer service center and send it for repair.
Hope all these solutions will help to fix Xiaomi Redmi Note sound problems. If you have any queries, feel free to ask via comment or contact us page.