As the title of this article suggests, whenever some of the Adobe Premiere Pro users are trying to render a video with the Nvidia GPU and want to choose 'Hardware Encoding', it says "Your System's Hardware Does Not Support Hardware Acceleration for the Current Settings" error message. Although some users can use the 'Hardware Accelerated' option in the timeline, it's not available on export, unfortunately. Now, users are asking is there any fix?
Adobe Premiere Pro is a timeline-based video editing software application by Adobe Inc. and is available as a part of the Adobe Creative Cloud licensing program (paid). Obviously, Adobe Premiere Pro is a successor version of Adobe Premiere that has been used by professionals and content creators for years. According to several reports on the Adobe Support Community, plenty of users are experiencing this specific issue even though the hardware is powerful.
Fix: Your System's Hardware Does Not Support Hardware Acceleration for the Current Settings
Some affected Adobe Premiere Pro users are really confused because there are multiple 'hardware encoding' options available. For activating a GPU within Premiere in the Project settings dialog, the Mercury Acceleration option is available. For the Nvidia GPU card, if users set that to CUDA then Premiere Pro will use the GPU only for the required things and nothing else. While in Preferences, there is an option for hardware encoding which is CPU dependent, not GPU.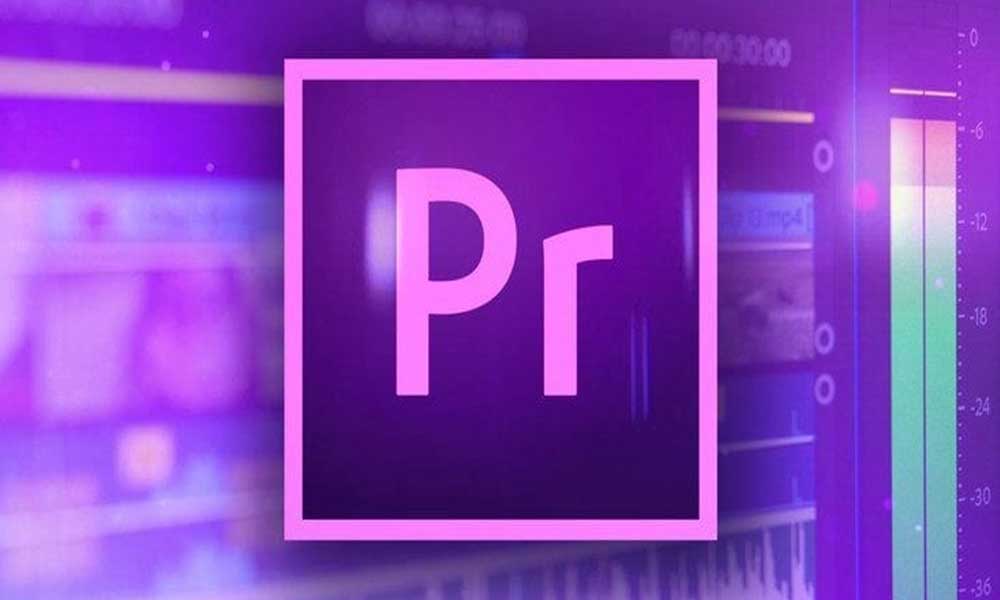 Additionally, in the Export dialog box, there is the little phrase that appears only in H.264 encodes, about 'software' or 'hardware' encoding which is also CPU dependent, not GPU. Finally, the CPU 'hardware encoding' for H.264 encodes only available for a 1-pass encode. There is no application available that can offer 'hardware encoding' with a 2-pass encode. But there may be a possible reason mentioned below that can be applicable for you.
Note: The chances are high that your system configuration is too old or isn't powerful enough to support Hardware H.264 Encoding at all. Whereas Apple configures all of its systems with discrete GPUs which can also be a reason because Adobe currently doesn't support hardware acceleration of H.264 encoding using a discrete GPU. (Source)
Well, here we've shared a couple of possible workarounds that should gonna fix the issue if your PC hardware is compatible with hardware acceleration of H.264 encoding whatsoever. So, without wasting any more time, let's jump into it.
1. Enable Hardware Accelerated Encoding
It's recommended to enable two mentioned hardware-accelerated encoding options in the Adobe Premiere Pro software to check for the issue.
Open the Adobe Premiere Pro application > Click on Edit.
Go to Preferences > Go to Media… > A popup window will open.
Now, you'll see two options below that should be checked or enabled. If not, select both of them.

H264/HEVC hardware-accelerated decoding (requires restart)
H264/HEVC hardware-accelerated encoding (requires restart)

Once selected, make sure to click on OK to save changes, and reboot the PC to change effects immediately.
If in case, the Hardware Accelerated Encoding option is not available in Adobe Premiere Pro then you can follow the steps below.
Press the Ctrl + F12 keys on Windows (CMD+F12 on Mac) to open the Console popup window.
Here type hw and search for hardware from the search bar inside the popup.
Make sure that the 'ExporterMPEG_Simulate_Bad_HW_Driver_For_Export' option is set to "False". [Unchecked]
If it's checked or enabled then just disable it and go back to the previous method. You'll find those options after this.
3. Adjust Export Settings
Finally, you'll need to adjust the export settings option once you finish editing your video. To do so:
After completing the video editing on Adobe Premiere Pro, click on File.
Go to Export > Select Media… and the Export Settings window will open.
Now, click on Format and choose 'HEVC (H.265)' from the drop-down menu.
Make sure to select Preset according to your preference > Scroll down the Video tab option to find out Encoding Settings.
Under the Encoding Settings option, you'll need to select 'Hardware Encoding' for Performance.
Next, scroll down the list further and search for 'Target Bitrate [Mbps]' > Drag the slider to 20.
You should also select Bitrate Encoding to VBR, 1 pass > Select Quality to Higher.
Then select 'Use Maximum Render Quality' > Finally, click on Export.
Wait for the video to be exported depending on the CPU/GPU performance.
You're done. You won't gonna receive Your System's Hardware Does Not Support Hardware Acceleration for the Current Settings error anymore.
That's it, guys. We assume this guide was helpful to you. For further queries, you can comment below.