Fortnite is one of the popular online video games by Epic Games that did release back in 2017. Though developers offer plenty of patch updates to Fortnite, it seems that there are a couple of bugs and errors present. Whereas more and more new issues troubling players that we can't deny. Recently, a lot of unfortunate players have started reporting that somehow the Fortnite Successfully Logged Out Error is appearing to them which basically logged out of their accounts automatically.
Now, if you're also encountering the same error at your end then don't worry. The 'successfully logged out' error in Fortnite indicates that player accounts have been signed out which might happen due to the game server. Any kind of technical issues at the server end can cause such errors which prevent players to get into the game properly. As this is a frustrating issue and affected players can't log into the game easily, they'll need to wait for the official fix.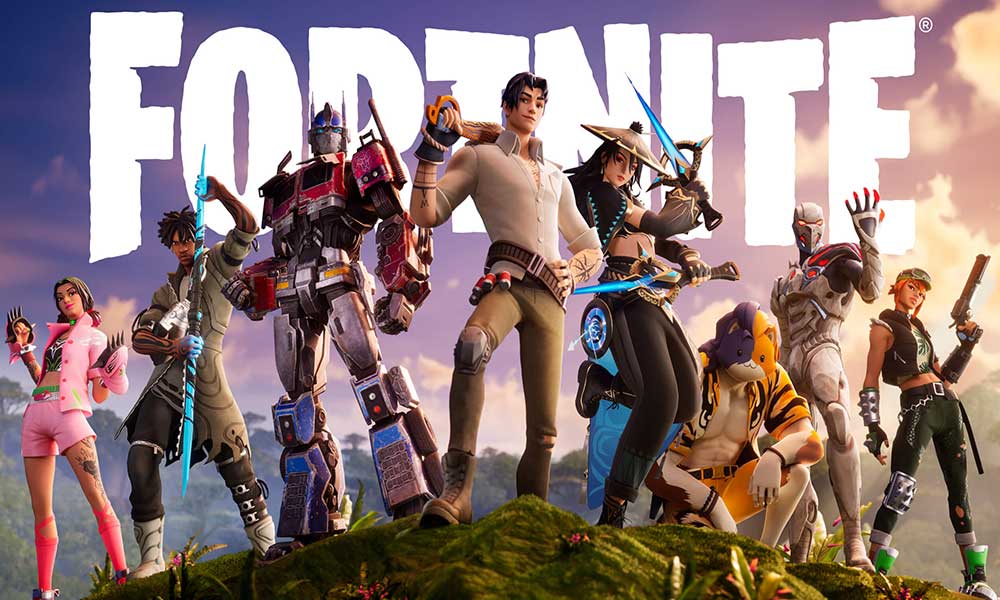 Fix: Fortnite Successfully Logged Out Error
If we take a deep dive into this issue, Epic Games did acknowledge it earlier and has already fixed it. But somehow this same issue starts appearing again.
We're currently investigating an issue with some players receiving a "successfully logged out" message when attempting to login to Fortnite.

We'll let you know when we have more details. pic.twitter.com/d8EUsS1OcY

— Fortnite Status (@FortniteStatus) January 18, 2023
The log-in issues have been resolved. Thanks for your patience! pic.twitter.com/qbZGhRnbpv

— Fortnite Status (@FortniteStatus) January 18, 2023
Luckily, there are some potential workarounds mentioned below that should come in handy for you. Ensure to follow all methods one by one until the problem gets fixed. So, without further ado, let's jump into it.
1. Restart the PC
The chances are high that somehow your PC is going through a temporary system glitch or cache data issue. In that scenario, the system resources of the PC might gonna encounter several problems whatsoever. So, make sure to restart the computer properly to check for the issue. Multiple reports are coming out that a normal reboot of the PC can easily fix temporary glitches.
2. Run the Game as an Administrator
Make sure to run the game exe file as an administrator to avoid user account control regarding privilege issues. You should also run the game client as an administrator on your PC. To do this:
Right-click on the Fortnite application file on your PC.
Now, select Properties > Click on the Compatibility tab.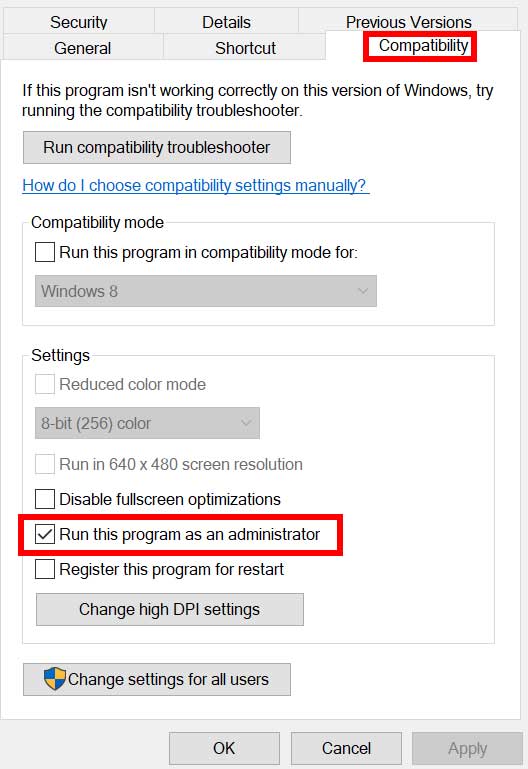 Make sure to click on the Run this program as an administrator checkbox to checkmark it.
Click on Apply and select OK to save changes.
3. Check Your Internet Connection
The chances are also applicable that your internet connection somehow has an issue with slow speed or stability. It's better to run a speed test of the connected internet online and try playing other multiplayer games. In case, there is an issue with the internet connection at your end, try switching to a wired (ethernet) connection from Wi-Fi or vice versa to cross-check the issue.
Contact your internet service provider (ISP) to get it checked and ask to fix the issue. You can switch to a different ISP or upgrade to a higher plan.
4. Log Out of Your Epic Games Account and Log Back In
Some reports claim that logging out of the Epic Games account and then signing back into the account did fix the issue. Make sure to do that to check if the problem still persists or not.
5. Update Fortnite
Another thing you should do is update your Fortnite game on the PC by following the steps below to ensure there is no outdated patch version troubling you.
Open the Epic Games Launcher > Click on Settings.
Scroll down to the Manage Games section.
Select Allow Auto-Updates checkbox > Expand the menu for Fortnite.
Ensure that the game has the Auto-update box checked.
Exit the launcher and open it again to refresh the system.
6. Repair the Game Files
Sometimes corrupted or missing game files might trouble you a lot with the game launching and logging. It's recommended to verify and repair the game files by following the steps below to fix it.
Open the Epic Games Launcher > Go to your Library.
Click on the three dots icon next to Fortnite.
Click on Verify > Wait for the repair process to be completed.
Once done, reboot the PC to apply changes.
7. Check the Epic Games Server Status
You should check the Epic Games Server Status at your end to ensure there is no issue with the server downtime or outage. Sometimes technical faults or server downtime can trigger a Fortnite logged-out error for the players. If the server outage is happening, just wait for a couple of hours before trying again.
8. Reinstall Fortnite
You should try uninstalling and reinstalling the specific game on your PC to ensure there is no issue with the installed game files or version. To do this:
Open the Epic Games Launcher > Click on Library.
Click on the three dots icon next to the Fortnite game.
Now, click on Uninstall > Wait for the game to be uninstalled.
Once done, reboot the PC to apply changes.
Finally, open the Epic Games Launcher, go to the store page, and reinstall Fortnite again.
9. Contact Epic Games Support
If none of the methods worked for you then make sure to contact Epic Games Fortnite Support for further assistance. You can create a support ticket for the same. With the help of a ticket, Epic Games will investigate the issue and try resolving it from the server side.
That's it, guys. We assume this guide was helpful to you. For further queries, you can comment below.