The Garmin Vivoactive series offer the same tech that the ultramarathon-running elite use in their watches, but in a more accessible format. The rest is what you will get from a Forerunner, even if you won't get all the pro-style advice. A number of positive developments followed shortly thereafter. It has a touchscreen, which is still somewhat rare for smartwatches.
This watch isn't bought for its battery life; it's for its design. With an 8-day battery life in smartwatch mode, 18-hour battery life in GPS mode without music, and 6-hour battery life in GPS mode with music, it's perfectly adequate, especially compared to Fitbit and Apple Watch models. However, most bulkier competitors will be able to outlast it in terms of battery life.
But unfortunately, for some users, the Garmin Vivoactive series is not connecting to GPS which they are facing. However, you do not need to worry as we have some fixes to this problem. So, let's check them out: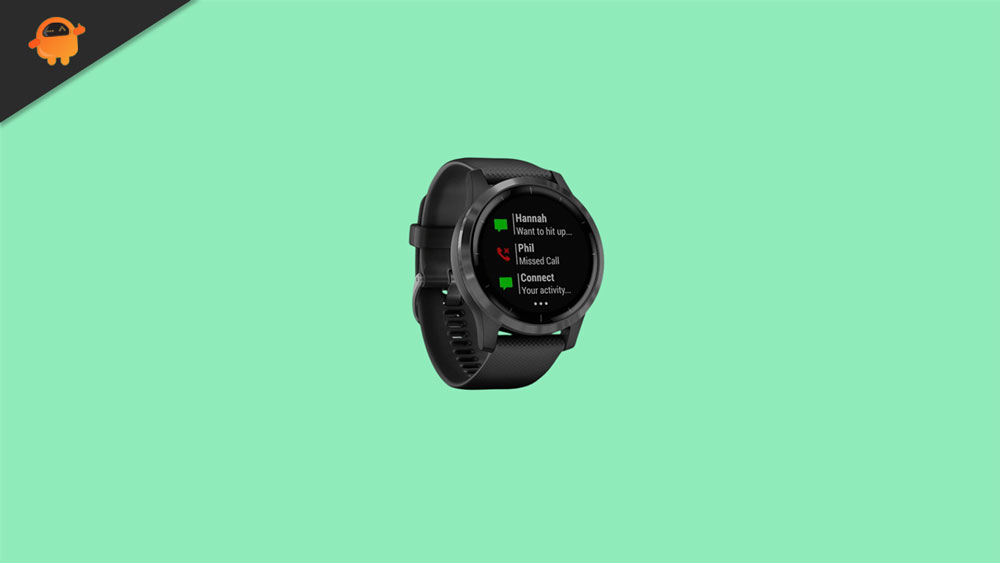 How To Fix Garmin Vivoactive Series Not Connecting to GPS
There aren't many fixes available using which you can fix the Garmin Vivoactive Series not connecting to GPS issue. So, let's check out those fixes:
Fix 1: Check the GPS Positioning Setting
It is possible that the GPS positioning setting on your watch might not be set properly or have any random bugs due to which you are facing this issue. Therefore, we advise you to try to turn off and turn on the GPS in order to refresh it. So, let's check out how to do it:
You can access the System menu by long pressing the top button on your Garmin Watch.

You can find the System Option by navigating to it.

Click on Sensors.

Select GPS from the menu.

If your connection isn't working, turn it on or off to refresh it.
Fix 2: Turn On The Bluetooth
Your Android or iOS mobile phone may have been accidentally turned off, or you may not have noticed that the Bluetooth connection is on. If your device doesn't have Bluetooth enabled, try turning it on. If you want Garmin Connect to access your iPhone or Android phone's information, you need to grant it access.
Fix 3: Change the Data Recording Setting
There are many users who reported that by changing the data recording setting, they successfully fixed the Garmin Vivoactive series not connecting to the GPS issue. So, you must also try this out and check whether it helps or not. Therefore, let's check out the steps:
You can access the

System

menu of your Garmin watch or fitness tracker by opening the menu.

Select

System Options

.

You can record data by selecting

Data Recording

.

Make sure that

Every Second Recording

is selected. You can select Smart Recording if it is already set to Every Second Recording.
Fix 4: Make Sure your Location has a Good GPS Satellite Signal.
You may not be able to use your GPS if you are in a remote area, surrounded by tall buildings, or have no satellite signal. Make sure you're in an elevated or open place before trying to connect again. However, if your location is fine, you can also try the following methods.
Fix 5: Update Your Garmin Watch
Now, in case none of the methods mentioned above in this guide helped you fix the Garmin Vivoactive series not connecting to GPS, then you must try updating your Garmin watch, as in the past, this has helped many people fix this kind of error. Therefore, let's find out the needy steps to do that:
Open the

System

menu.

Go to the

System Options

menu.

Select the

Software Update

option.

The Garmin Watch or Fitness Tracker will automatically install available updates when it is turned on.
Fix 6: Perform a Reset on your Garmin Watch
As the last restore, you must try performing a reset on your Garmin Vivoactive series watch, as this is the last option that you have in order to resolve the not connecting to GPS issue. So, let's check out the needy steps to do that:
Your Garmin watch should have a Light button. To turn your watch off, hold the button for a long time.

You can turn on your watch by long pressing the Back button.

You can reset your watch by selecting Yes when prompted.

Make sure your Garmin watch is set up correctly again.
Also Read: How to Fix If Garmin Vivoactive Not Charging?
So, that's how to fix the Garmin Vivoactive series watch not connecting to the GPS issue. We hope that you find this article helpful. Meanwhile, in case you need more info, comment below and let us know.