If you own an Android phone and have been wondering how you can quickly access the Google Weather section that is available in the Google Now Feed, then you are absolutely in the right place. Read on to discover how you can get the Google weather app on your phone.
Google is a software giant as we know it and controls a large chunk of smartphone apps and the ecosystem that billions of people depend heavily on a daily basis. One of the most successful products that Google distributes is undoubtedly the operating system that 90% of the phones run on, Android. When Google first bought Android, it was a very bare-bones experience, with nothing to suggest that a company like Google would own it. However, over the years, we have seen how drastically all the Google apps have affected and taken over not just the Android devices, but even the iPhones.
This is all possible due to the monopoly that Google has when it comes to the internet side of things. Most people have Google as their search engine, and Google Chrome as their default web browser. This was when Google realized how good its products are working and decided to fuse in more of Google stuff in its smartphones. This is where the Google Now Feed comes into play. If you own a Pixel or Android One device, you should be able to access the Google Now Feed by simply swiping towards the left of your home screen. The Google Now Feed is a centralized hub for news, weather, time, and other information that you might find useful or intriguing.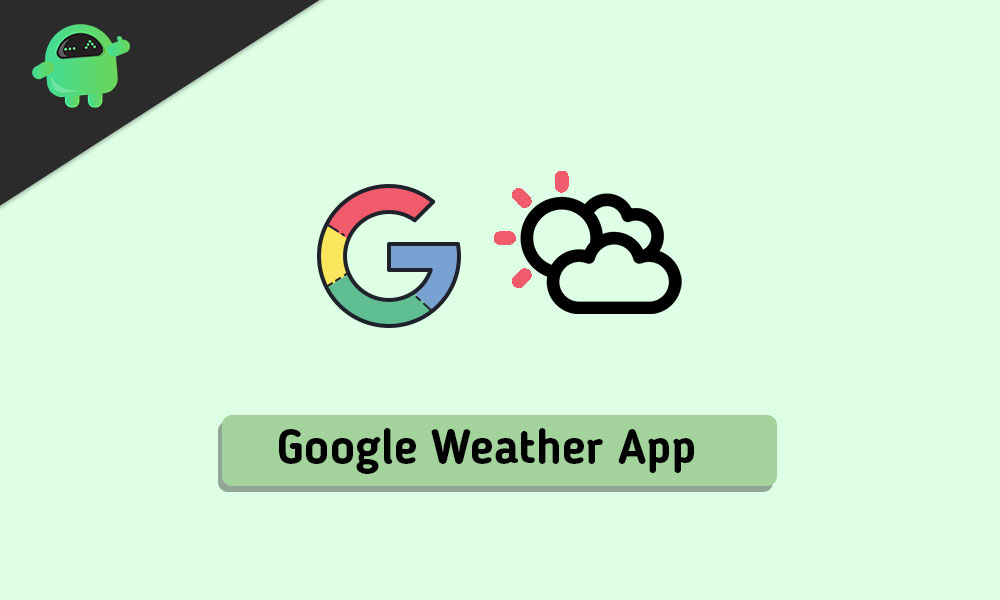 One such card that most people usually use the most in their feed is the weather one. It displays the weather in your state or city and with timely updates too. It is quite useful if you need to be sure of any thunderstorms or sudden rainfall that might ruin your plans for the day. This weather card is only a swipe away for people who own Pixel, or Android One supported devices. However this is not the case for most of the Android users. On phones where you can't simply access the Google Feed directly by a swipe, you will have to launch the Google app first and then scroll to find the weather app. This is quite cumbersome and eats away a lot of your time.
Luckily, we have a workaround for you. If you own an Android device running Marshmallow or higher, then you can simply get the Google weather app on your home screen. It appears as an app and directly launches you into the weather section of your Google Now Feed. The way you can enable it is pretty simple and would take less than 2 minutes. So, without any further delay, let's see how you can quickly get the Google weather app on your phone's home screen to make it quick and easy for you to check on the weather!
Steps to Get the Google weather app on your phone
The first thing you will have to do is find the weather card in your Google Now Feed. You can launch the Google app on your phone and scroll to find the weather, or simply type in "weather" into the search bar to bring it up. However, if you have Google Assistant-enabled, you can simply ask it to show you the weather with a simple command such as "how's the weather."
When the card pops up, tap on it to reveal the hidden Google weather app.
Tap on the hamburger menu (three lines) on the top left of the app, or simply swipe right from the edge to bring up the app menu.

You should now see an option called "Add to the home screen." Simply tap on it, and it should bring up the app icon that you can drag and add to your phone's homescreen.
Voila! You have successfully added the Google weather app shortcut on your phone's homescreen. Now you can access it right away without the need to launch the Google app every single time like before. Do note that the above feature has only been reported to work on a few devices, so if the "add to home screen" option does not show up for you, try your luck in a few days! If you have any queries regarding our guide on how to get the Google weather app on your phone, please do mention us in the comments below, we would be more than glad to assist you through the procedure!