Everybody is locked at their homes, thanks to the Social Media services for allowing us to communicate with our friends and families at a distance. It is undoubtful that the video calling feature makes us feel much connected with our loved ones far from us. Today there are so many such services, including Zoom, IMO, Google Duo, Whatsapp, etc. However, with such a huge variety, one might wonder what could be the best video calling option for them? Well, in this case, we are going to compare two of the most widely used services in Google Duo vs What­sApp test.
Firstly, both these apps are very popular and surely reliable too. While Whatsapp belongs to Facebook, Google Duo, on the other hand, is owned by Google itself. Hence, both the apps come from a trusted background and offer the best of their service. In this article, we are going to see a detailed comparison between both of them and find out which one is better.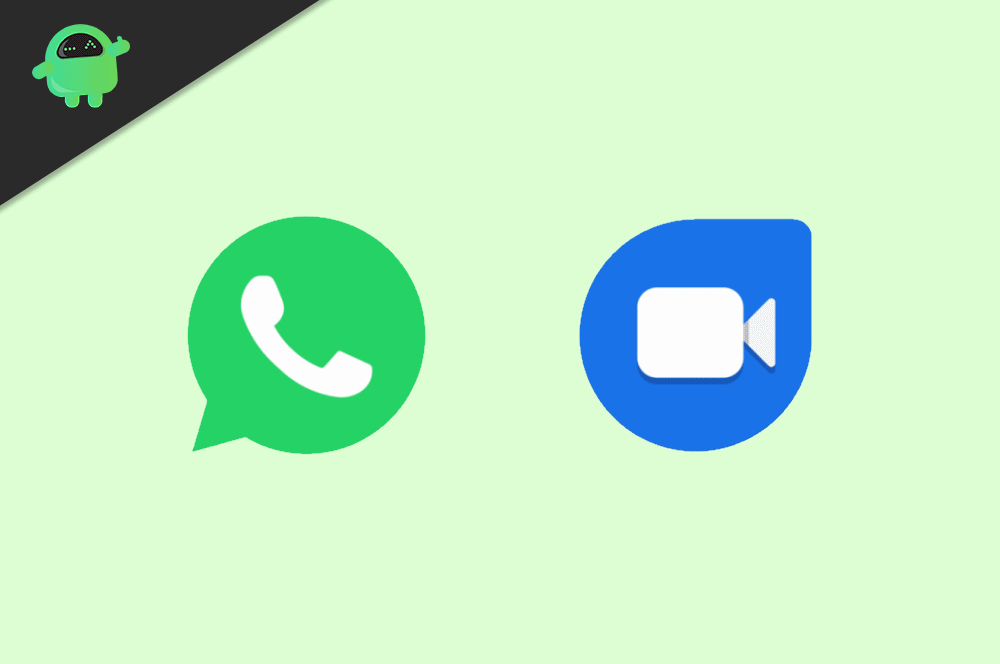 Google Duo vs What­sApp: Which is the best app for Video Calling
Being two of the most consistent social media service, it is hard to consider one of them as the best. So, here we are going to look at a fair comparison based on several important factors as a video calling app.
Easy Accessibility
Both Whatsapp Messenger and Google Duo are easy and fast to navigate. They make use of your contacts to make video calls rather than any email or other user account. If you have the recipient's number saved on your device, it only takes a single tap to make a video call.
User Interface
When we see the interface of Google Duo, it appears to be quite simple. As you open the application, you are welcomed with your front cam view. Below you can see the list of contacts who are on the duo. On tapping on any of these contacts, it gives you the options for making voice calls, video calls, or simply record a video message.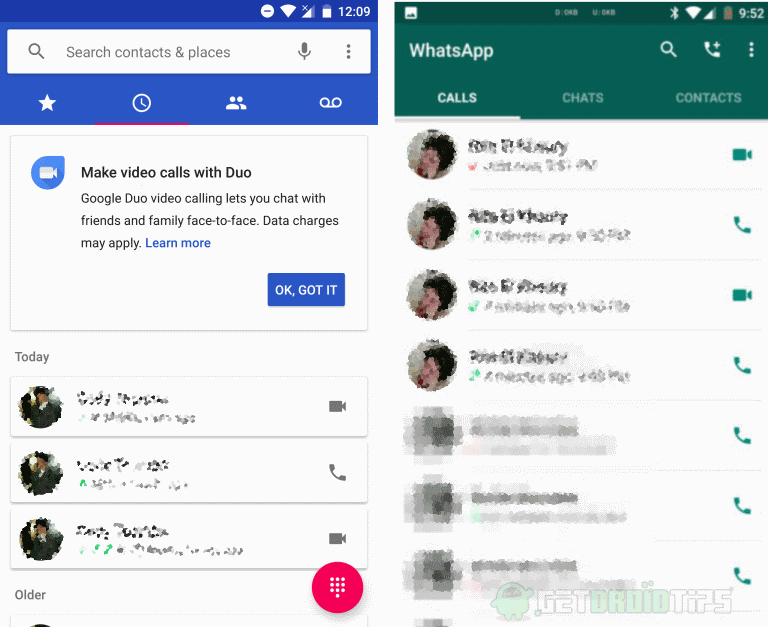 On the contrary, Whatsapp provides you with a list of your chats as you open the application. Now, you can either click on any of the chats and start a video call or simply swipe to the calls tab and make a call to whomever you want.
Cross-Platform Availability
For any reputed app, one of the main USP behind their popularity is their cross-platform availability. Luckily, both Whatsapp and Google Duo is available across most of the major platforms, including iOS, Android, and even for PC/Laptop. However, Whatsapp doesn't allow video calling on desktop, unlike Duo. But it provides desktop clients for Windows as well as Mac, whereas Google Duo is available only in the web version for desktops.
App Features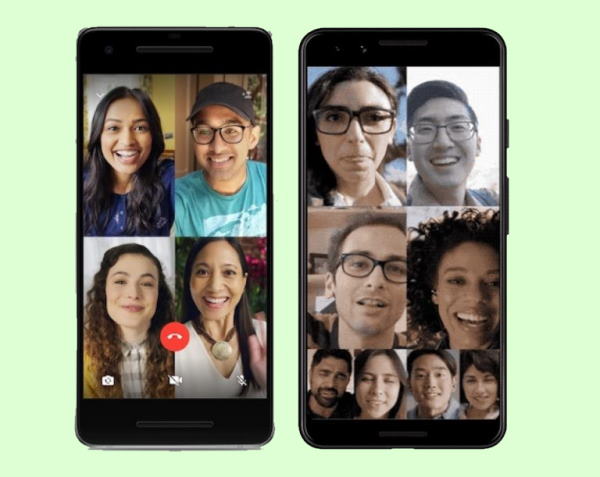 Whatsapp is a one-tier platform satisfying all your communication needs. In here, you can send text messages, voice calls, and video calls too. The app offers centralized control over all your conversations and further allows you to share images, videos, and other files.
Also read: How Much Bandwidth Does Video Calling Use in 2020?
On the other hand, Google Duo is specially designed for video calling. Besides, you can also send temporary messages that last for the next 24hours, which is more like the Whatsapp status. It supports different formats like recorded video or audio, or simply a note containing your message.
Video Calling Experience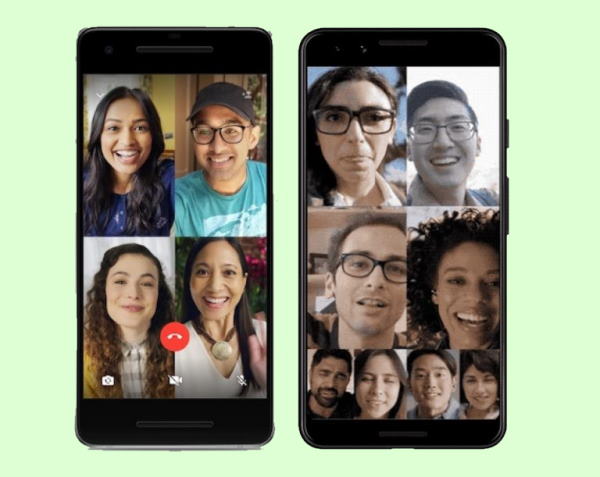 Coming to the most important part, the video calling experience in Google Duo is far better than that of Whatsapp. This is because it's easy and consistent user experience. Google Duo offers a much better interface for video calls, and the quality is, of course, pretty impressive.
In case you are having a low internet connection, Google Duo can still manage its video quality up to an extent. While you might face "Poor Connection" alerts in Whatsapp, causing the video to pause in middle. This actually brings one of the most noticeable differences between the video calling service of both these apps.
Also read: 20 Best Google Duo Tips and Tricks That You Should Learn
Apart from that, when it comes to group video calling, Whatsapp only supports 4 users at a time. But in Duo, you can add up to 12 people in a group call. Plus, each group is saved in your account so, when you make a call the next time, you don't have to keep adding them again and again.
Video Calling Filters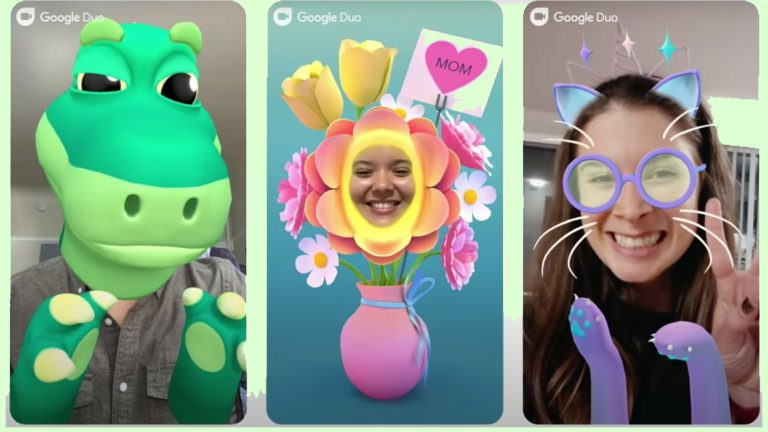 Adding cool filters while video calling seems fun. Surprisingly, Google Duo offers some really amazing effects which you can add while on a video call. There is a bunch of fun and interesting collection in the Effects and Filters option in Duo.
However, this thing is missing in the Whatsapp video call feature. Here, you can simply start a normal video conversation with your friends or family. There is nothing much interesting about the video calling option in Whatsapp as compared to Duo.
Conclusion
Hence, all these things make Google Duo a more refined video calling app. Although Whatsapp offers a bundle of other features, which makes it a complete app for holding conversations. But in the Google Duo vs What­sApp, Duo nails it in every aspect. It offers several attractive features and much reliable service than Whatsapp. Let us know which one you think is better among these two, or if you have any other suggestions.