When it comes to choosing between Google Photos or Google Drive, there's always a sense of doubt in each. Firstly, they do perform the same task, which is to sync all the storage photos and videos. Much like many other Google apps, they are also siblings that share the same features and characteristics. For instance, Google's Task App and Google Keep feel like they are using the same skeleton.
As the users are in uncertainty, which one to use, and which one is better. So to clear all this, in this guide, we will cover some of the most important features in both that may help you decide which one to go for. Let's begin!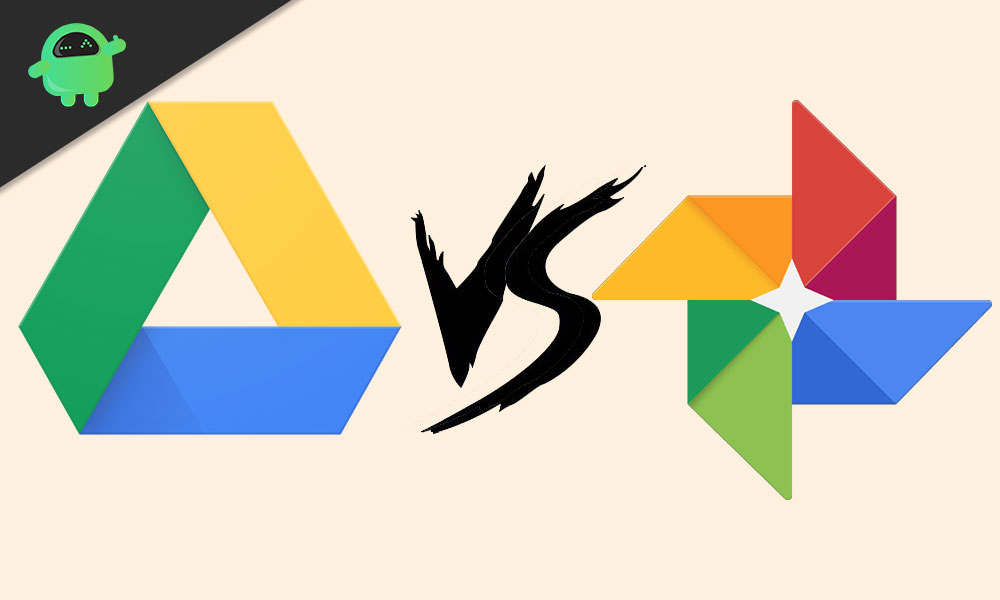 Google Photos
Google Photos was launched in May 2015 after splitting from Google + network. It essentially serves as a photo/video gallery application that can identify people and locations using algorithms. Users will immediately see that all their gallery photos and videos will be synced to Google Photos once the application is installed. This sync is not set to any particular device, and rather it works across all devices that the account runs on. This means that users can easily remove those photos from their local storage. Additionally, Google Photos leverages AI to enhance photos automatically and create special, memorable videos as well based on date. These can be saved and shared, as well.
Google Drive
Google Drive was launched back in April 2012 and is purely a cloud solution for file backup and storage. Unlike Google Photos, it does not sync with all files in local storage, and rather users have to upload them manually. This is sort of Google's way of keeping its hand away from user photos, documents, and videos. Also, there won't be any suggestions, video pop-ups, or timeline reminders like in Google Photos. The drive is suited for users who prefer being subtle with their cloud services.
Google Photos vs. Google Drive
In order to make a conscious decision on which Google application is best suited for you, it is important to understand each of their primary objectives and offerings.
User Interface
Starting with the first face-off criteria is the user interface of both the applications. The Photos app uses a more streamlined and materialistic interface, thus looks more beautiful. However, it is more like a phone gallery app and looks the same way. Usage is as easy as one can get, whenever you open, you look at the photos that you have taken. Moreover, the pictures are categorized with the help of a navigation drawer.
Google Drive looks more like a file manager, thus letting you watch more folders and files that are well categorized. Moreover, it has four rows at the bottom, which allows users to view synched computers and shared documents and files. Overall, the look and feel here, too, are beautiful.
Support for Files
As we said earlier, Google Photos is a gallery app that has a complete feel to it. Needless to say, it supports only photos and videos. However, it also supports gifs as well that you can share with your friends.
Google Drive, on the other hand, is complete file management and back up solution that can intake any type of files or documents you feed into it. Let us take an example, if you want to upload compressed archives like ZIP or RAR, they are supported by GDrive, along with that, if you're going to upload an app installation file like an APK [Android Installation Package] or EXE [Windows Installation Executable] that too are supported. You also get the freedom to synchronize it rapidly between your PC and smartphone.
Functionality
Here we can say that Photos is really limited in terms of functionality. Suppose you want to move a specific picture from one album to another, you don't get that option. For that, you have to use your default file manager or any other downloaded one and then move that. This is one of the worst limitations in Photos.
Coming back to Google Drive, you get the freedom of using a complete file management software. You can move, copy, paste, cut, and even delete them from here. Further, you can also rename them as per your choice, which is not possible in Photos. By this we mean, it supports hierarchy and lets you organize everything according to your needs.
Storage Limit
In this case, Google Photos is the clear winner, as there is no storage foundation in it. You can upload and save unlimited photos and videos up to your desire. But there's a catch in it. If you are more of a professional photographer who captures RAW with high resolutions that exceed 16MP [MegaPixels], the photos will be scaled down to 16MP as native, thus degrading the overall quality. Moreover, the case is the same with videos as well. If you made 4K videos, unfortunately, they are again scaled down to 1080P, thus again reducing the quality.
However, if you want to retain the actual quality, you will have to opt for uploading them and sharing the storage with Google Drive that will again fall in its limitations of 15GB that is free. If you want more of that storage, you will have to shell out a premium of $1.99 for 100GB a month and $9.99 for 2TB a month. More plans are also available that will suit your needs.
Features
Google Photos is a clear winner in this section, and it has a lot of features that include photo editing, Google Lens, sharing, and scanning, although scanning requires an additional app from Google.
Google Drive, on the other hand, offers only sharing, but that is simultaneous and with other computers and users as well. While with Google Photos, you can only share with a single person every time.
Pros and Cons of Google Drive and Google Photos
Google Drive
Pros
Performance is great, and you will always get good speeds.
Uploading documents and other necessary files is possible.
Very easy to use.
There is no compromise in quality.
Cons
There are occasional lags or network problems.
Large uploads and downloads require fast internet connectivity as the original quality is uploaded every time.
Google Photos
Pros
Stores photos that are synced with every android device and can be accessed.
Automatic uploads whenever photos are detected in a smartphone.
Streamline interface and looks materialistic.
Unlimited Storage.
Cons
Limited to only photos and nothing else.
RAW files and images cannot be uploaded in the free version. Thus this feature requires a subscription.
Uploaded photos are a bit downsized due to Google's optimization algorithm. You cannot get the original quality ever.
Now the real question is, Which one to go for?
Well, both applications use the same Google backup sync services, and both have their own set of pros and cons. The only major difference is that Google Photos is restricted to photos and videos, along with its unlimited storage compressed.
Google Drive, on the other hand, offers better organization and is not at all restricted. The only drawback is that the user will have to opt for additional storage once the 15GB is exhausted.
Now the end choice lies in the hands of the users who want to use the service and the way it should work. We hope you get a clear understanding of which to use, Google Drive, or Photos after reading this guide. So don't forget to check out our Windows Guides, Gaming Guides, Social Media, iPhone Tricks, and Android Tricks for more. Subscribing to our YouTube Channel will help you win the $150 giveaway contest. If you have any doubts or feedback, comment down below with your name along with the e-mail ID, and we will reply shortly. Thank you.