In this Social media era, people love to click on attractive images. If we see the Google or Apple Store, then there are thousands of applications where you can share your pictures, videos, reels, etc., to the rest of the world. Meanwhile, there are many content creators who are getting more and more famous due to just their images or reels videos.
But, what if one day they run out of storage to save their video? Of course, for that, we have Google Drive. But, if I ask you, what ways can you safely share your data with a known person? Well, you know the answer, right? You use Google drive itself. However, I've generally noticed that people don't know this Google drive feature as not everyone uses this regularly. So, here I'll show you how you can easily share your photos and video with your loved ones via Google Drive. So, why waiting? Let's see the steps.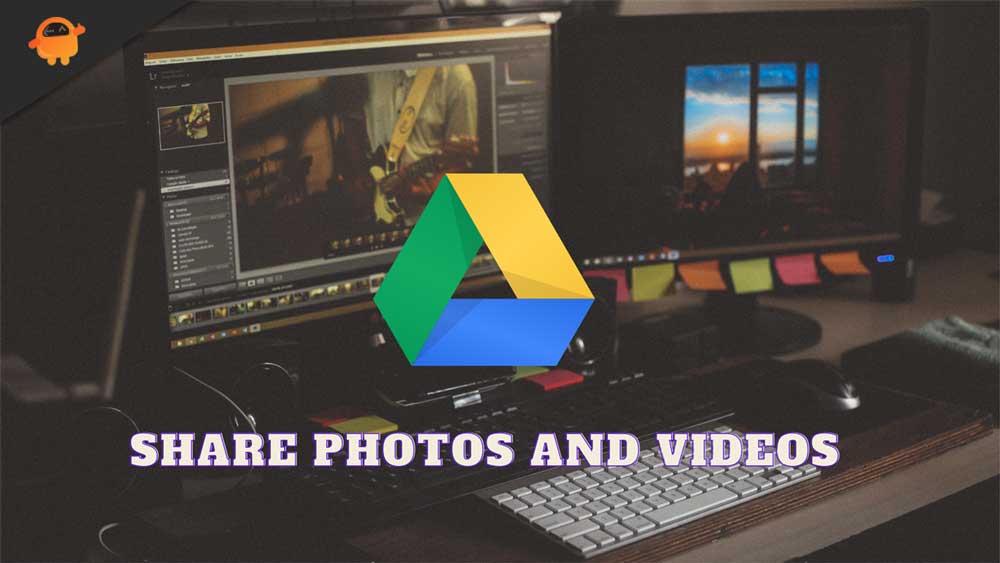 How To Share Photos and Videos on Google Drive
Look, this isn't rocket science at all, as you can do this just by following a couple of easy steps that we discuss further in this dedicated guide. Basically, it is the safest method to share your data with the person you know or even without you don't know him. You just need to provide him with the link and grant permission for access.
Still, sometimes, by clicking on the wrong G-Drive link, we may compromise with our data, as it might be possible that the link you are liking contains some suspicious content that harms your device's data and privacy. So, we must have to be aware of these things. Now, let's jump into the steps of sharing photos and videos via Google Drive.
Steps:
First of all, you need to open photos.google.com on your Windows PC. Yeah! You need a PC as this will ease your work, but you can also try this on your cellphone also.
Use your Google Account credential to log in to your Google Account.
Now, select the photo or video, and click on the Select button.
After that, you'll notice there's a button for Share. Click on it.
Now, inside the Send in Google Photos option, choose the person with whom you want to share your photos and videos.

If the person is on your friend list, then simply tap on his name.
Meanwhile, if you need to find out someone specific, then use the search option, and by entering his name, number, or Gmail, you can easily search him.
Also, if you want to share any media with your groups of friends, then select the New group option, and select the people with whom you want to share. However, you can also leave a message with the media you've shared.

Once done, simply hit the Send button.
Also Read: Best PS5 Wireless Headsets in 2021
So, that's how you share your photos and videos with someone on Google Drive. We hope this guide helped you sending media to your friend. But, still, if you have any questions regarding the media sharing on Google Drive, please ask us in the comment section.