In 2021, Gaggle Studios launched a popular free-to-play indie game called Goose Goose Duck. However, it was not the only indie game released that year. Silicon Dreams and The Big Con are other similar genre titles available to play. But there are a few things that make Goose Goose Duck special from other segmented games.
However, Among US is the major idol for Goose Goose Duck but starring geese and ducks made a revolutionary entry for Goose Goose Duck. Additionally, this game has a legacy of maps that bind you to it. Since its launch, a surprising number of players playing this game need to be aware of its number of maps. So here we will discuss it.
Goose Goose Duck All Maps 2023: How many maps are there?
In total, Goose Duck features eight maps, each unique. This is according to the game's official website. The maps' theme is totally different, and players can choose between playing as a duck or a goose. You might be wondering why developers added a lot of maps instead of only one or two.
Goose Goose Duck is a social deduction game where maps play a vital role. Different maps are needed for such games because players want to engage in various gaming activities. There are eight maps between 2021 and 2023 (as of writing), and we will explain each below.
Ancient Sands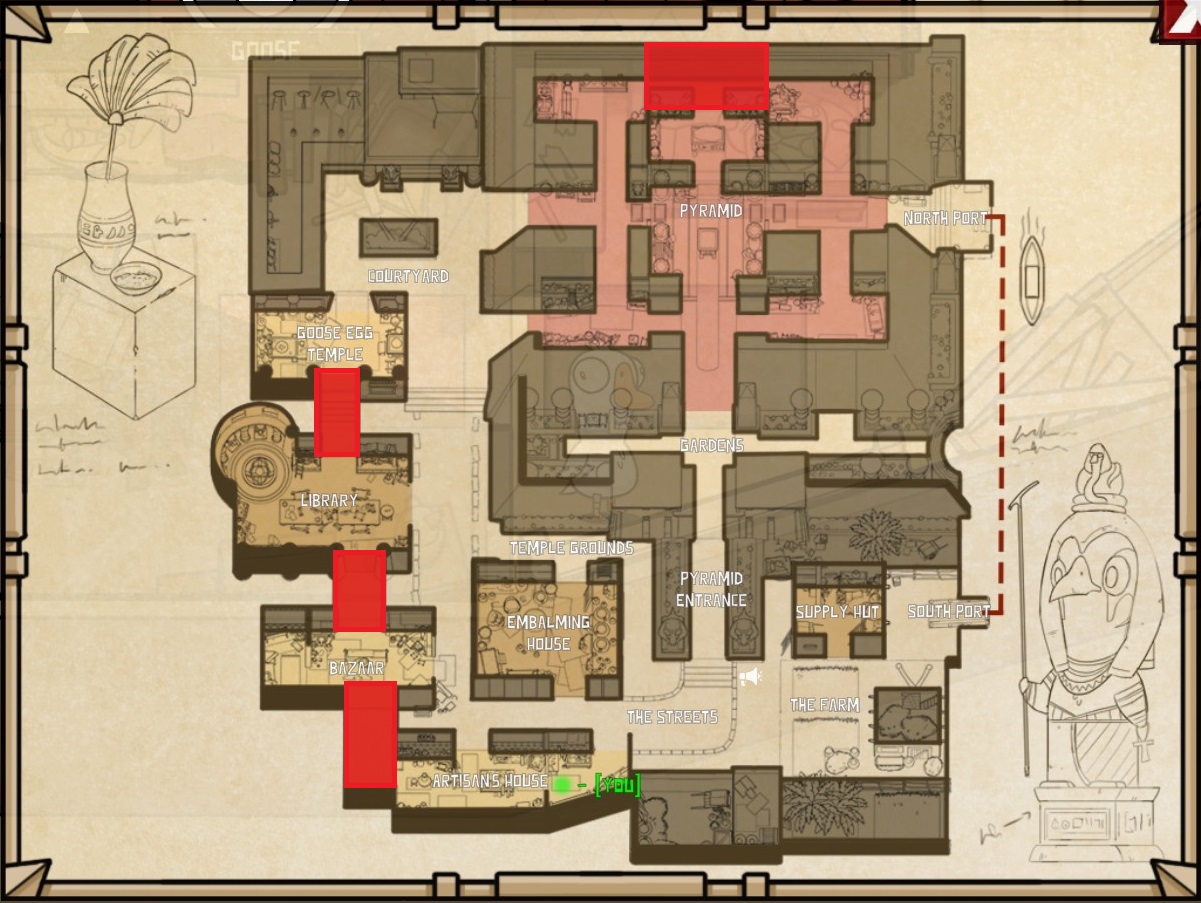 This map is the only one available for early access. Players who paid for access to Ancient Sands can explore the beauty of this map. Ancient Sands has the advantage of most doors being openable both inside and outside. There is, however, a variation that allows Pyramid doors to be open from the outside. But street urchins can come from both sides.
As an added bonus, ducks can sabotage the Mummy, which comes out onto the field and kills the nearest player as soon as it touches it. In addition, a mirror can also be used to view other places without having to be there to view them.
Blackswan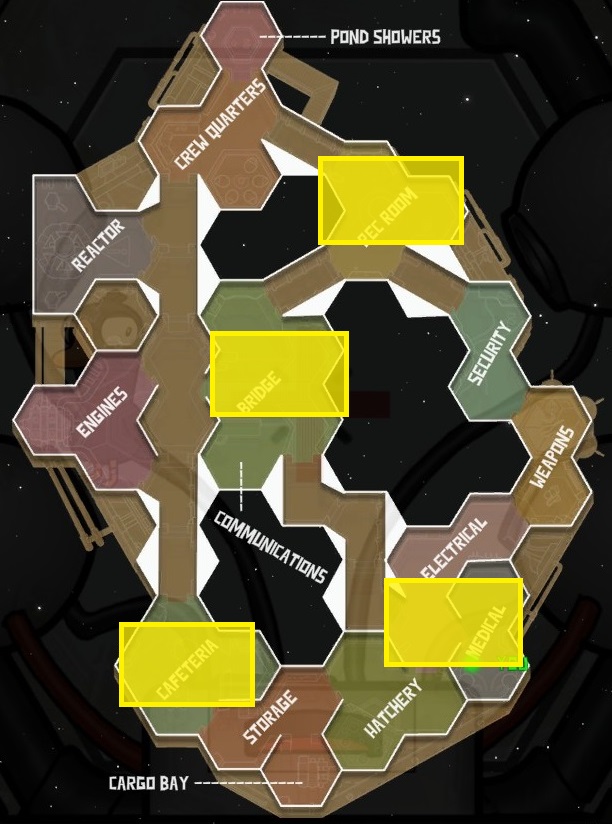 Blackswan is the only map in Goose Goose Duck to have made history. It has the most appealing aspect of being a space station with short pathways that connect each room to several workstations. Hence, the player will efficiently complete in-game challenges to advance.
Besides that, there are seven vents where you can hide. So that players can travel toward their goal and prevent themselves from being killed. The Blackswan map contains some areas consider hazards, where you can die even before being killed by ducks.
Goosechapel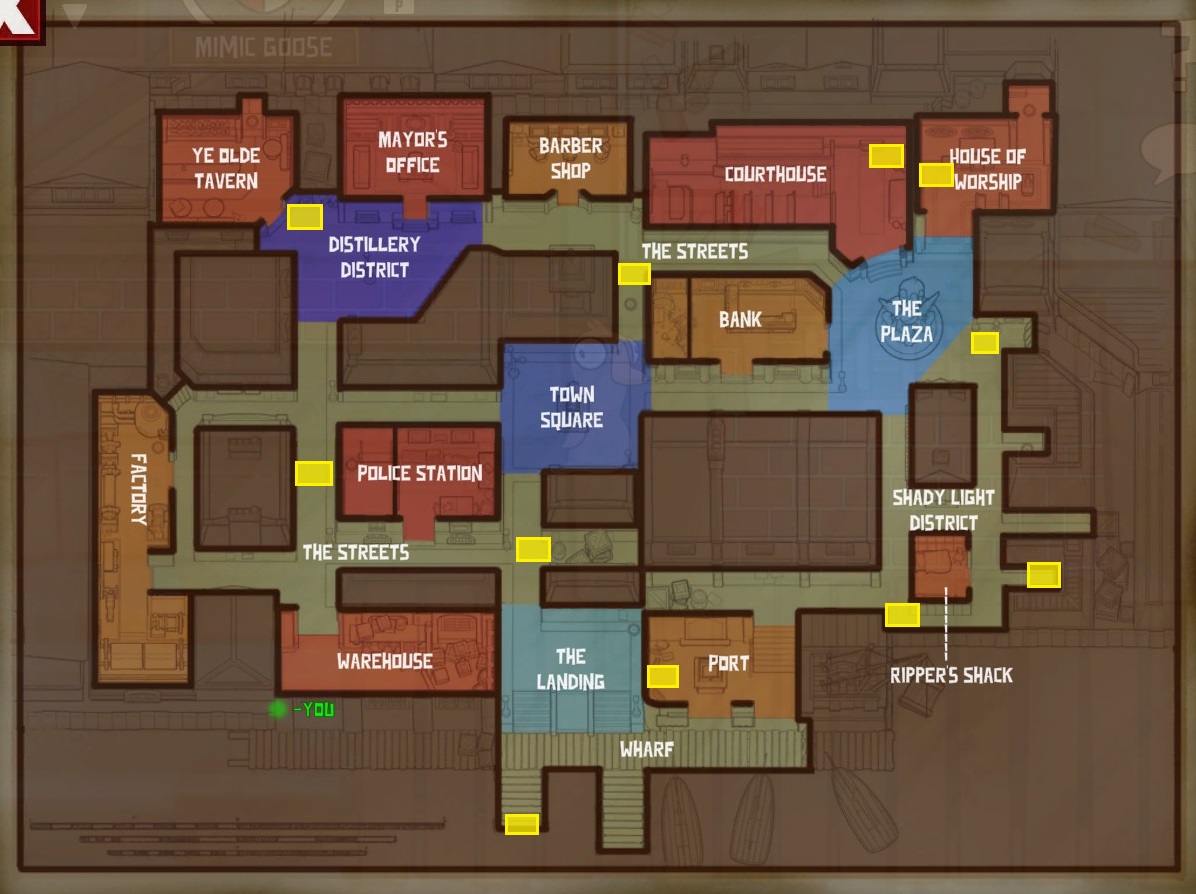 This map is designed with a theme inspired by an old-fashioned Victorian London village. You can enter multiple buildings from here and can make a straight path to your goal. The most appealing thing about Goosechapel is that players can walk down to explore speculated areas with other players.
Whenever you need a courthouse for an emergency meeting, you will find one in Goosechapel. You will see a bell here, which allows you to call for an emergency meeting and resolve any issues that arise. As with other maps, there are a few hazards, so be careful of them.
Jungle Temple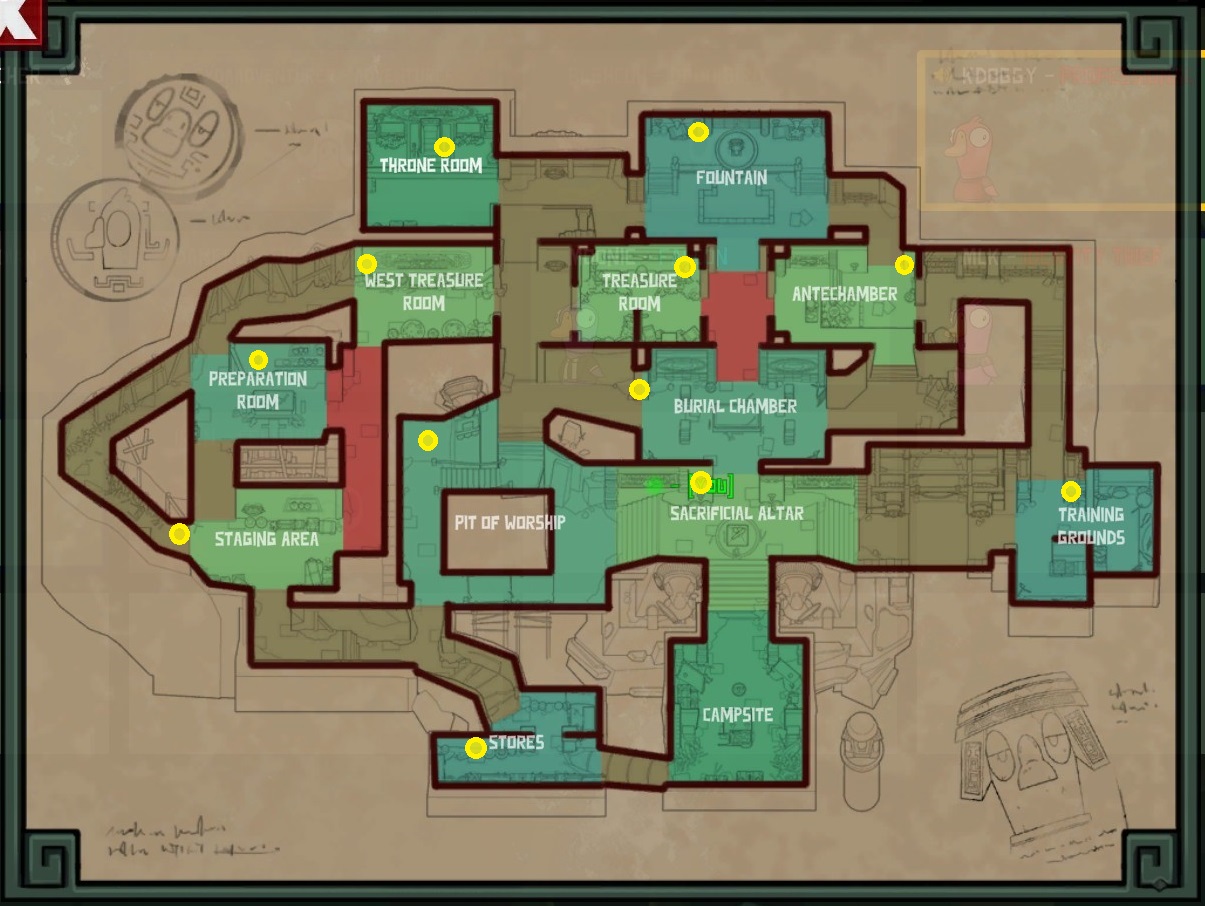 As the name implies, Jungle Temple is a temple-theme map where ducks sabotage areas of this map that cause the death trap to be activate. The set would kill anyone who happened to be there at that time. Let's say an Indiana Jones boulder appeared on the map. Unlike Goosechapel, there is no bell feature, but instead of that, you can use Horn.
In terms of hazards and locations, Jungle Temple has two threats. However, there is no definite location for such a hazardous area. You should only stand on wooden bridges for a short time. Also, avoid standing in Boulders' way on the map.
Mallard Manor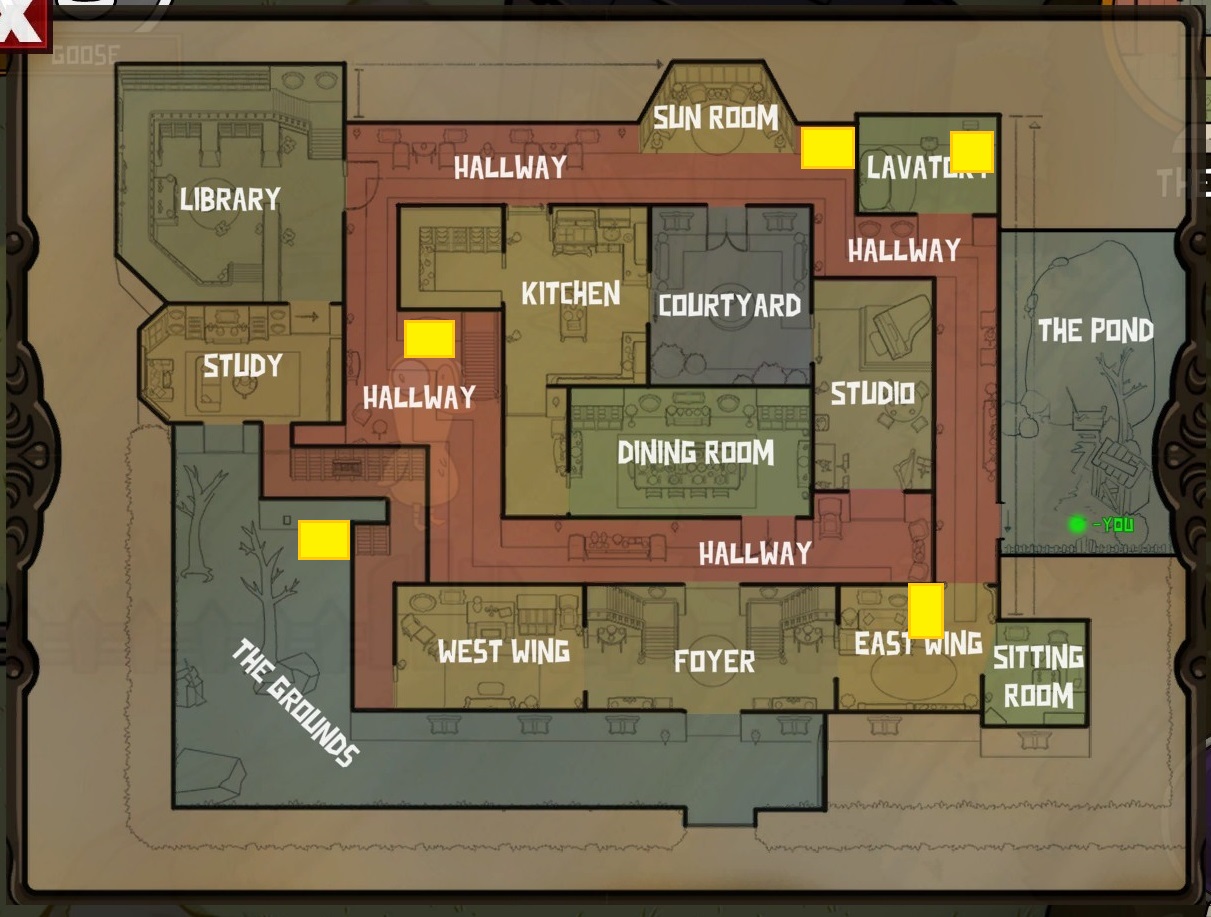 In this map, all activities will be fade darkly. Mallard Manor is a map where you can explore the grounds to fix sabotage and complete tasks. Unlike others, there are no vents on this level, but players can hide under leaves, cabinets, and other similar objects.
Mallard Manor also has a bell feature that allows you to call for emergency meetings, similar to the other maps. You can find that bell in the dining room. The foyer area is one of the hazardous areas on this map, so you should avoid standing there.
Nexus Colony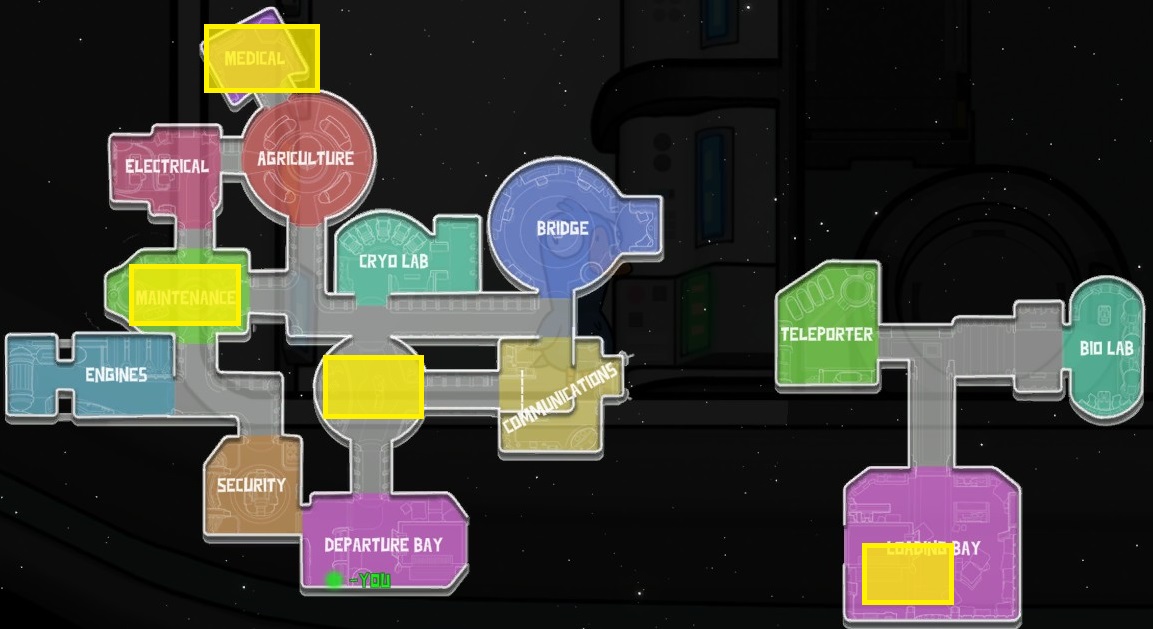 In this map, players will experience a space-themed environment. Nexus Colony is on a space station. Numerous micro passageways and circular rooms are scatter about the place. Besides the docking area, you will find a transport vessel that takes you to a small docking area.
Nexus Colony does not have an airdrop feature like other maps. Additionally, there are almost 3 ways to die. The first two ways relate directly to sabotage, while the third relates to hazardous areas. So be aware of those locations and stay away from unexpected deaths.
S5 Mothergoose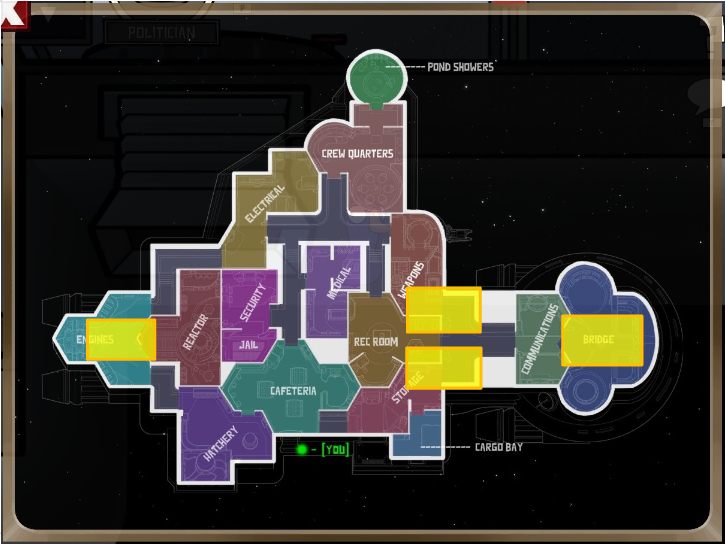 Like Nexus Colony, S5 Mothergoose is a spaceship environment map with several small corridors and rooms. In S5, Mothergoose novice players will likely run into many dead ends trying to find their way around this area. You will feel so much anticipation here, including that.
We agree S5 Mothergoose was inspire by Nexus Colony, there are more reasons to use this map. On that note, many players have master using small corridors in Goose Goose Ducks.
The basement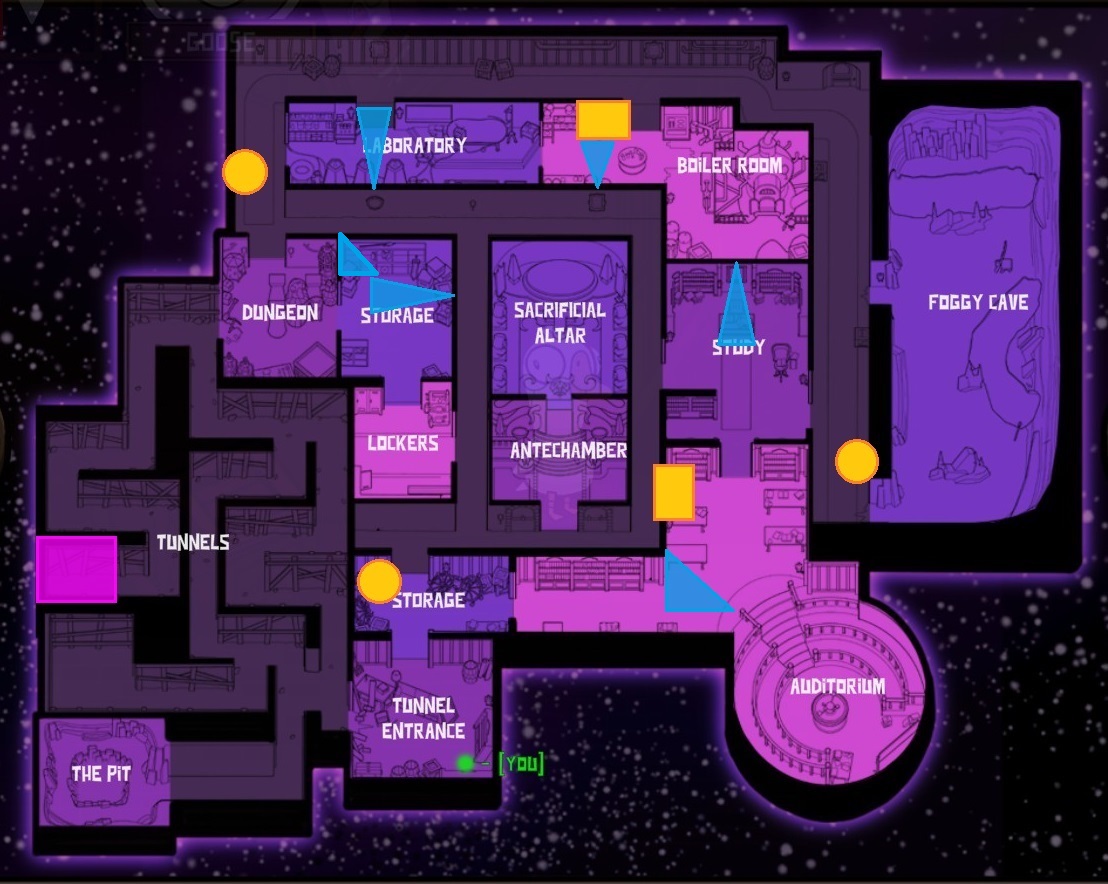 We all know a basement means a dim and damp area, so developers made a specific map titled "The basement." A dark underground place with many small rooms and tight passageways can be find on this map. You will wonder how gamers could use this dark appearance as a strategy.
A few peepholes in the walls allow players to get into adjacent rooms and teleporters that take you to random locations on the map. When a duck sabotages the sacrifice, you have no option but to kill another duck.
Conclusively, these are the complete maps available right now. We have explained every man's speciality and appearance with this. Developers have introduced so many maps in the last two years. Let's see who is next. So if any user has queries about these maps, feel free to ask them in the below section.