Writing articles and spreading the voice to a broad audience is common nowadays. The articles can be of any context, and it can be a speech, a technical assist, or discussion of new things happening in and around the world. So to write these kinds of articles, everyone cannot have the exact and accurate knowledge about the piece of grammar he's using. Now hiring specialists for this purpose can cause a huge investment.
Not only that but sometimes the specialist may also not have the knowledge you require at that time. To tackle these issues, grammar checker tools come in for help. We have the two most prominent players in the market, Grammarly and Ginger. So today, we are making a fair comparison between these two to find out which one suits you better and fulfills all the requirements of a novice writer. Let's start.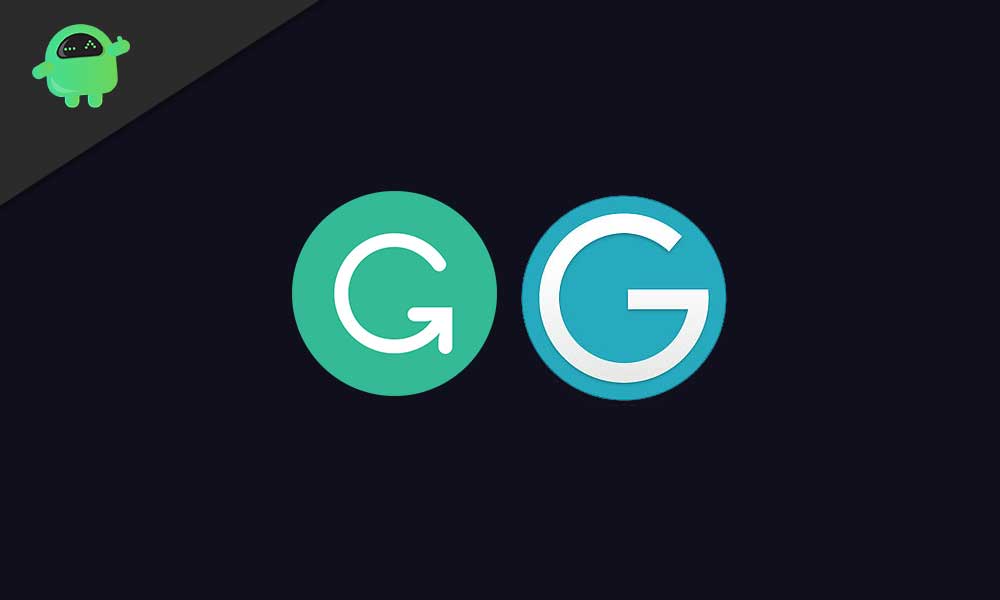 What is Grammarly?
Grammarly is simply the best writing assist tool or what you can call it a Writing Enhancement Software. It provides a lot of features throughout. Grammarly is available with three plans, with first being completely free, the second one being the premium single-use and last, and the most expensive is for business. This writing enhancement software comes handy with a Chrome extension, so users can write documents without any error online. Further, this software also offers a desktop application that you can use to write your offline papers or presentations.
Grammarly helps improving writing mistakes in a lot of ways. It flags the spelling mistakes, gives suggestions for grammatical error, and guess what it also features a plagiarism checker tool. Grammarly also supports syncing your documents with the cloud. This makes Grammarly the most exciting package out of the box. Using Grammarly is really simple. Users just need to sign up with a Google account, download the extension and BOOM. You're ready to use Grammarly. Below we have discussed the differences between the different plans of Grammarly. Have a look at it to get a clear understanding.
| | | | | |
| --- | --- | --- | --- | --- |
| Features ⇓ | Plans ⇒ | Free | Premium | Business |
| Target | | Individuals | Individuals | Team |
| Spelling Check | | Yes | Yes | Yes |
| Grammar Check | | No | Yes | Yes |
| Conciseness | | Limited Websites | All Websites | All Websites |
| Suggestions | | Basic | Advanced | Advanced |
| How Many Can Use | | 1 | 1 | 3-149 (For Teams) |
| Plagiarism Checker | | No | Yes | Yes |
Now, you've got a clear understanding of the different plans that Grammarly offers. Further, we would like to say Grammarly also offers an alert system that tells you the tone of your writing work. So from this, we can understand Grammarly offers something unique.
Steps to Use Grammarly
If you are facing any trouble installing or using Grammarly, we have discussed the steps below for you.
Step 1: Go to Grammarly
Step 2: Click on "Add to Chrome"
Step 3: The extension starts downloading, and then you need to sign up for services.
Step 4: Choose the most appropriate plan which suits your need.
Step 5: You'll see the Grammarly extension beside the address bar, and you are good to go now.
Start using Grammarly.
Pros of Grammarly
Signing up, installing, and using Grammarly is super easy.
The online user interface is intuitive and fun to use.
Grammarly offers best in class features like tone detection and Plagiarism Checker.
Works as a drag and drop editor for Microsoft Office.
Works on most of the websites.
Cons of Grammarly
Most of the best features in Grammarly come at a premium.
Grammarly is still in its Beta stage for Google Docs, which makes writing documents on it reasonably tricky.
Sometimes the extension is not able to sync correctly with the Web Browser.
Many times the suggested words are irrelevant to the topic.
What is Ginger?
Just like Grammarly, Ginger is also error detection and correction tool, or merely a Writing Enhancement Software. Features provided in Ginger are all free. However, there exists a paid plan that we found to be of no use. Ginger is popular among the people due to its freemium lineup. Ginger starts correcting texts and words as soon as you start typing. But again, the features are minimal. If you are used to Grammarly, you will find Ginger frustrating the first time.
Talking more about Ginger, it offers two applications, one is browser-based, and the other one is an extension. We found the browser-based editor to be very clumsy, but the extension provides the right amount of feedback. If you want a free to use service that will include all the features of a grammar correction tool, then you must give it a try. As there are no plans available like Grammarly, we need not make a comparison chart of it. Let's to the steps to installing Ginger.
Steps to Install Ginger
If you want to install Ginger, follow the steps below.
Step 1: Go to Ginger
Step 2: Click on add to Chrome
Step 3: After that, download the extension, signup, and you are good to go
You can now start using Ginger.
Pros of Ginger
Accurate spelling checking and other error detection.
Free to use as long as you wish.
Optimal design in extension view.
Reasonably simple to use.
Cons of Ginger
Clumsy web editor in offer.
Not even close in comparison to what Grammarly offers.
The extension is full of bugs.
No sentence rephrasing.
No additional features to offer in the paid version.
There are ads in the web editor.
It cannot work in offline documents.
Final Verdict: Grammarly vs. Ginger
We used both the Grammar checker tools thoroughly. We reached out to each and every part and found out that Grammarly is superior to Ginger in each and every corner. Grammarly not only has an intuitive web experience, but it also corrects offline texts and documents. In every section starting from word suggestions to tone detection, Grammarly has all that one can need in his article writing career. Ginger, on the other hand, feels unprofessional and unsophisticated from all angles.
If someone is a professional and requires top of the line features like, tone detection, plagiarism checker, cloud documents sync, he should not check any other option rather than Grammarly. Further, Grammarly has now introduced automatic spelling correction in online documents, which comes as a boon to the writers. On the other hand, Ginger can be a choice for small students who are doing their online project work or are practicing to write an e-mail. Ginger even does not support proper grammar detection, which is sad but true. It also does not have appropriate features for the paid users; just the bizarre advertisements are removed after knowing each and every fact between Grammarly and Ginger.
Finally, we have reached the conclusion that Grammarly is superior to Ginger in each and every aspect, as Ginger does not even come close to it. We can also say that even the free version of Grammarly has more features than the paid versions of Ginger. So, after all, it up to you and as we all know that each coin has two sides and so we have discussed some cons of Grammarly as well. But it seems the cons have fully been covered under the pros. Well, at last, its completely your choice.