Are you familiar with the Xposed Framework? If yes, there is a chance that you must be familiar with the term Gravity Box Xposed Module. But if you are not and you are a totally new to the concept; let me tell you that Gravity Box is a Xposed module just similar to those of other Xposed modules but not at all the same. It got its unique feature which distinguishes it from rest in the category.
With the idea of bringing the custom ROM features onto stock ROMs, the Xposed Framework was built and Gravity Box is probably the only module which follows this idea to its best. These terms were disappeared over the time of period, may be because of the unavailability of Xposed framework or Gravity box compatible to Android Nougat.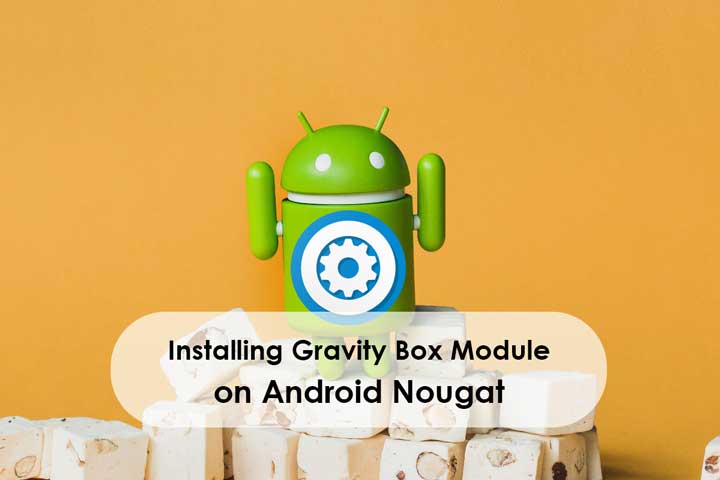 Guide to Install Gravity Box Xposed Module on Android Nougat
Since long we have been waiting for the Xposed Framework port from rovo89, the developer. But it said that most probably it can only arrive after Android O comes around. But the unofficial Xposed framework for Android Nougat is now available which helps Gravity box to regain its lost fame and popularity within a short period. The unofficial port is not complete yet but it is best suited to you if you are good at taking the calculated risks.
Gravity box has got so many features making installation of custom ROM pointless. There are so many to list. But right from sound setting, tweaking the behavior of various UI elements, custom animations to displaying your ROM your name; it can do everything.
Below is the list of few highlighted features of Gravity Box available on official XDA development thread:
Pie controls
Phone and Media tweaks
Lockscreen and display tweaks
QuickSettings tile management with additional tiles
Status bar and Navigation bar tweaks
Power tweaks and Hardware/navigation key actions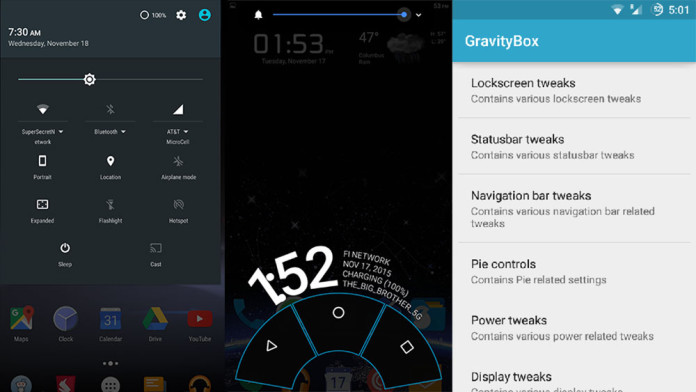 This is not the end but only a glimpse, Gravity box got much more like these.
Before moving to the actual installation procedure let us talk about the compatibility:
All of the above-mentioned features come with a wide compatibility as long as your device is running on vanilla Android. Customized OEM stock ROMs are bound to create problems with Gravity Box.
The official XDA thread provided the lists which are not supported by the module. They are:
Samsung TouchWiz, HTC Sense, MIUI, LeWa, Xperia, Lenovo, etc.The continuously modified ROM brands could not be supported due to the complexity of this module. Same is the case with Gravity Box from last few years.
Gravity box works best with vanilla android. Even Stock Android ROMs such as OxygenOS from OnePlus are compatible with Gravity Box.Gravity Box for Nougat has already been tested successfully on Nexus 5 (AOSP 7.0 & 7.1, AOSPA 7.2) and the OnePlus 3T (OxygenOS 4.1.6). The installation of other Xposed Modules along with Gravity Box may create problems.
Steps to Install Gravity Box Xposed Module:
With unofficial Xposed Framework installed on your Android Nougat device, installing Gravity Box Xposed Module becomes very simple. You can find out the procedure to install unofficial Xposed Framework on our site.
Once you are done with installation of unofficial Xposed Framework, follow the below steps for installing Gravity Box Xposed Module:
Download the APK from the link mentioned above.
Click on the download complete notification and select Install.
One can download a Xposed Module right from the Download section in the Xposed Installer app.
Once installed, tap on the notification received and enable the Gravity Box Xposed module. Reboot your device. Once it comes back, you should be able to tweak your Android as per your wish.