Obsidian Entertainment's latest survival game Grounded was recently published and released by Xbox Game Studios on July 28, 2020, as early access. Now, in Grounded, you get a handful of resources, and among them is the "Grub Hide." Moreover, this Grub Hide can be used to craft furthermore useful equipment like the Grub Vest.
To get your hands on the Grub Hide, can be a tough job for new players as this item can be availed only by playing in Arachnophobia Mode. So without wasting any further, let's get started with our guide to get Grub Hide.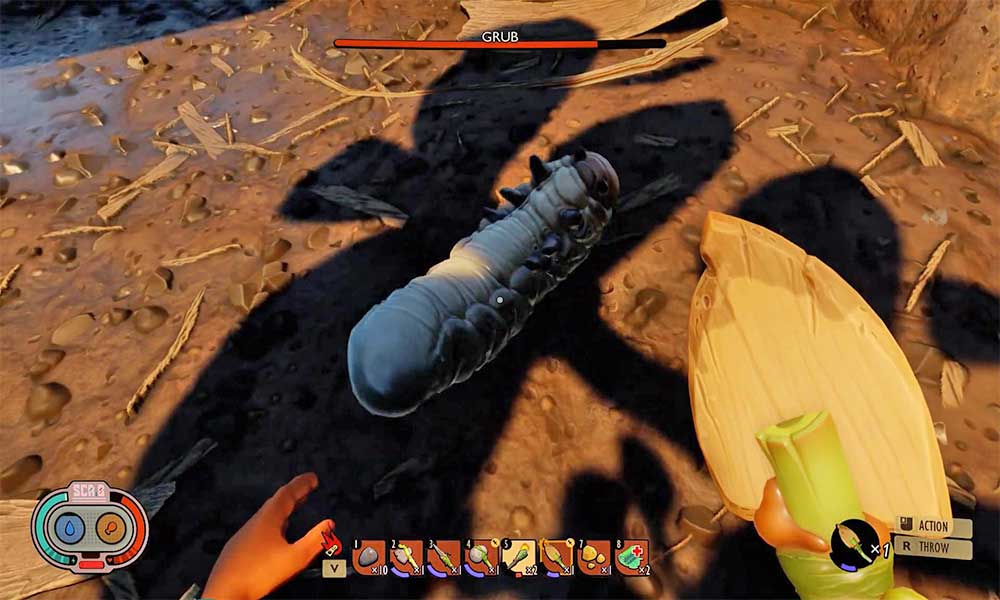 How will you get Grub Hide in Grounded?
Grub Hide is used in early recipes that you can build from the beginning and create a variety of useful things such as Grub Vest, Larva Blade, Weevil Shield, etc.
So the first thing you will need is a Shovel (an acorn shovel). If you don't know how to get one, then head over to the Oaktree and smash an acorn. Now in your crafting menu under the tools option, you will find an acorn shovel, acorn shells, woven fibers, and sprigs.
Make yourself an acorn shovel and then go and find some grubs. When you run around, you will notice small little things spreading around. These are grubs, and they burrow in the mud around the large Acorn tree. You can easily identify them due to their red and yellow leaves. Basically, all you need to do is dig him up and kill him. After that, you will get +1 Grub Hide(×1), +3 Grub Goop (×3), +1 Row Grub Meat (×1).
Well, this concludes our guide for getting Grub Hides in Grounded. Check out our Windows Guides, Gaming Guides, Social Media Guides, iPhone Guides, and Android Guides to read more. In case you have any queries or feedback, comment down below with your name email ID. We will try our best to reply soon. Also, subscribe to our YouTube Channel to watch awesome videos on gaming and smartphone tips and tricks. Thank you.