The SP Flash Tool is one of the tools that revives phones from a dead state, ultimately acting as a lifeline. Mostly when devices get hard bricked due to the installation of a custom ROM or due to some malfunction. A hard-bricked phone, a term dreaded by tech enthusiasts and smartphone users alike, refers to a device that has become virtually unresponsive, and SP flash tool is used to bring such Mediatek smartphones back to their normal state. However, what happens when the SP Flash tool itself is not able to detect the device? Today in this guide, we will help you connect your Android device even when Hard Brick Phone Not Detecting in SP Flash Tool.
SP flash tool is used by many local smartphone repair centers as well as by techies. Although this tool acts as a lifeline, there are a few complications. Recently, we noticed on Android forums that many users complained that the SP tool was not detecting their hard-brick phone. The reasons behind a hard-bricked phone can vary, ranging from failed firmware updates and custom ROM installations to hardware malfunctions. The inability of SP Flash Tool to recognize a hard-bricked phone poses a significant challenge, leaving users in a state of frustration and uncertainty.
This is a very crucial issue, as people often get tensed when their phones become dead and want them repaired anyhow quickly. In today's world, where smartphones are like essential parts of our daily routines, fixing a hard-bricked phone is not just a technical problem. If you are also facing the same issue and are unable to troubleshoot it, then do not worry; we have everything covered for you. In this guide, we have explained why your smartphone is not being detected in the SP Flash tool and how you can troubleshoot it.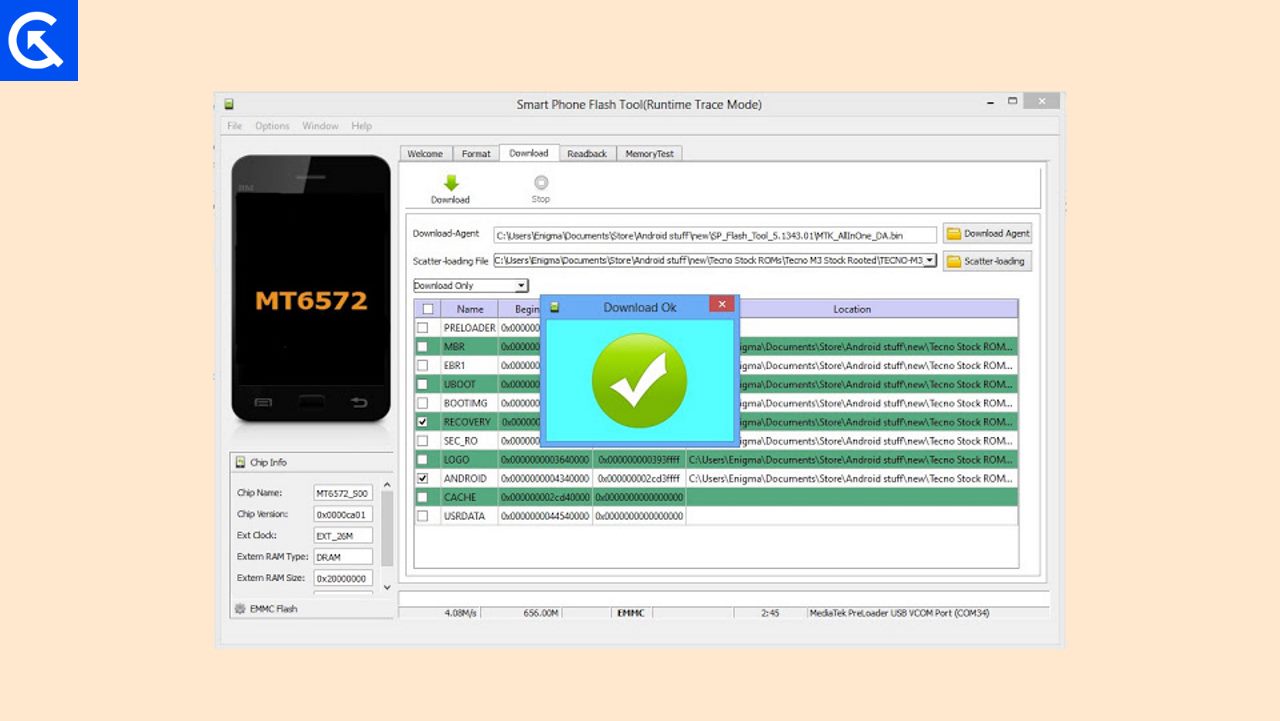 Why Hard Brick Phone Not Detecting in SP Flash Tool
There are several factors that contribute to the cause of smartphones not being detected in the SP flash tool. But the main reasons are improper USB drivers and SP Flash tool version incompatibility. So, before diving into the troubleshooting, let's understand these two main issues:
Bad USB Quality: Oftentimes the USB cable is of bad quality which doesn't offer high data transfer speeds and as a result, your computer & SP flash tool doesn't detect it as a flashable MediaTek device.
MTK USB Drivers: Proper and correct drivers are required according to the smartphone, so that the SP tool can detect it without any issues. Make sure you have downloaded drivers from a trusted source and according to your device.
SP Flash Tool Compatibility: Ensure that the version of SP Flash Tool you are using is compatible with your phone model. It is strongly advised to use the latest SP tool so that there won't be any problems in operation.
How To Fix Hard Brick Phone Not Detecting in SP Flash Tool
Before heading to fixing this issue, please keep in mind that for different smartphones, different drivers are required. The article focuses on general troubleshooting and not on any specific device or smartphone. In case there are any special instructions to connect your device to the flashing tool – for eg, shorting motherboard pins or using a special set of keys to activate download mode, then those aren't covered here.
Warning
Before using the SP flash tool, make sure your computer or PC and USB cable is in good condition and any antivirus software (including Windows Defender) is turned off. In many cases, antivirus software detects the hardbrick device as a threat and disables any related drivers to load which may result in Hard Brick Phone Not Detecting in SP Flash Tool issue.
Steps To Fix Hard Brick Phone Not Detecting in SP Flash Tool Using Legacy Hardware
Before following the below steps, make sure you have the firmware for your device downloaded and ready. Also, make sure you are using the latest version of SP flash tool and the latest MediaTek USB drivers for your smartphone before following this guide. Assuming you are done with this, let's move on to the steps.
On your browser, search for the MTK VCOM driver and download it, or click here to download it. After the download is complete, unzip it and keep the files in a separate folder.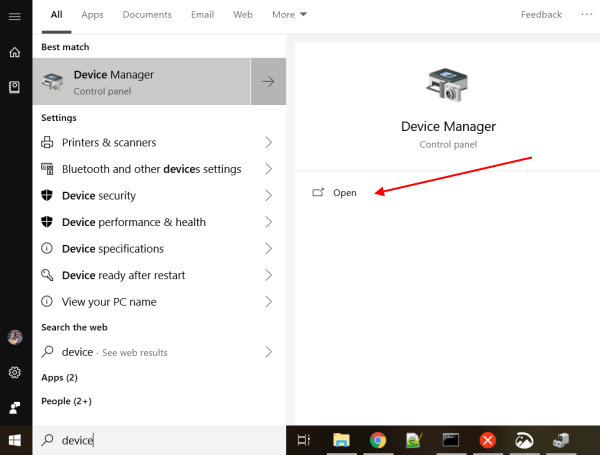 Now right-click on the start button and open the device manager.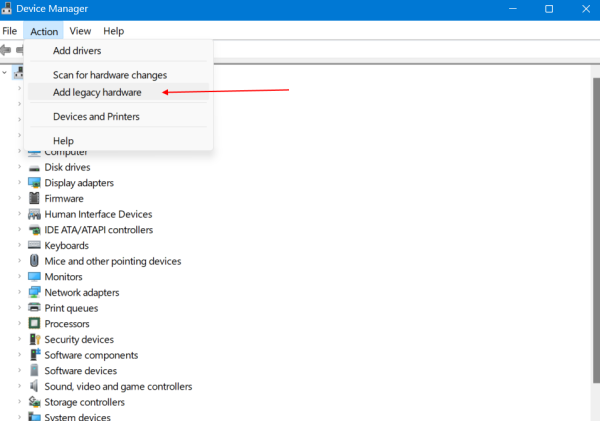 On the top bar, select the option action and click on Add legacy hardware.
Click next and select the advanced option, as shown below.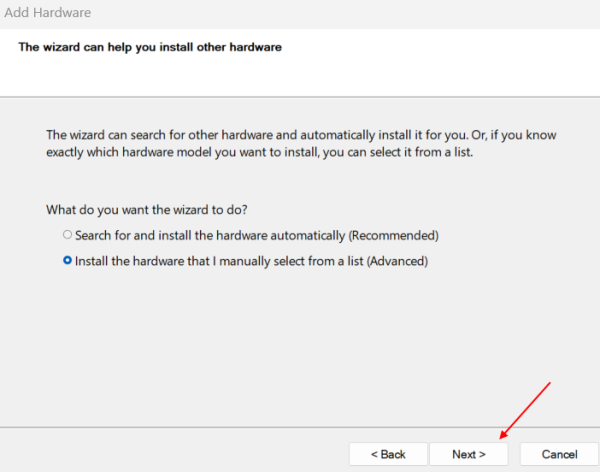 Now click next, select the option to have disc, and browse for the extracted folder.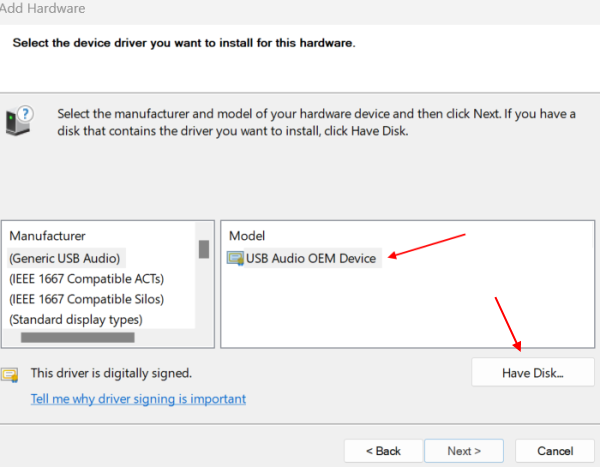 Open the folder; there you will find an Android folder. Open it, select the android_winusb.inf file, and click Open.
Now select the Android ADB interface and click on Next, and your driver will be installed, but it won't detect your phone for now.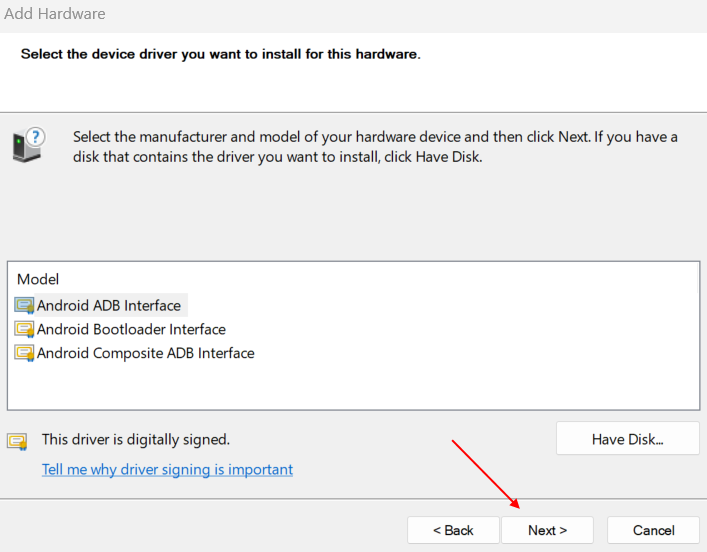 Launch the device manager again, and you will find an error symbol on the Android ADB interface.
Right-click on it and uninstall the driver, but make sure you keep the "Attempt to remove driver" option unchecked, as shown in the figure.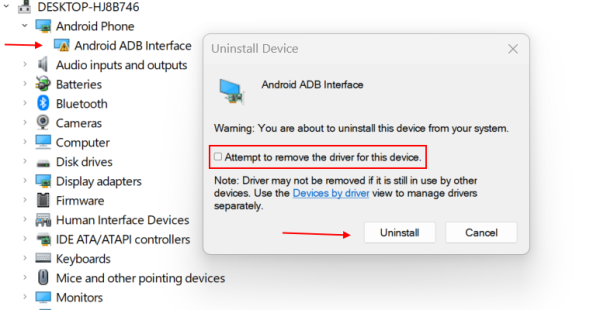 Finally, restart your computer and launch the SP flash tool again. This time, your smartphone will be detected automatically.
Steps To Fix Hard Brick Phone Not Detecting in SP Flash Tool Using LibUSB
If the above method doesn't work, then you may use libusb to forcefully load your device in COM mode. This is a special mode that will load your device in COM mode and you can use SP flash tool to flash any related firmware files using UART flashing mode. Below are the steps to do so:
Install Libusb on your Windows device and click on Install a device filter.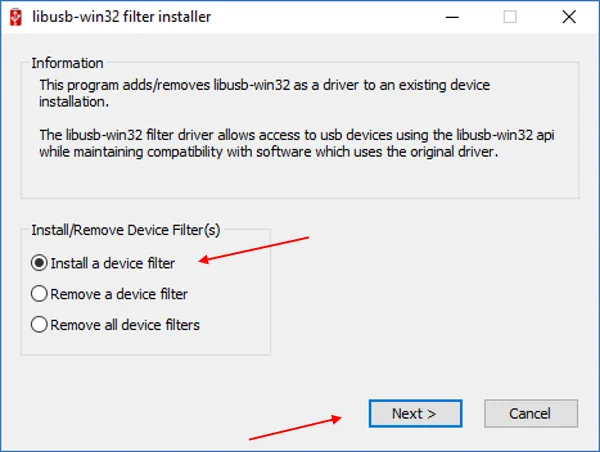 Now you have to connect your smartphone into download mode.
Once you connect your device, libusb will detect your device as "MTK USB port", choose the option and click install.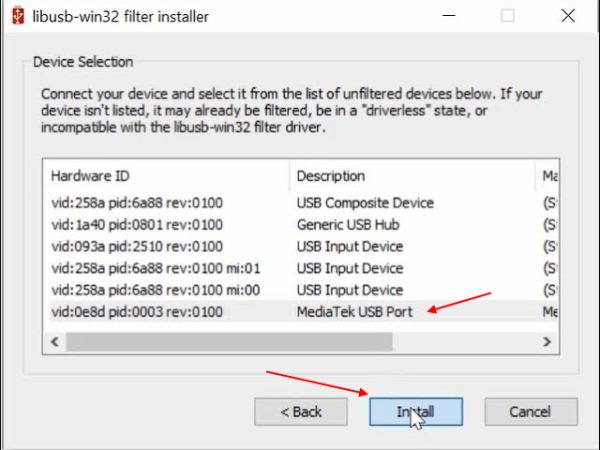 You will receive a successful message. This means your device's COM port is now ready.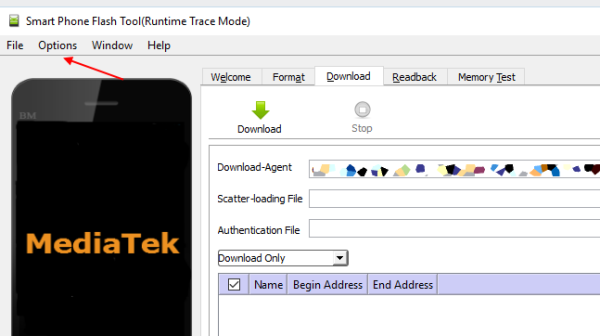 Now open SP flash tool and go to the options tab.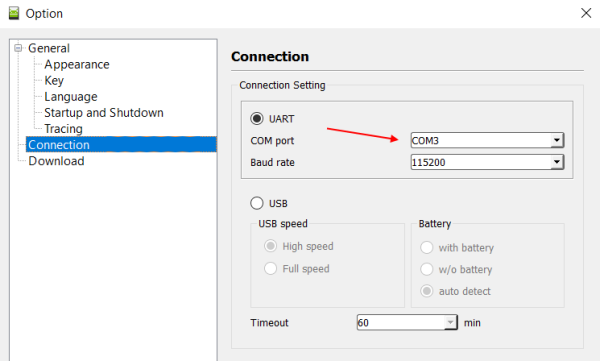 Here go to preferences and choose COM port in UART settings. The COM port number may differ from device to device.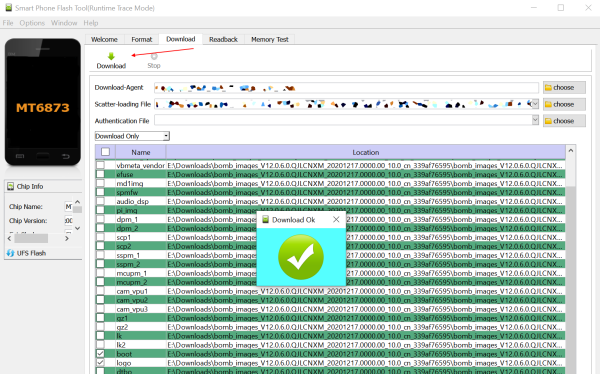 Once you choose the COM port, go back to the main page and click on the download page.
Conclusion
This brings us to the end of this guide for how to fix Hard Brick Phone Not Detecting in SP Flash Tool. If you are also facing a similar situation, do not worry as this is quite common when your device may not be detected by SP flash tool. I am sure the above methods will help you to troubleshoot the issue on your end. Nonetheless, this is all you need to know to troubleshoot a hard brick phone not detecting in the SP Flash tool.