The much-awaited multiplayer tactical WWII-based first-person shooter video game Hell Let Loose has been finally released officially after such a long time. It offers epic battles of 100 players with infantry, tanks, artillery, and more. Although the title has received positive reviews on Steam, plenty of players have started receiving the Hell Let Loose Stuttering, Lags, or Not Responding Issue on their PCs whatsoever.
If you're also one of the victims then you can check out this troubleshooting guide completely. Here we've shared a couple of possible workarounds that should gonna help you to easily resolve the stuttering or lagging issue. It obviously includes in-game graphics adjustments and some other solutions. Before heading over to the guide, make sure to keep your PC components cool and well ventilated to reduce overheating.
Fix Hell Let Loose Stuttering, Lags, or Not Responding Issue
So, without wasting any more time, let's jump into it.
1. Tweak In-Game Graphics Settings
First of all, you should try lowering the in-game graphics settings such as:
Shadow Quality – Low / Off
FX Quality – Low / Off
View Distance – Off
Foliage Quality – Off
Postprocess Quality – Off
SSAO – Off
Motion Blur – Off
Resolution Scale – Low / Off
2. Run Command to Use Available Cores
Open the Command Prompt window from the Windows Start menu.
If prompted, by UAC, click on Yes to allow admin access.
Now, run the following command to use all available cores from the CPU:
-USEALLAVAILABLECORES -malloc=system
Reboot the system to check for the issue.
3. Uninstall Razer Surround Streaming App
It seems that some of the affected players have already reported about the RzMaelstromVADStreamingService executable as one of the culprits. Make sure to close the Razer Surround Streaming app background process from Task Manager and then uninstall the application properly from the PC. It should gonna help you out of the game lagging or stuttering issue straightaway.
4. Update GPU Drivers
The chances are high that your graphics driver hasn't updated for a while or it becomes corrupted. If you're also feeling the same, make sure to check for the GPU driver update directly from Device Manager. To do so:
Press Windows + X keys to open the Quick Link Menu.
Now, click on Device Manager from the list > Double-click on Display adapters.
Right-click on the dedicated graphics card that you're using.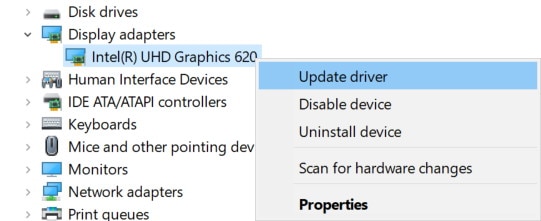 Next, select Update driver > Choose to Search automatically for drivers.
If there is an update available, the system will automatically download & install it.
Once done, restart the computer to apply changes immediately.
Otherwise, you can also visit the official graphics card manufacturer website such as Nvidia or AMD to grab the latest driver version for your specific GPU card model.
5. Disable Overlay Apps
You should try disabling overlay apps on your computer before launching the Hell Let Loose game to avoid or reduce lags as well as stutters apart from frame drops.
Disable Discord Overlay
Launch the Discord app > Click on the gear icon at the bottom.
Click on Overlay under App Settings > Turn on the Enable in-game overlay.
Click on the Games tab > Select Call of Duty: Vanguard.
Finally, turn off the Enable in-game overlay toggle.
Make sure to reboot your PC to apply changes.
Disable Xbox Game Bar
Press Windows + I keys to open Windows Settings.
Click on Gaming > Go to Game Bar > Turn off Record game clips, screenshots, and broadcast using Game bar option.
Disable Nvidia GeForce Experience Overlay
Launch the Nvidia GeForce Experience app > Head over to Settings.
Click on the General tab > Disable the In-Game Overlay option.
Finally, restart the PC to apply changes, and launch the Vanguard game again.
You can also disable some other overlay apps like MSI Afterburner, Rivatuner, any kind of mouse/keyboard RGB software, or party chat application overlay, screen recording overlay apps, etc.
6. Repair Game Files on Steam
Sometimes corrupted or missing game files can cause issues with crashes or lags or stutters even if you have a higher PC configuration. To do that:
Launch Steam > Click on Library.
Right-click on Hell Let Loose from the list of installed games.
Now, click on Properties > Go to Local Files.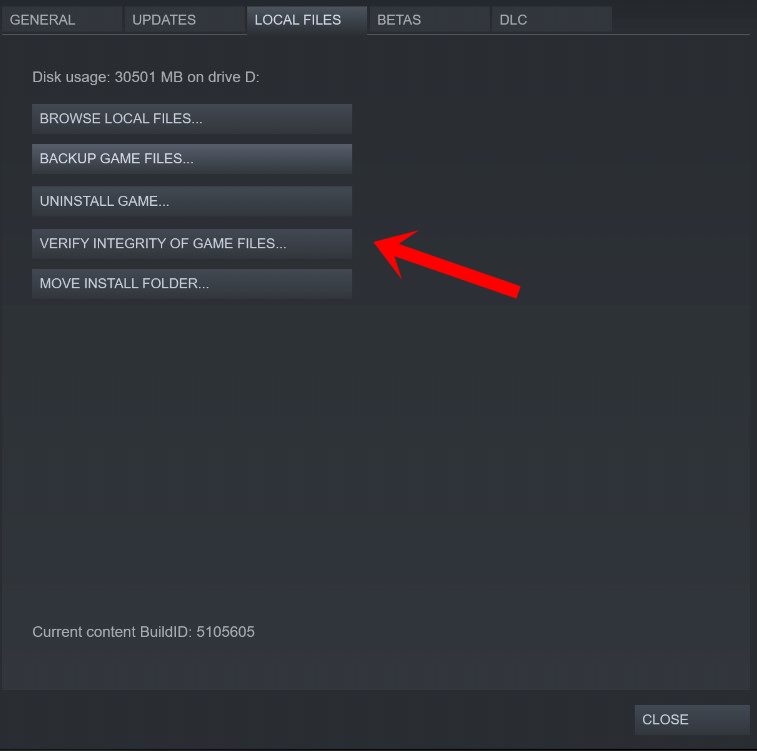 Click on Verify Integrity of Game Files.
You'll have to wait for the process until it gets completed.
Once done, just restart your computer.
7. Disable Overclocking of CPU/GPU
Another thing you should consider disabling is the CPU/GPU overclocking. It may cause serious issues with the gameplay performance or launching the game whatsoever. Although an overclocked CPU/GPU can increase performance, sometimes it may trigger frame drops or stuttering issues too due to bottleneck or any other conflict.
8. Update Hell Let Loose
If the Hell Let Loose game becomes outdated for a while then make sure to follow the steps below to check and install the latest patch update (if any):
Open the Steam client > Go to Library > Click on Hell Let Loose from the left pane.
It'll automatically search for the available update. If there is an update available, make sure to click on Update.
It may take some time to install the update > Once done, make sure to close the Steam client.
Finally, reboot your PC to apply changes, and then try launching the game again.
This is how you can easily fix the Hell Let Loose Stuttering, Lags, or Not Responding Issue on your Windows PC.
That's it, guys. We assume this guide was helpful to you. For further queries, you can comment below.