Hell Let Loose is one of the multiplayer tactical first-person shooter video games that has been developed by Black Matter and published by Team17 in July 2021. It's based on the Western and Eastern Fronts of World War 2 that offers pretty much realistic gameplay. But it seems that plenty of players has started experiencing the Hell Let Loose Voice Chat and Mic Issue. If you're also facing the same, follow this article.
According to multiple reports on the HellLetLoose subreddit, the PS5 and Xbox voice comms seem to be down completely. Additionally, there is a mic bug too that basically prevents players from talking with other players whatsoever. Some of the affected players have also mentioned that newbies won't put down spawns but other players can't tell them due to the mic bug or there are no comms.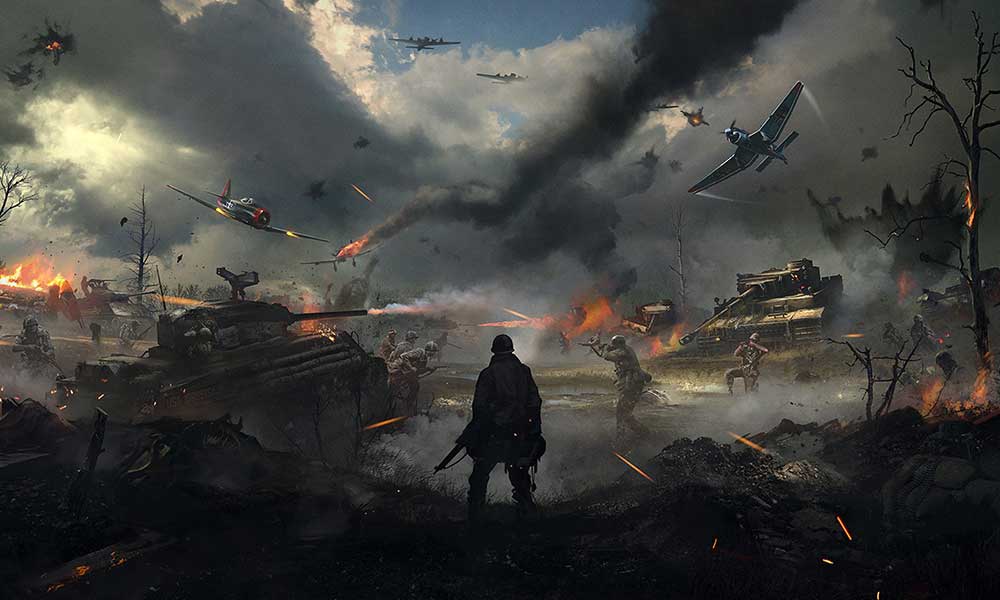 Fix: Hell Let Loose Voice Chat and Mic Issue?
Meanwhile, some players have also reported that although they're able to use comms, the sound feels too distorted. It seems a couple of players gets benefitted after turning up the VOIP from the in-game options. But they reset automatically most of the time which is definitely a bug.
Sometimes it seems to appear offline but in some cases starting the game at a party ruins game chat. All of these scenarios are quite frustrating to the players irrespective of whatever platform they're using. Well, there are a couple of workarounds available that we've mentioned below.
1. Check Whether Microphone is Turned On or Not
Make sure that the microphone isn't muted or turned off. Sometimes a muted or turned-off microphone doesn't notify you and there can be a mistake not to check that.
2. Test Out Connected Microphone
Check out which input device is connected to the PC or console and which are being used in the system. If a different input device is selected in the system, you won't gonna get out of it, obviously. Just go to Windows Settings > Click on Sound > Click on Troubleshoot.
3. Check the Volume of Microphone
Also, check out whether the volume level of the microphone isn't turned off or too low to hear properly. If you're using Windows then check the same from the sound settings menu.
4. Use Another Microphone
Try using another microphone on your PC or console. You should also try connecting the microphone to another USB port or jack.
5. Check for Physical Damage
Check whether your microphone is physically damaged or not. Use it on another device to cross-check the same issue.
6. Update Microphone Drivers
Try updating microphone or headphone drivers on the PC (if any). To do so:
Press the Windows + X keys to open the Quick Link Menu.
Click on Device Manager > Double-click on Audio inputs and outputs to expand the list.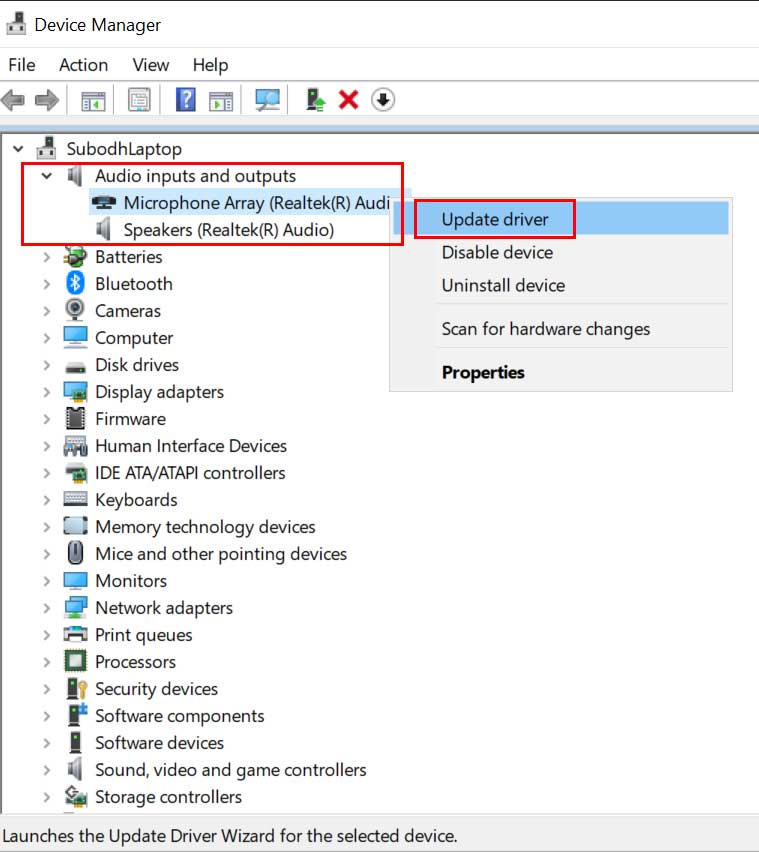 Now, right-click on the particular input device that you're using or connected.
Select Update driver > Click on Search automatically for drivers.
The system will check for the available update and start installing it.
Once done, make sure to restart the computer to apply changes.
7. Restart the Game
You should also quit the Hell Let Loose game properly and then close the task running from the background. Once done, re-open the game.
That's it, guys. We assume this guide was helpful to you. For further queries, you can comment below.