In this world of digitalization, a message can be conveyed using several methods. One of the most effective ways to communicate is with the help of video. Videos use the receiver's both senses, hearing and seeing. Having a perfect and suitable background is essential to making a video engaging and captivating. No matter how compelling your message is, it will be a total waste if you don't have a background worthy of grabbing and retaining the viewer's attention.
You don't have to worry if your video doesn't have a captivating background. With professional video editing software for YouTube, like Wondershare Filmora, you can remove background from video with a few simple steps. In this article, we are going to discuss how you can remove background of your video with a Green Screen effect in Filmora. So, keep reading this article till the end for helpful information.
How to Remove Video Background with Filmora
One of the easiest and quickest ways to remove background free from a video is with the help of a green screen. Having recorded your videos in front of green background allows you to remove and change them to whatever best suits your video according to the context of your video. When you record a video without a green background, you will need a video editing tool to remove the background from video.
Step #1: Import video into Filmora
To get started with removing the background of your video, open Filmora video editor. If you don't have Filmora installed on your PC, you can download it for free and then launch the program. Import both your background videos/images and green screen clips to the media library.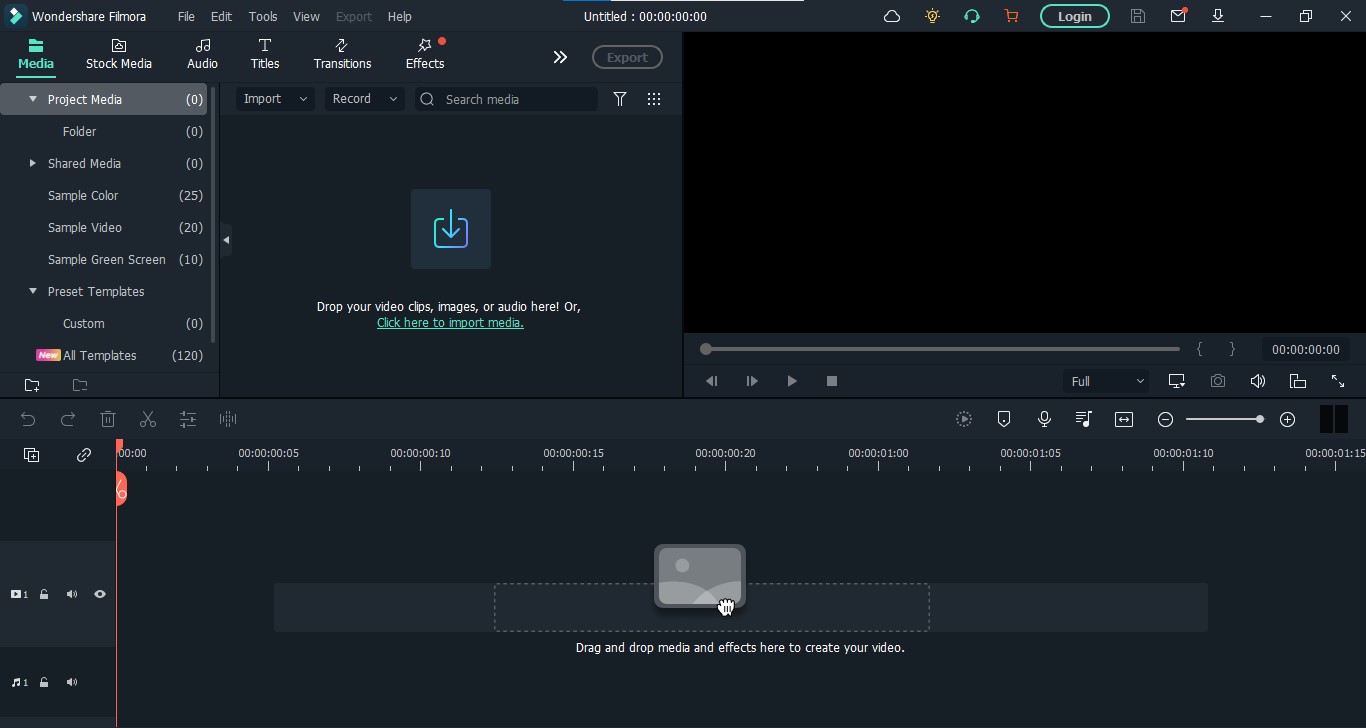 Step #2: Add Video to Timeline
Once you have successfully imported the video into Filmora, drag and drop the video to the timeline and green screen footage to the track above as shown below:
Step #3: Apply Chroma Key
Click on the Chroma Key location about the timeline. It will open the settings. Keep everything as default and hit "OK." And it will remove the background of your video. Now you can use Stock Media to add any background of your choice to your video. Go to the Stock Media tab, search for your preferred background, and drag and drop it in the timeline below the actual clip. Your video is ready to be exported. Choose from a wide range of formats to export your videos according to your preference and requirement.
Features of Filmora
Apart from removing or changing the background of your videos, Filmora also comprises several other amazing features. All these features make Filmora one of the best video editing software for Youtube. You create stunning Youtube videos that can attract a wide range of audiences to your videos using Filmora. Following are some of the main features of Filmora.
AI Portrait
This impressive feature of Filmora lets you separate the subject of your video from its background and apply different effects and filters to it. You can also use AI Portrait to remove the background of your video without using a green screen.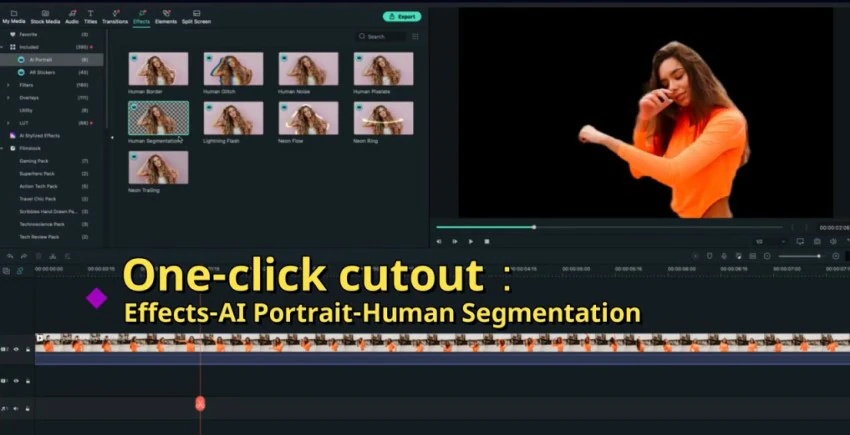 Masks
Masks increase the beauty of your video by adding amazing transformations and transitions between several clips. You can use masking keyframes to control this feature and make it the way you want. There is no need to use preset masking effects anymore.
Stock Media
This is one of the main features of Filmora that distinguishes it from other Youtube editing software. It allows you to choose from a wide range of media directly from sources like Pexels, Giphy, Pixabay, and Unsplash to make your workflow smooth and hindrance-free.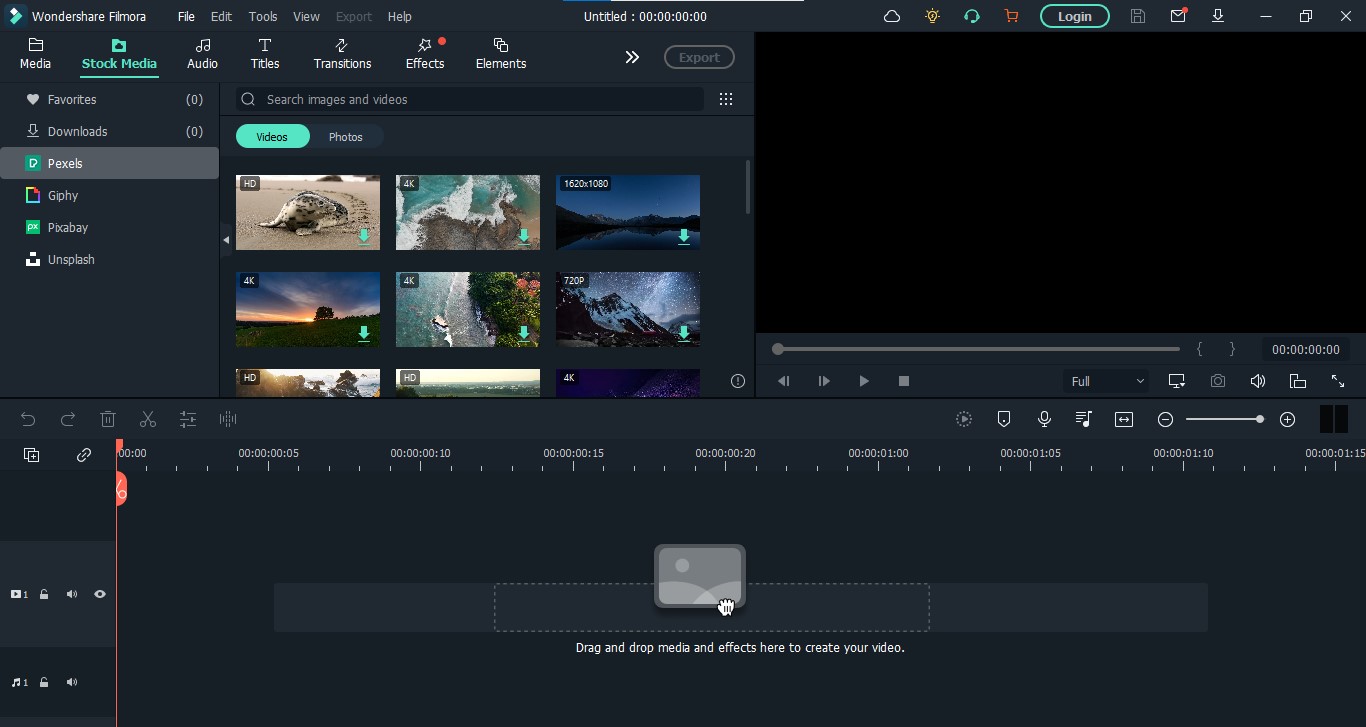 Audio Edit: Speech to Text
With this fantastic feature of Filmora, you don't have to write long paragraphs for your videos anymore. You can simply add any sort of audio in Filmora and get it converted into text without any difficulty. It can save a lot of time and effort.
Instant Mode
With Instant Mode of Filmora, make astounding video edits without doing anything except importing your clips to Filmora. Using this feature, you can create beautiful videos without doing anything. Choose from a wide range of presets and let the Filmora make a video for you.
Auto Montage
The Auto Montage feature of Filmora allows its users to automatically match the music with the video and different effects according to the music and beats.
Price and Plans
When it comes to price, Filmora is one of the most affordable Youtube editing software you can find on the Internet. It provides two different plans and packages to choose from: $49.99 USD for a yearly plan; $79.99 USD for a perpetual code.
Whether you are a business, individual, or a student, there is a plan for everyone on Filmora. If you are a student, Filmora has a special discount for you. You can choose any of the packages at special discounts. Choose any packages that best suit your needs and start making stunning and incredible videos.
FAQs
Can I remove the background of the video without the green screen?
Yes, you can easily remove the background of your video without a green screen by using the AI portrait feature of Filmora.
Where can I find the backgrounds for my videos?
With Filmora Stock Media, you don't have to worry about the backgrounds of your videos. You can find all sorts of backgrounds using the search in Stock Media. It will bring all the relevant results from the sources like Pexels, Pixabay, Unsplash, and Giphy.