Filmora X is the 10th version of Filmora (video editing software) by Wondershare Technology. As you probably know, Wondershare Technology is a prominent software company based in China that has served its customers since 2003. Wondershare has a wide range of products, including Recoverit, PDFelement, and others. But Filmora seems to be the only video editing software that has made a mark as the leading video editing software.
Because Filmora X has many features that attract users, there are a number of things that make it attractive, such as enhanced motion tracking and a quick lineup of new features that were not present before. Meanwhile, this version has become a complete package for intermediate and advanced-level video editing. But even after such efficiency, it continues to report a "not opening issue in Windows 11" for some users. So, let's fix it now.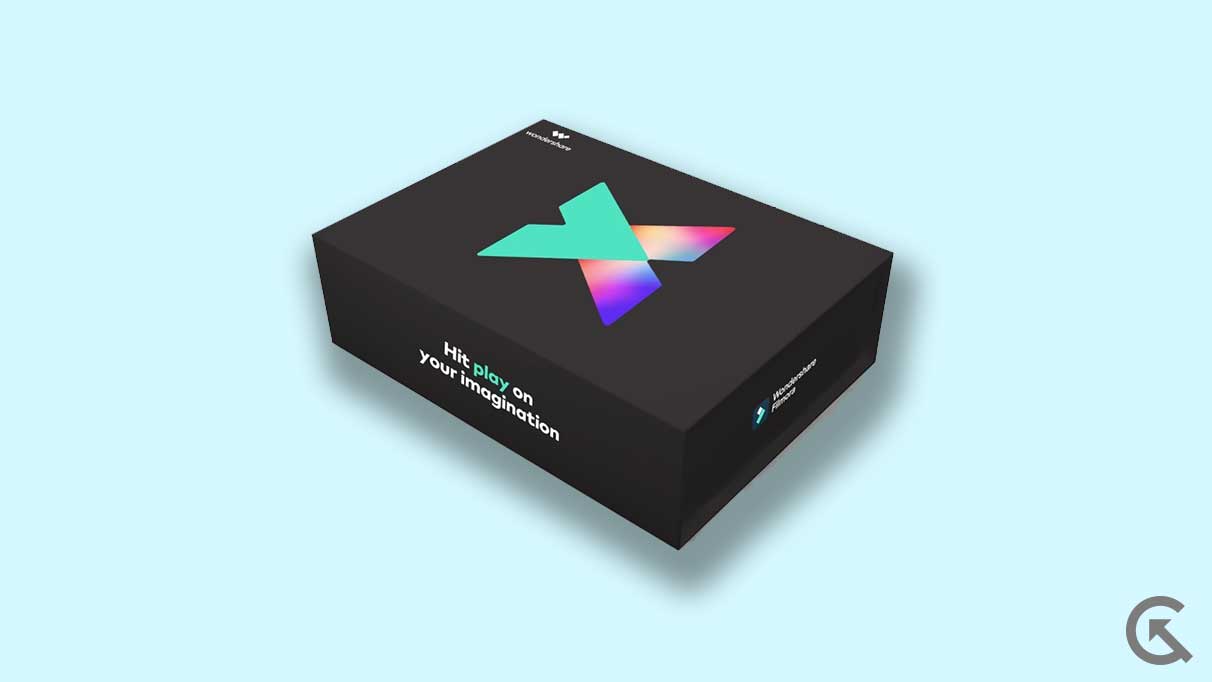 Fix: Filmora X is Not Opening or Responding in Windows 10/11
I remember that even when Windows 11 insider preview was introduced in 2021, almost such an issue arrived then. And signing as responsible Microsoft team suggested troubleshooting to fix such issues. The troubleshooting worked to some extent, but the issue was still unresolved. Microsoft then released an update to fix the issue, which worked perfectly. But today, the situation is different from what it was at that time.
Certainly, when the user tries to open the Filmora X, it does not respond and seems stuck on a screen. Even after tallying the PC requirements to run Filmora X, the video editing software still does the same. However, as few users are getting this problem, that means the cause behind this issue is somewhere from the user's end. Meanwhile, there is no space on the developer's side to take any action.
However, they should recognize such users and suggest the best possible troubleshooting methods. Microsoft is trying to level with its existing products, which is why they aren't so active. Despite Fimora X's support, there is no solution. We began our research and tried to determine the main reasons for this concern. And fortunately, we have some best troubleshooting solutions that we will explain here, so let's check them.
Check for Windows Update
It is almost clear that, Filmora is not opening in Windows 11 issue is primarily from the Windows end. And if your system meets the minimum system requirements to run Filmora X. Then it means your PC cannot process Filmora programming. For this reason, the best thing to note is an updated Windows version. Meanwhile, you are recommended to update your Windows version so that the PC will resort to running such video editing software. So, To update your Windows follow the steps below.
Simply Go to Start Menu on your Pc.
Under Start Menu, head to Settings >> Updates & Security.
Choose the Windows Update option there.
Next, click on Check for Updates to allow the PC to look for the latest Windows Update.
Following this, You will see the available update for your PC (if any).
Now download such a new update and install it using on-screen instructions.
That's all; You got the new Windows update.
Try to run the Troubleshooter
Even after updating to the latest version of Windows, you still get the same Filmora X not opening error. Therefore, there must be a problem with some internal files. It is quite common for your PC to receive an error when processing files because of the huge relay programming. And Windows developers already knew that, so they added a tool called Troubleshooter that analyzes the error and fixes it automatically. So, here we will use such Troubleshooter to fix such a problem.
On your PC, open the settings menu.
Then head to the system and select Troubleshoot option.
From the next screen, select the other Troubleshooters option.
Now look for Programme Compatability Troubleshooter.
Once it is found, Hit the Run button there.
That's all; your PC will scan for the possible issues relating to Filmora X and automatically fix them.
Update the required drivers
On Windows PC, almost every program needs specific drivers to run it. Especially for running such high-end video editing software, you need powerful graphic drivers. I agree you set up your PC in thinking that thing in mind. But you should also note that these drivers need a regular update. Otherwise, it starts to malfunction. To be straight, I mean it might be that the Graphic drivers on your PC were outdated. So, you need to update them to resume your editing. If you don't know how to update, follow these steps.
Firstly, do right-click on the Start Menu.
From there, head to the device manager section.
Now expand the display adapters.
Then do, right-click on the needed graphic driver and select the update option.
As a result, your PC will automatically look for the latest Graphic drivers update.
Next, follow the on-screen instructions to install them.
That's it; You got the latest Graphic drivers update.
ReInstall Filmora X
This fix could be the best and most worthy solution to resume video editing on Filmora X. You might have some malicious files in your Filmora X setup. Consequently, it crashes and displays unwanted results. I agree the above methods work and hope most users get their problems resolved from them. However, the solution is intended for users with a virus on their PC. So at present, we can uninstall the present Filmora X setup and install a fresh one. Remember, scan your entire PC through a trusted Antivirus before installing a fresh setup. So, to Reinstall Filmora X, follow the steps given below.
Open Your PC Settings.
Then Go to the Apps Section there.
Now search for Filmora X and click on the three dots next to Filmora X App.
Next, select uninstall option.
Then visit the Filmora X download page and download it to your Pc.
Now follow the on-screen instructions to install it.
Hence, From now Filmora X will for sure work.
To Wrap up the concern, Filmora X not opening on Windows 11 is not a big issue at now. The problem is merely from the user's end; among them, we have listed the most common one. But I hope you have read and applied these fixes and your issue is also fixed. I agree to disable Windows Defender, Real-time Protection, and Control folder access are also proven fixes, but those are temporary fixes. So, do not worry. Apply the above fixes without any worry; your issue will be permanently fixed.